What do you know about Amazon return policy for sellers?
All online sellers have to deal with customer returns at some point. So, as a seller, you need to understand how Amazon's return policy works to handle them smoothly.
Whether you are a professional or individual seller, read this blog post to discover all you need to know about Amazon's return policy for sellers.
Amazon's General Return Policy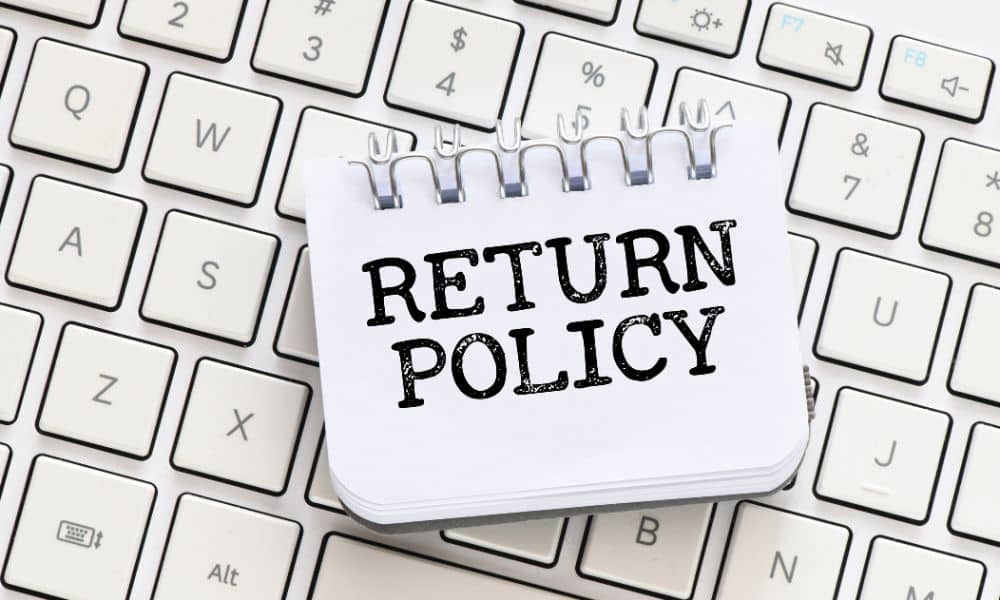 Customers can return items purchased from Amazon within 30 days in most cases. However, some items have different return policies, while some aren't eligible for returns. Once the buyer has requested a return and returned the order, the seller will receive an email from Amazon informing them about the return. The platform will then deduct the order costs from the seller's account balance.
With Fulfillment by Amazon, the platform handles shipping and customer service for sellers, including returns. Once returned, the Amazon checks if it is still in good condition. They return it to their inventory once it is still unused and new.
Amazon's Return Process
Sellers process returns via their seller account. If you're a professional seller, Amazon automatically approves returns that align with their return policy. They will only notify you about returns that do not meet the policy or aren't eligible for a prepaid return label.
To handle a return request, follow:
Visit the "Manage Returns" page to review, approve, or reject the request. You can find this page under the "Orders" dropdown menu. Then, select the order that you want to process.

If you approve, Amazon will send the buyer a return label with an address.
To issue a refund, you can follow these steps:
1. Click "Orders," then select "Manage Transactions."

2. Find the order you want to refund.

3. Next to the order details, tap "Return Order."

Managing Returns as an Amazon Seller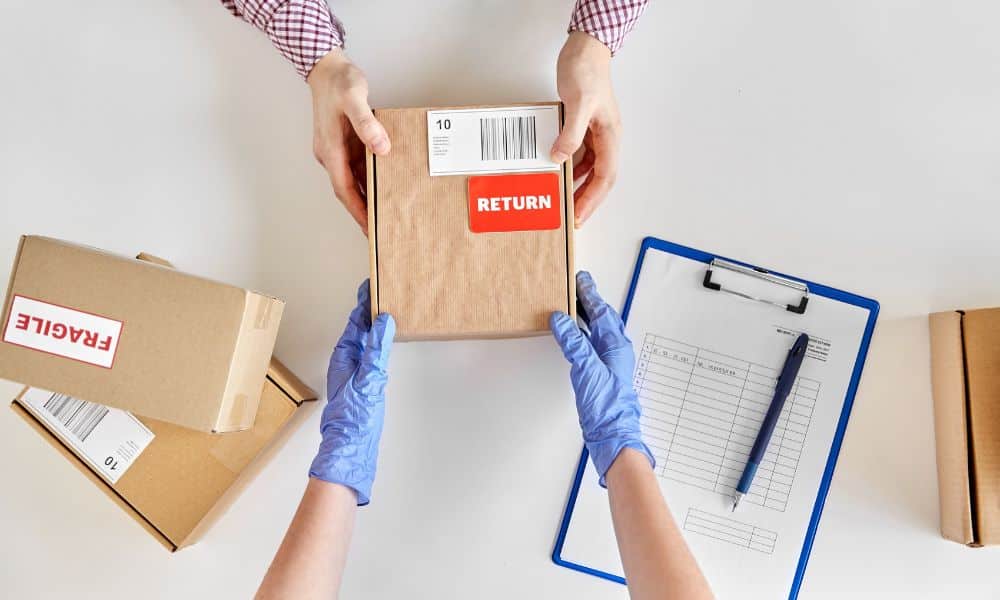 You may follow these steps to process Amazon returns efficiently:
Handle return requests: 

Whenever a customer wants to return a product, they will initiate a request to return the item through their Amazon account. You will receive a notification about the return request. Evaluate the request to see if it meets your policy and Amazon's guidelines.

Approve or deny the request: 

You can either approve or deny the return request based on the product's condition. It would help to use your good judgment as an Amazon seller when managing returns.

Receive the returned item: 

Once you receive it, inspect it to ensure it is still in good condition. The condition of the product you received will help determine whether or not you will be giving a full or partial refund.

Issue the refund:

 Next, you can process the refund based on the condition of the item you received. Make sure to make the process as smooth as possible.

Re-list returned items:

If the returned item is still in a condition where it can be resold, you can re-list it. Ensure that it meets Amazon's product quality and listing standards.
Restocking Fees
Here is a simple breakdown of when restocking fees apply to the return requests:
If the buyer changes their mind and returns an item in its original condition within the return window, there will be no restocking fee. However, if the buyer returns it outside of the return window, a restocking fee of 20% of the item's price applies.

If the buyer refuses delivery due to shipping or carrier-caused damage, there will be no restocking fee. Likewise, the seller covers the return shipping but can file a claim with the carrier.

If the buyer receives a used or damaged item, there will also be no restocking fee.

If the buyer returns a non-media item within the return window, but it arrives damaged or different from the original shipment, a restocking fee of up to 50% of the item's price applies.

If the buyer changes their mind and returns open software or video games, a restocking fee of up to 100% of the item's price applies.

Lastly, if the buyer returns an item materially different from what they ordered, there will be no restocking fee.
Seller Responsibilities and Best Practices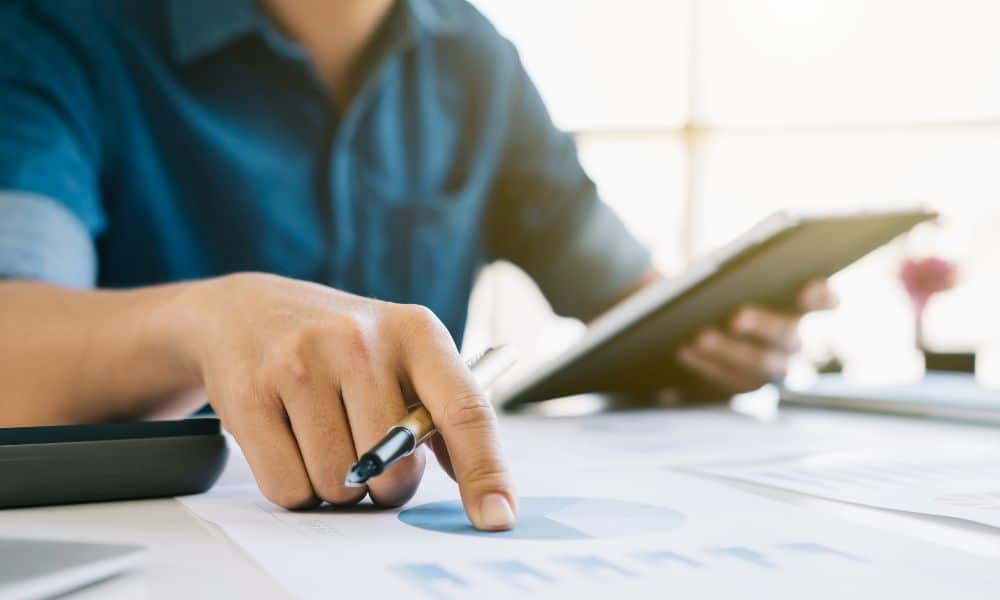 The following are the responsibilities of sellers and the best practices:
Transparent product listings:

Create detailed and accurate product listings. You can include high-quality images and clear descriptions. Likewise, you should be able to specify the dimensions, materials, and other relevant information. Transparency builds trust with consumers. When buyers see accuracy in a product, they are less likely to make a return.

Responsive customer communication: 

You should always take the time to respond to queries and concerns of your customers. Responding to them promptly will help resolve issues early before they escalate. Also, it is important to always be ready to aid your customers in processing returns and providing return labels. You should always be available to guide them through the process.

Hassle-free return experience: 

As a seller, you should always make the return process simple for the customer. Giving a hassle-free return process can lead to long-term customer relationships. Buyers are more likely to become repeat customers if they experience a positive shopping experience. 

Quality control and inspection:

C

heck the returned items promptly. Assess whether they can be resold as new or be listed as refurbished or used. Doing so can help you identify any defects or issues with returned items. This helps sellers make informed decisions about restocking, repairing, refurbishing, or disposing of the item. It also helps reduce financial losses by preventing the resale of damaged goods.

Refund processing: 

You should be able to process refunds promptly. Refunds can be processed 3 to 5 business days after the product is returned to the Amazon warehouse. Customers with a good refund experience with the seller are more likely to leave positive reviews. Positive reviews can help increase your number of buyers.

Proactive fraud prevention:

You should be wary of fraudsters. Some customers may try to return used or damaged items instead of the ones they purchased from your shop. Hence, you should implement policies that will help you detect and prevent such occurrences from happening. Being proactive when it comes to fraud prevention helps protect sellers from losses.

Returns tracking: 

You should keep a record of all the return requests and returns that you receive. Tracking them accurately will help you identify patterns and make informed decisions about your product listings. It is also important that you study the reasons and address common issues to reduce returns in the future.

Seek feedback and improvement: 

Encourage your customers to leave feedback and reviews. It will help you understand what went wrong and what should be done to lessen the chances of returns occurring the next time. Then, you can use feedback to improve your products, listings, and customer service.
Final Thoughts on "Amazon Return Policy for Sellers"
Mastering how the Amazon return policy works is key to fostering positive customer experiences and building a successful online business. By staying informed, adapting to policy changes, and implementing best practices, sellers can process returns seamlessly and turn them into opportunities for customer satisfaction and loyalty.
Looking for ways to stand out and gain more customers on Amazon? Work with the best Amazon advertising agency!
Frequently Asked Questions
Can I send the customer a prepaid return shipping label?
Providing a prepaid return label is a customer-friendly practice used by many sellers. It makes it convenient for customers to return products they are dissatisfied with. 
What are variable closing fees for?
The Amazon variable closing fee is a charge imposed by Amazon when you list an item for sale on the website. The fee is based on the item's condition and falls between 0.99% and 2.50%.
What are Amazon's Buy Shipping services for?
Amazon Buy Shipping is a service that lets you purchase shipping labels for your Amazon orders from various carriers using Amazon Seller Central.
Related Articles
Online Arbitrage vs. Retail Arbitrage
What Is a Net Profit Margin for Amazon Sellers?