Do you need an Amazon Seller Central guide?
If so, you are in the right place! Amazon Seller Central is your gateway to reaching millions of potential customers and growing your online business.
This blog post will walk you through the basics of Amazon Seller Central. Whether you're a seasoned seller or just getting started, our step-by-step guide will help you easily navigate the platform.
What Is the Amazon Seller Central?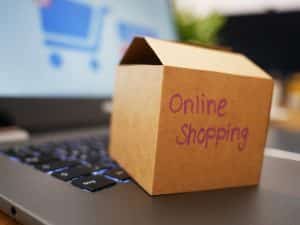 Source: Pixabay
Amazon Seller Central is a platform provided by Amazon for individuals and businesses to sell their products on the Amazon marketplace. It is where you run your Amazon store. This makes it a crucial tool for anyone looking to sell products on the world's most popular online marketplace.
Things You Can Do on Amazon Seller Central
Amazon Seller Central is your online selling wizard, packed with tools to make your business soar. Below is a lowdown on what you can do on Amazon Seller Central:
Product listings: You can create and manage listings for the products you want to sell. This includes adding product descriptions, prices, and images.
Order management: Seller Central helps you keep track of orders from customers, process them, and confirm shipments.
Customer communication: You can communicate with customers, answer questions, and provide support through the platform.
Inventory management: You can monitor your inventory levels and restock when needed.
Sales reports: It provides data and reports on your sales performance, helping you make informed decisions.
Marketing tools: You can use advertising and promotional tools to boost your product's visibility.
Payment and finances: You'll receive payments for your sales through Seller Central, and you can manage your financial information there.
What You Need to Get Started on Amazon Seller Central
Getting started on Amazon Seller Central is easy when you have the right information. The following are the details required to get started on Amazon Seller Central:
Name and address: Your business name and address are the primary details required, as this is the where and who of your Amazon business.
Bank account: Another thing required is a bank account for Amazon to send you the money you make.
Tax information: Amazon needs to know if you are playing by the tax rules, so have your tax information ready.
Contact information: You'll need an email address and phone number, as Amazon needs a way to reach you and keep you in the loop.
Credit card: Amazon requires a valid credit card for verification purposes.
Product information: Amazon would need you to provide details about what you plan to sell on its platform. These details include names, types, and how you plan to deliver them to happy customers.
Selling plan: Do you want an individual or professional selling plan? Decide based on your business type and customer preferences.
Creating Your Amazon Seller Central Account
Setting up your Amazon Seller Central account is your ticket to become an Amazon seller, and below are easy steps to get it done:
Step 1: Visit Seller Central.
You can go to sellercentral.amazon.com in your web browser to get started.
Step 2: Click on "Sign Up".
Look for the "Sign Up" button and click on it.
Step 3: Choose your account type.
As mentioned above, Amazon gives you two account options: "Sell as a Professional" or "Sell as an Individual." You can choose the option that works best for your Amazon business plan.
Step 4: Enter your email.
Input the email you want to associate with your seller account. Make sure it is one you can easily access.
Step 5: Create a password.
You can choose a strong and secure password. Amazon will guide you on what makes a good one.
Step 6: Click "Sign in using our secure server".
Once you set your email and password, hit "Sign in using our secure server" to sign into Amazon safely.
Step 7: Fill in your information.
Fill in your business name, address, and phone number.
Step 8: Provide your bank account details.
Input your bank account details to receive the payments for your sales on the platform.
Step 9: Tax information.
Share your tax details.
Step 10: Credit card verification.
For a final check, Amazon will ask for your credit card details. It's not a charge but a way to confirm your identity.
Step 11: List your products.
Share your product details, like names, descriptions, and prices, and upload high-quality images.
Step 12: Set your prices.
Head to the "Pricing" tab and decide how much your products will sell for.
Step 13: Shipping strategy.
Choose how to handle shipping using FBM (Fulfillment by Merchant) or FBA (Fulfillment by Amazon).
Step 14: Launch your shop.
Tap the "Launch" button to officially join the League of Amazon sellers.
The Cost of Selling on Amazon
Selling on Amazon is fantastic, but it has a few fees to keep the gears running smoothly. They are as follows:
Referral fee: This is a percentage of the item's sale price. It varies by category, usually between 6% and 45% of the sale price.
Fulfillment by Amazon (FBA) fees: If you opt for Amazon to store, pack, and ship your products through FBA, you'll pay fees based on the size and weight of your items.
Monthly subscription fee: For a Professional Seller account, Amazon charges a monthly fee of $39.99. Individual Sellers don't pay this fee but have a per-item fee of $0.99.
Closing fee: This applies to media categories like books, DVDs, and music. It's a per-item fee.
Storage fees: If your products remain in Amazon's warehouses for an extended period, you'll be charged storage fees.
The Essential Components of the Amazon Seller Central Dashboard
The following are the key features of the Amazon Seller Central dashboard:
Homepage highlights: As soon as you log in, the homepage gives you a snapshot of your business health. You can monitor your sales performance, pending orders, and customer feedback here.
Inventory management: The "Inventory" tab is your digital stockroom where you keep your products organized.
Order central: The "Orders" tab is your command center for making sure products get to customers on time.
Listing option: Product listings are your online storefront, so craft proper titles, descriptions, and images.
Pricing tools: Navigate to the "Pricing" tab to set and adjust your product prices to stay competitive.
Fulfillment options: Decide how to handle shipping under the "Fulfillment" tab.
Customer reviews: Monitor customer feedback by checking the "Customer Reviews" section. Respond promptly to build trust and enhance your seller's reputation.
Performance metrics: Go to the "Performance" tab to monitor order defect rate, late shipment rate, and customer service performance.
Reports Central: Amazon provides various reports to help you analyze your sales, track inventory, and understand customer behavior. Use the "Reports" section to gather insights and make informed decisions.
Help and support: Use the "Help" menu to access tutorials, FAQs, and customer support if you need assistance.
How To Add Products on Amazon Seller Central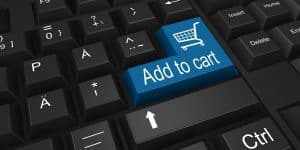 Source: Pixabay
Follow the easy steps below to add products to your Amazon Seller Central account:
Step 1: Navigate to your inventory.
The first step is to log into your Amazon Seller account. Once you are in, go to the "Inventory" tab.
Step 2: Choose "Add a Product."
In the "Inventory" tab, you will find the "Add a Product" button; click on it.
Step 3: Fill in the product details.
Amazon will prompt you to give details like the product name, its condition (new, used, or refurbished), and the product category. You can put your creativity into crafting a catchy and informative title that grabs attention.
Step 4: Product ID and offer.
Every product has its unique identifier, known as the Product ID. This ID could be a UPC, EAN, ISBN, or ASIN. Enter the correct ID for your product. Choose your offer type depending on whether you're selling a new product, a used product, or a collectible.
Read more: The importance of Amazon ASIN.
Step 5: Set your price.
Go to the "Pricing" section to determine your products' cost. Consider production costs, competitor prices, and your desired profit margin.
Step 6: Manage inventory.
In the "Inventory" section, you can track the units you have in stock. Set your initial quantity, and Amazon will help you manage your inventory levels.
Step 7: Images and descriptions.
Upload high-quality images that showcase your products from different angles. Craft an engaging and detailed product description to catch the attention of potential buyers.
Step 8: Save and finish.
Once you add all the necessary details and tweaks to your product listings, tap the "Save and Finish" button.
Changing Amazon Seller Central Account Information
The following are easy procedures for changing account information on Amazon Seller Central:
Step 1: Visit sellercentral.amazon.com and log in with your credentials.
Step 2: On the top right corner, you will find a button labeled "Settings," click on it.
Step 3: From the drop-down menu, choose "Account Info."
Step 4: Under the "Your Seller Profile" section, you can update personal details like your display name, business display name, and email address. Click "Edit" to make changes.
Step 5: If you need to modify business information, scroll down to the "Business Information" section. Click "Edit" to update details like business name and address.
Step 6: For tax-related updates, navigate to "Tax Information" and click "Edit" if necessary. Ensure your tax details are accurate to comply with regulations.
Step 7: If your banking details need a refresh, go to "Deposit Method" under "Payment Information." Click "Edit" to make changes.
Step 8: For changes related to login and security, explore the "Login Settings" section. You can keep your account secure by using a strong password.
Step 9: Confirm or save your updates after making the necessary changes. Look for a "Save Changes" or "Confirm" button at the bottom of the page.
Step 10: Amazon may require additional verification for certain changes. Follow any prompts to complete the verification process.
How To Grant Amazon Seller Central Access to Third-Party Sellers
Follow these straightforward steps below to grant access to third-party sellers:
Step 1: Visit sellercentral.amazon.com and log in with your account credentials.
Step 2: On the top right corner, click on "Settings."
Step 3: From the drop-down menu, choose "User Permissions."
Step 4: Click on "Invite a new user." Fill in the details of the person you invite, including their email address.
Step 5: Decide on the level of access the new user will have. Amazon provides different roles such as "Full Access," "View & Edit" and more.
Step 6: Specify the marketplaces the new user will access. If you operate in multiple regions, you can control which ones they can manage.
Step 7: Review the details to ensure everything is correct. Click "Send Invitation" to dispatch the access invitation.
Step 8: The person you invited will receive an email with instructions. They need to accept the invitation through the provided link.
Step 9: Once accepted, the new user will have access to the specified sections of your Seller Central account. You can always check and manage user permissions under "User Permissions" in the "Settings" menu.
Simple Steps to Contact Amazon Seller Support Team
Below are easy steps to contact seller support on Amazon:
Step 1: After logging into Seller Central, look for the "Help" option in the top right corner of the Seller Central dashboard.
Step 2: Click on "Contact Us" to access the contact page.
Step 3: Choose the issue or topic that best matches your query from the provided options.
Step 4: Select your preferred contact method: chat, phone, or email.
Step 5: Fill in the required information and provide details about your issue.
Step 6: Click "Submit" or "Initiate Chat" to contact Amazon Seller Support.
Conclusion on "The Best Amazon Seller Central Guide"
Congratulations! You have successfully covered the basics of Amazon Seller Central. Continuously explore the platform, stay informed about updates, and adapt your strategies to meet the evolving needs of your business. With dedication and strategic planning, you will thrive in the dynamic world of Amazon selling.
Do you want to increase your product's visibility on Amazon? Contact the leading Amazon ad agency.
Frequently Asked Questions
What is Amazon Seller Central, and how do I get started?
Amazon Seller Central is your online selling hub, allowing you to manage your products, orders, and customer interactions. To start, sign up for an Amazon Seller account on sellercentral.amazon.com and follow the simple steps to set up your shop.
How do I add products to my Amazon Seller account?
To add products, log into your seller account, go to the "Inventory" tab, and click "Add a Product." Fill in the product details, images, and pricing to showcase your products in the Amazon marketplace.
What fees should I expect on Amazon Seller Central?
Amazon charges various fees, including referral, fulfillment, and subscription fees. Check the "Pricing" section in the Seller Central for detailed fee structures, and use the Amazon fee calculator for accurate estimates.
Related Blogs
How to Sell on Amazon Without Inventory