Are you wondering how Amazon SEO services can help your businesses?
Amazon is the go-to place for shopping online, with millions of products available. But with so much competition, how can you make your products stand out? The answer lies in Amazon SEO services.
This blog post will explain how Amazon search engines work and discuss the advantages of working with an Amazon SEO company.
Understanding Amazon SEO Services
Amazon SEO, or search engine optimization, is the practice of fine-tuning product listings to rank higher in Amazon's search results. Much like Google, Amazon has its search algorithm. Understanding how the Amazon algorithm works can significantly impact your sales. However, you can hire an Amazon SEO agency to get expert help.
Here is a simplified breakdown of how Amazon SEO services work:
Keyword research: Identify the most profitable keywords and phrases potential customers might use to search for your products. Amazon tools like auto-suggest and third-party keyword research tools can be incredibly helpful for your Amazon brands.
Optimizing product listings: Once you have your keywords, use them strategically in your product titles, descriptions, and bullet points. Make sure your content is informative, engaging, and grammatical error-free.
Images and visuals: High-quality images can make or break a sale on Amazon. So, you'll need to ensure your images are clear and well-lit. They should also showcase your product from various angles.
Pricing and reviews: Competitive and positive reviews are crucial in Amazon's ranking algorithm. So, you should learn how to get reviews on Amazon.
Fulfillment method: Amazon rewards products that are part of its Fulfillment by Amazon (FBA) program. Consider using FBA to enhance your product's higher ranking chances.
Backend keywords: Remember to include the right keywords in the backend of your product listings. These keywords aren't visible to customers but are indexed by Amazon's search algorithm.
Read more: How to get ungated on Amazon.
How Amazon SEO Can Supercharge Your Brand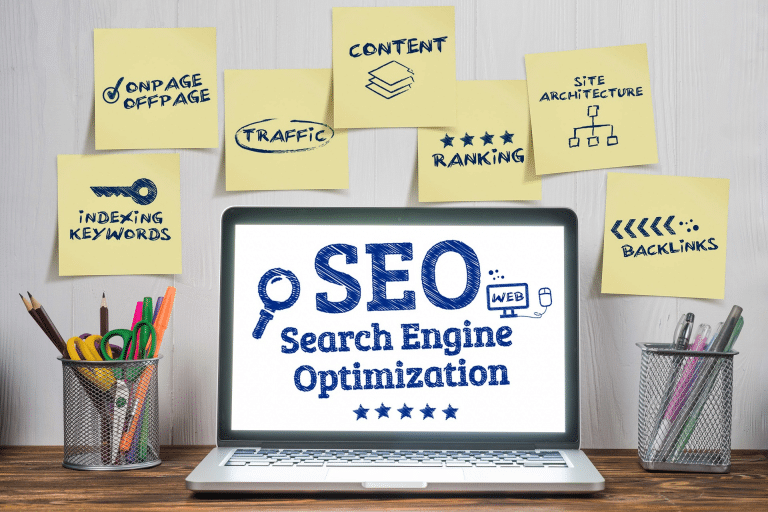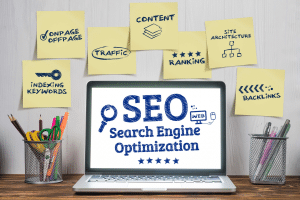 Source: Pixabay
Below are ways Amazon search engine optimization can improve your brand:
1. Increased visibility.
When shoppers search for products on Amazon, they often stick to the first page of results. Amazon SEO helps your products land on that coveted first page. The more visible your products are, the more chances you have to win over potential customers.
2. Enhanced credibility.
When your products consistently appear at the top of search results, it builds trust among shoppers. People are more likely to buy from brands they perceive as credible and reliable.
3. Improved click-through rates.
Appealing product titles and descriptions, crafted with SEO in mind, can entice users to click on your products over competitors. A higher click-through rate can lead to more sales.
4. Competitive edge.
Competition in Amazon marketplaces is fierce, with numerous brands vying for attention. Amazon SEO can help you stand out in this competitive landscape by optimizing your listings to their full potential.
5. More sales.
Ultimately, the goal of any brand is to boost sales. Amazon SEO can significantly contribute to this by increasing your product's visibility, which leads to more sales opportunities.
Benefits of Partnering with an Amazon SEO Company
The following are the benefits your Amazon business can get from partnering with an Amazon SEO company:
1. Expertise that counts.
Amazon SEO companies specialize in understanding how the Amazon algorithm works. They have the knowledge and experience to navigate this unique digital marketing landscape. With their expertise, they can optimize your product listings, making them more attractive to customers and Amazon's search engine.
2. Time-saving solutions.
Managing Amazon SEO can be time-consuming. It involves keyword research, content optimization, and keeping updated with Amazon's ever-changing rules. Outsourcing this task to a professional company frees up your valuable time to focus on other aspects of your business.
3. Stay competitive.
The Amazon marketplace is highly competitive. Many Amazon sellers are already using Amazon SEO services to gain an edge. By partnering with an SEO company, you level the playing field and ensure your products can compete effectively with others in your niche.
4. Maximize your ROI.
Amazon SEO is not just an expense; it's an investment. It can significantly increase your product's visibility, attract customers, and boost sales. The return on investment (ROI) from Amazon SEO services is substantial.
5. Data-driven strategies.
Amazon SEO companies use data and analytics to refine your product listings continually. They track your products' performance, monitor market changes, and adjust their strategies accordingly. This data-driven approach keeps your products ahead of the curve.
How To Choose the Best Amazon SEO Agency for Your Brand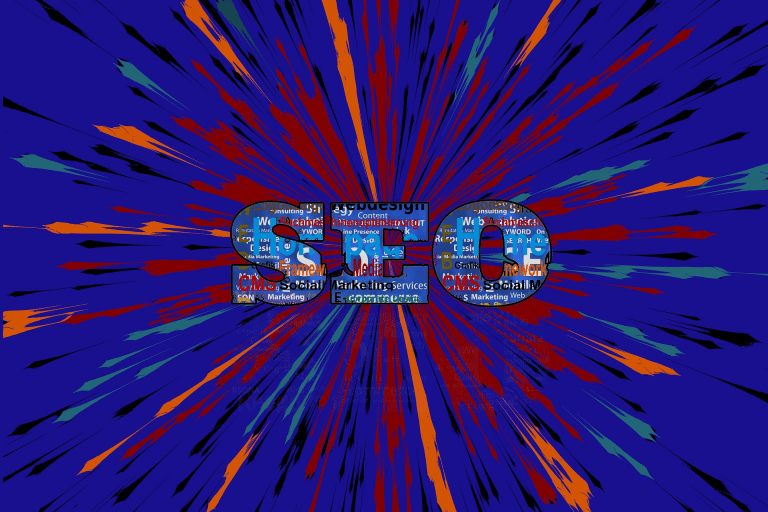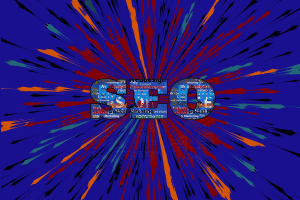 Source: Pixabay
Selecting the best Amazon SEO agency is a crucial decision that can significantly impact your brand's success on the platform. Below, we will show the steps to follow to choose the perfect Amazon SEO agency:
Step 1: Set clear goals.
You can start by defining your goals. What would you like to do with Amazon SEO? Whether it's increased sales, better visibility, or improved rankings, having clear objectives will guide your agency selection.
Step 2: Determine your budget.
Could you decide on a budget that aligns with your goals? Doing this will help you narrow your options and find an agency that fits your financial parameters.
Step 3: Research thoroughly.
Start your search by researching Amazon SEO agencies. When you do, look for agencies with a strong reputation, positive client reviews, and a portfolio that reflects their expertise.
Step 4: Check industry experience.
Make sure the agency has experience in your industry or niche. Familiarity with your market can significantly affect their ability to optimize your product listings effectively.
Step 5: Ask for references.
Feel free to ask for references from agencies you are considering. Speaking with their previous or current clients can provide valuable insights into their performance and results.
Step 6: Assess services offered.
Look over the services each agency offers. Are they comprehensive and tailored to your needs? Ensure they cover essential areas like keyword research, listing optimization, and performance tracking.
Step 7: Discuss pricing.
During consultations, have a transparent discussion about pricing. Understand what's included in their packages and if there are any additional costs. Clarify how they handle billing.
Step 8: Evaluate communication.
Pay attention to their communication style during your first interactions. A responsive and clear communicator is crucial for a successful partnership.
Step 9: Review contracts carefully.
Once you've made a selection, review the agency's contract meticulously. Ensure it outlines all agreed-upon services, deliverables, timelines, and payment terms. Seek clarifications on any uncertainties.
Step 10: Assess data security.
If the agency needs access to your Amazon Seller Central account, please ensure they have secure data handling practices and confidentiality measures.
Step 11: Evaluate reporting and analytics.
Inquire about their reporting and analytics practices. Understand how they track progress and measure results. Doing this will help you gauge the effectiveness of their efforts.
Conclusion
SEO is a must for Amazon sellers serious about selling products on this colossal platform. Amazon SEO services can help you unlock the full potential of your product listings, increase visibility, and boost your sales. By partnering with an Amazon SEO company that understands the intricacies of Amazon's search engine, you're on a successful path.
Are you about to launch an ad campaign on Amazon? Contact the leading advertising agency in the industry.
Frequently Asked Questions
What are Amazon SEO services, and why do I need them?
Amazon SEO services are strategies and techniques used to optimize product listings on Amazon so they appear higher in search results. You need them to increase your product's visibility, attract more customers, and boost sales on the platform.
How does Amazon SEO differ from traditional SEO?
Amazon SEO is tailored specifically for the Amazon marketplace, focusing on optimizing product listings within the platform. Traditional SEO, on the other hand, is broader and covers optimizing websites for search engines like Google.
What are the key components of Amazon SEO services?
The primary components of Amazon SEO services include keyword research, optimizing product titles and descriptions, and improving product images. Also, the key Amazon SEO components comprise managing pricing and reviews, using FBA, and monitoring backend keywords for indexing.
Related Articles
What Is the Amazon Restocking Fee