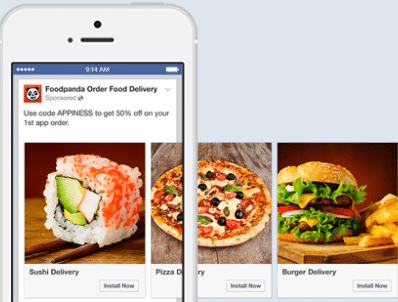 Perhaps you clicked this article because you're interested in starting your own ad campaign, but you have no clue how to begin. Luckily, this article provides helpful tips to send you on your way to a successful ad campaign. Before you continue reading, however, know that you must first have a Facebook and Business Manager account to be able to create Facebook ads. If you do not have the aforementioned two, read "How To Create a Facebook Profile" and "How To Create a Business Manager Account" for directions. After creating your Facebook and Business Manager account, read the list below for the top five tips on getting started with Facebook Ads.
1. Know Your Objectives
Before you begin creating your ads, you must first know your objectives. That is, you must ask yourself what you want your ad to achieve, what you want users to do after they have viewed your ads. Having an objective is important because it is the foundation of your ad campaign. Without an objective, how will you know which strategies to implement? Without a goal, how will you know which direction to go to? How will you know how to shape your ads?
Fortunately, Facebook gives you options for objectives when creating an ad. You have a variety to choose from, from clicks to website to promote an offer to engagement.
2. Know Your Target
To have a successful ad campaign, you must target the right audience, an audience that is most likely to respond to your ads. To target the right audience, you must create your customer avatar, or an invented fictional character you believe is your customer. Creating a customer avatar is akin to creating a character in a novel: you must consider this character's age, gender, demographics, interests, hobbies, and lifestyle among many others. A customer avatar will give you insights into your target's purchasing behaviors, motivating beliefs, and secret desires. After all, what is the point of crafting a beautiful ad when it does not reach the right person?
3. Know Your Budget
Before you launch an ad campaign, you must calculate your budget. Ask yourself how much you are willing to pay per day, week, or month. Although some experts, like Sandi Krakowski, recommend starting with a modest budget, note that the higher you bid for each ad, the higher your chances at competing against other ads. Nonetheless, a campaign with a small budget may also succeed if you know how to A/B test, experiment with different strategies, and respond to reports.
4. Invest in an Expert Team
It is imperative that you publish high quality ads. Because an image in an ad receives the most attention, you must make sure that all of your images are eye-catching, crisp, and aesthetically pleasing. Low quality images on your ad cheapens your brand. Thus, you must hire an expert graphic designer or photographer.
Similarly, you must hire an expert in copywriting. Although the image in an ad receives the most attention, copy is the part where you speak to your customers. Hire a copywriter who knows rhetorical strategies, who knows how to compel readers into performing a desired action. With great creatives, your ads will stand out among others.
5. Start with a boosted post
Studies show that most businesses new to Facebook advertising begin with posting a boosted post. Why? Because it is the easiest way to create a Facebook ad. If you want to start creating ads on your own without the help of an advertising agency, a boosted post would be a great way to start. With a boosted post, you wouldn't need to worry about creating an ad from scratch. Instead, you can simply pay Facebook to advertise a post you published on your page. Note, however, that if you plan to use Facebook advertising for the long term, you must progress from boosted posts to the more complex professional ads such as carousel, canvas, news feed, and sidebar ads. If you do not know how to create and manage these on your own, hire an advertising agency to help you.
Related Articles: