Do you need help with your restricted advertising account on Facebook?
If you've had your Facebook account restricted, don't fret. This is quite a common issue that can be resolved easily.
In this post, we'll go through why Facebook restricts ad accounts. We'll show you what you can do to solve it and how you can prevent it from reoccurring.
Read on as we cover the following:
Facebook Restrictions
Why Is My Facebook Advertising Account Restricted?
Solutions to a Restricted Facebook Account
Final Thoughts on "Why Is My Advertising Access Restricted on Facebook?"
Frequently Asked Questions Related to "Why Is My Advertising Access Restricted on Facebook?"
Facebook Restrictions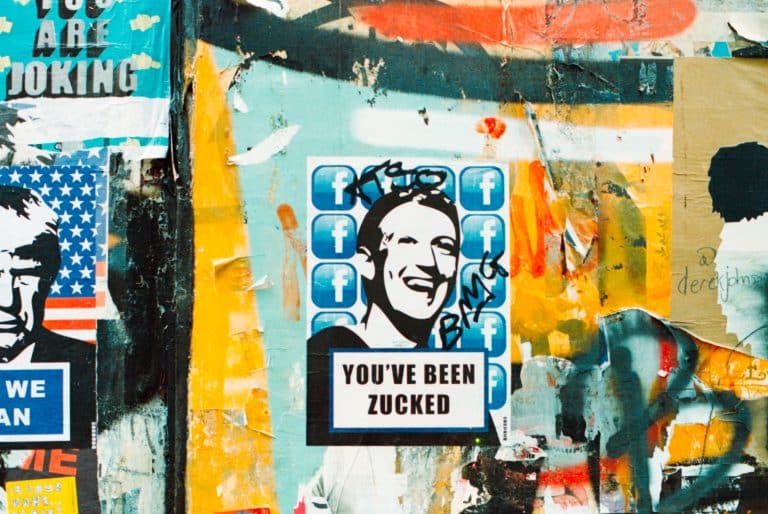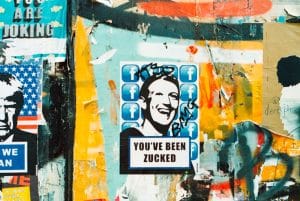 Source: Unsplash
To resolve the problem, it's important to know which elements Facebook can restrict:
Your ad account
Your personal Facebook profile
Your Business Manager account
Your Facebook page
Each of the following restrictions above has its unique consequences as well:
If your ad account has been deactivated (restricted from advertising), you can't make new ads with this account. Any ads you have running will stop working.
If Facebook has restricted your profile from advertising, you cannot create new accounts or publish and manage new ads. The platform will send you a similar message:
"Your advertising access is restricted. You're no longer granted to use Facebook Products to advertise. You can't run ads, manage advertising assets or create new ad or business accounts."
You can inspect your account dashboard to see the message:
If Facebook has restricted your business account from advertising, you won't be able to manage any aspects, such as adding or creating new ad accounts, pixels, custom audiences, etc.
If Facebook has restricted your page from advertising, you cannot use that page for your advertisements. However, you can still use your ad account.
We learned about different things that Facebook can restrict. Let's discuss why it might happen and how to improve it.
Why Is My Facebook Advertising Account Restricted?
It's easier to enumerate the number of stars in the sky than to accurately count how many ways Facebook can restrict your account from advertising.
We always see many common reasons, so let's start with those.
Facebook doesn't approve your advertisements due to violating Facebook's advertising policies.
While these aren't technically 'account restrictions,' as you'll see soon, they are a huge part of the process.
Nobody likes to read legalese (and most people don't). However, this can cause bigger problems than an hour or two of lost time in the Facebook ad world.
Facebook policy violations can base on their ads policies, terms of use, or community standards offenses.
The most usual ones we see are related to Facebook advertising policies. Here are some usual Facebook policy offenses to be on the lookout for:
Sexually explicit content. It is not permitted to advertise anything related to sex on Facebook. Sometimes, even if the advertisement is not for something sexual, it might have words that make it look like it is.
For example, spa services might contain sexual innuendo, which Facebook's automated system can flag.
Prohibited categories. Facebook does not allow ads for drugs, tobacco, weapons, and money products like loans or auctions. If those items are not against the law, Facebook still does not want them advertised.
Misinformation. Do not share false news on Facebook.
Sensational content. Do not use content that tries to make people click it because it is exciting or shocking.
Bad grammar or punctuation. There are better ways to advertise than using the wrong grammar or punctuation. It can make people think something is wrong with your product.
Inflammatory content. Inflammatory content includes abusive words. It might contain hate speech about a certain race, religion, or gender.
Unacceptable business practices. This term describes deceptive ads. They tell people to buy things that do not work or have someone famous use something when they don't. They also try to make products look deceiving better than they are.
Low-quality or deceptive content. Do not use ads that make people click to see the whole picture or are too sexy or shocking. Facebook will also check where the ad is going and ensure it is related to it.
Personal attributes. Knowing what you should say when talking to people can take time and effort.
Don't make any guesses or assumptions about medical conditions, where people live, or if they like someone of the same gender. Don't say, "Do you still have asthma?" or "You must be from New York."
If you have trouble with your ad, change it to follow the rules. If you think it follows the conditions, but Facebook still rejects it, ask someone to look at it again.
Note: If you don't see 'rejected' next to your ad but don't notice any ad spent more than 24 hours after review, you could have delivery issues instead.
Your Facebook ad account was restricted because Facebook did not accept too many ads you put up.
Facebook will restrict your account if you repeatedly violate Facebook's policies because of too many rejected ads. Moreover, violating Facebook's policies can be difficult to manage.
The only option is to appeal and wait for Facebook to decide.
Your Facebook restricts your advertising account for security reasons.
Facebook may ban your account if they think something strange is happening.
Facebook restricts your account because someone could be hacking into your account, spending much money on ads too quickly, or using a fake Facebook profile for ads.
If you think this has happened to you, use the tool Facebook provides to help fix it.
Your ads have received a significant amount of negative feedback.
Do you know that people can leave comments about your ads?
When looking at an ad on Facebook, click the three dots on the top right corner of the ad. Then, you will see some choices: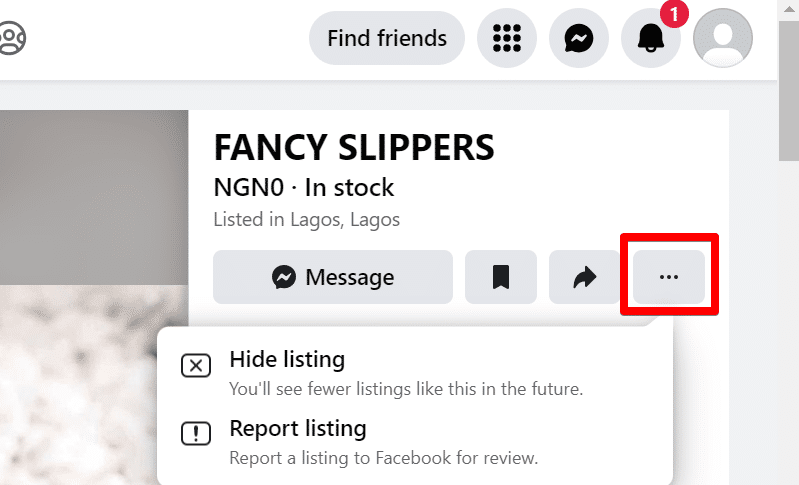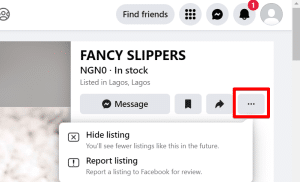 The first two options could give bad reactions.
Facebook might also send a notification to ask you what you think about the brand.
One or two people saying something bad about your ads won't cause harm. However, if many people leave negative feedback, Facebook will stop your ads. Consequently, you won't be able to use them anymore.
Always ensure customers have a good experience with your brand so they don't leave bad comments about you.
Solutions to Restricted Facebook Account
If Facebook stops you from using your account, it might be for different reasons. The best action is to contact the support and ask why this happened. They will help you reactivate your account so you can use it again.
Facebook has made it easier to review your account with the Account Quality page. You can check for any problems with your Facebook account or Business Manager on this page.
If something is wrong, you'll see a box on the right side of the page telling you what to do. The steps you need to take will differ depending on why you were banned.
If your ad account or Facebook Business Manager were banned, there would be a button to review the account. However, if your Facebook profile was banned, you must do an identity verification first.
According to Facebook, the decision may take up to 48 hours to complete. However, there have been forum threads on sites like Reddit where users report waiting times of a few weeks.
Once you've decided, there are two possible results. You will either get one of these outcomes:
Facebook accepted your appeal.
Facebook rejected your appeal.
If Facebook rejects your appeal, you can use the same appeal method to reject the decision again in certain cases. You can also contact support directly by clicking on the link in the help center.
You can set up a new one if your ad account or Business Manager doesn't work out.
However, remember that using the same credit card for your new account may cause problems on Facebook. If the platform bans your account, you cannot do much. Facebook is usually good at finding out if a new profile is yours.
So, it will be a short time before they know you made another one.
Some people ask their colleagues or friends for their Facebook profile access for advertising purposes. However, this can be risky.
If Facebook detects fraudulent activity, it may limit the profile's advertising abilities. It may be better to ask a coworker or agency to make and manage your ads instead.
Final Thoughts on "Why Is my Advertising Access Restricted on Facebook?"
The article explores the potential reasons behind the Facebook profile restrictions and offers solutions for resolving and preventing them in the future.
It emphasizes the importance of staying updated on Facebook policies to avoid the risk of getting permanently banned for a single error.
Is your company seeking to enhance its marketing strategies? AdvertiseMint, the premier social advertising agency specializing in Facebook and Instagram ads, can assist you.
Check out AdvertiseMint's user-friendly marketing guides and the related articles section of this blog post.
Frequently Asked Questions on Why is my Advertising Access Restricted on Facebook
How long does Facebook ad account restriction last?
If you break Facebook's Community Standards or Terms of Service, your account may be blocked for up to 30 days, preventing you from accessing it.
How to check if Facebook has restricted your page from advertising?
Go to a page you are an admin of and boost a post. If you can't boost and the button turns gray, Facebook has restricted your account.
What does it mean to have a restricted Facebook account?
If you have a restricted Facebook personal account, you can use only a few features on Facebook, including ads, Meta Pixel, catalogs, and more.
Your restrictions will connect to any linked business page or ad account.
Related Articles
How to Create a Facebook Pixel
How to Find Your Facebook Ad Account ID
19 Ways to Make Your Video Go Viral with Tony Adkins, "Dancing Doctor"