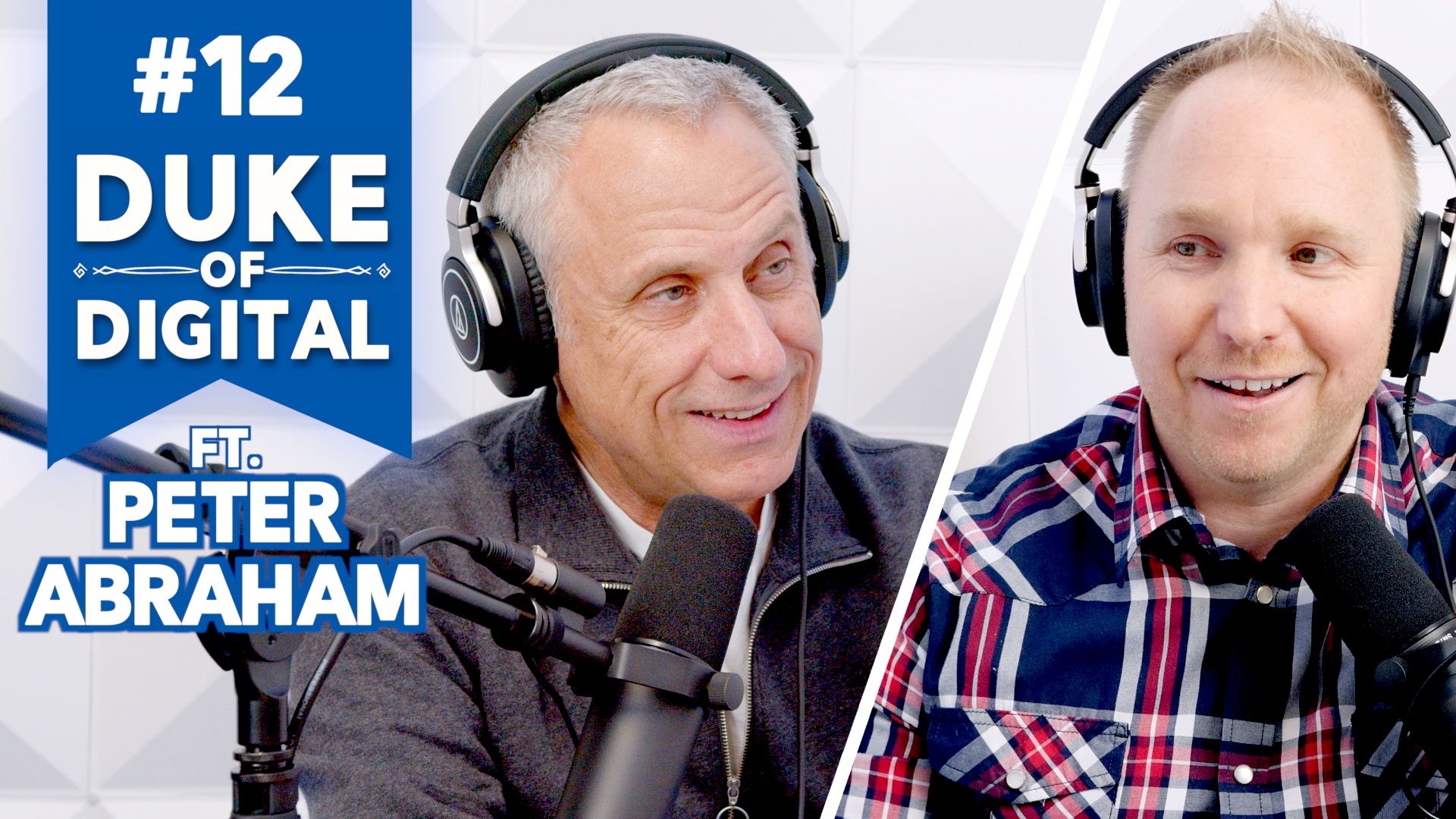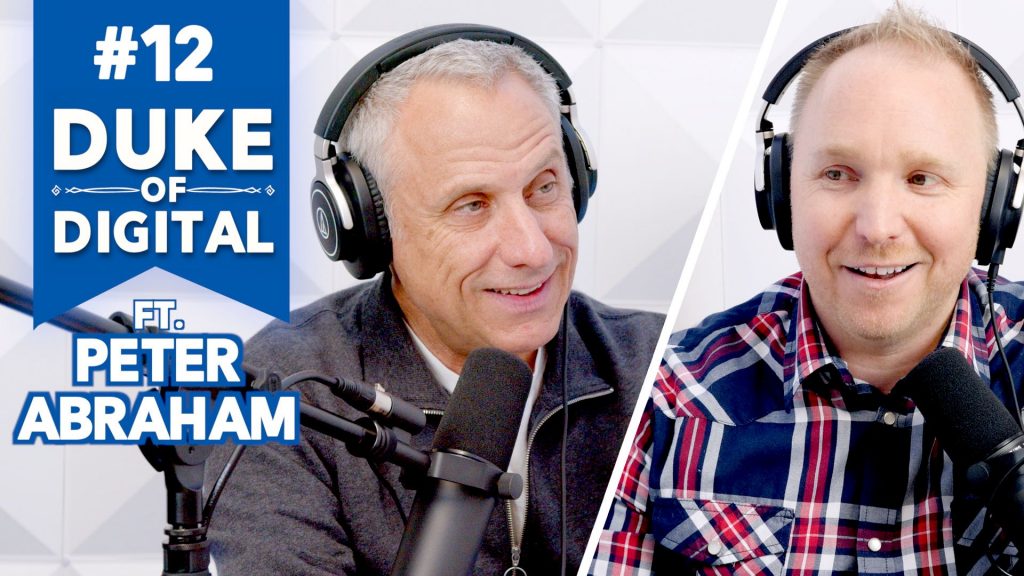 The Duke returns with special guest Peter Abraham, founder of the Los Angeles-based marketing agency, Abraham Content Marketing Studio. Abraham is a storytelling expert specializing in social, experiential, and television campaigns for a wide variety of well-known brands, including Lululemon and Nike.

Although he has pursued marketing for several years, Abraham, who extensively studied film during his undergraduate years at UCLA, didn't begin his career as a marketer until 15 years later, a time he spent crafting television commercials. When he transitioned to marketing and built his own business, Abraham found an alcove in the industry in which he excelled: experiential marketing.

To novice listeners, Abraham provides a simple definition of experiential marketing.

"The way I think of experiential marketing is really just a real-life engagement. It could be a live event; it could be a trade show booth; it could be a community meet up somewhere."

Although digital—email, social media, online—has been a popular option for digital advertisers, its existence makes experiential marketing even more important, especially when mobile phones and desktop devices have drawn individuals inward, rather than connecting with the world outside digital screens.

"We're all still humans," says Abraham on the importance of experiential marketing. "We all still want human contact and so the more pervasive digital gets, the more important experiential is. It doesn't mean to the exclusion of digital, but I think it's a really important component not only for brands but in life."

Making a Successful Experiential Marketing Campaign
Abraham recommends creating an experiential campaign with a point of view. This, he says, makes creating strategies an easier task. He points to Red Bull as an example, which focuses its brand image and campaigns on action sports, using content and experiential marketing to amplify that idea. Abraham also recommends solving consumers' pain points. He points again to Red Bull's solution of providing entertainment to consumers, such as sponsoring music and sports events.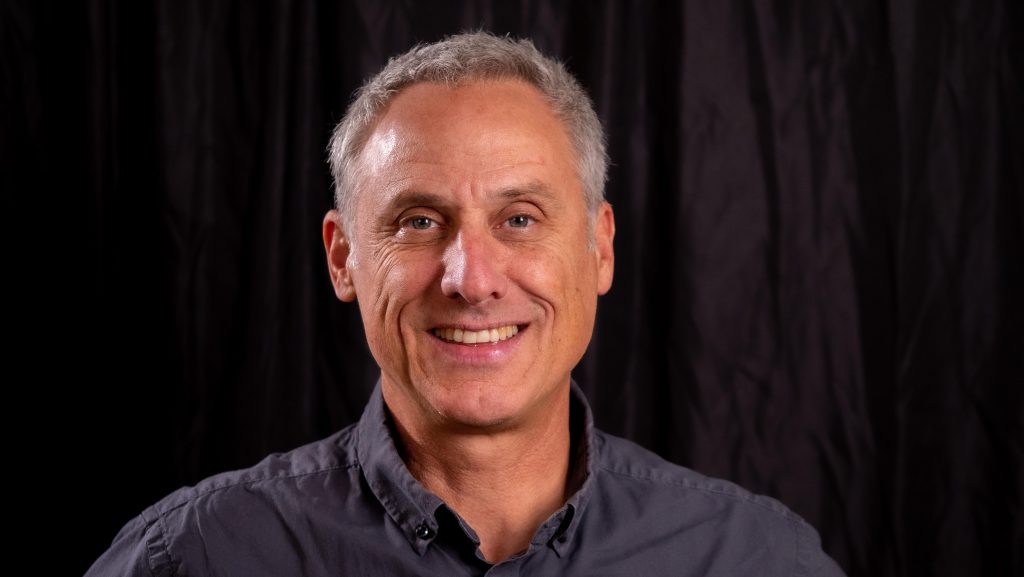 Marketers should not conflate marketing events with stunts. Abraham makes a distinction between the two: a stunt, unlike a marketing event, doesn't provide lasting value or solutions to consumers' pain points. Of course, that doesn't mean all stunts don't succeed. Abraham points to the Ice Bucket Challenge, created in 2014 to raise funds and awareness for amyotrophic lateral sclerosis, or ALS. Although the challenge was a success, it didn't provide lasting value.

"The Ice Bucket Challenge raised one-hundred million for ALS. That was great, but I'll bet you the next year they raised five-hundred. They were back down to five-hundred thousand because it didn't have lasting value necessarily."

Creating a Budget for Experiential Marketing
When pressed for a budget, Abraham gives an honest answer: There isn't a single strategy that works.

"There's no one secret formula for a brand. 'Hey, thirty percent of your marketing budget should go into experiential.' You can't really say that."

However, before funneling money into experiential marketing, Abraham recommends a full analysis of marketing strategies. For experiential marketing campaigns to succeed, the marketer must have a variety of different strategies. For example, a marketing event must be promoted to raise awareness, and that may require the help of social media, email newsletters, or blogs.
Measuring the Results of Marketing Events
Unlike the results of digital campaigns, which can be measured in a week-by-week basis, experiential marketing doesn't have a clear measurable metric. According to Abraham, experiential campaigns must be measured year by year; its success by instincts.

"If you feel like it's working, it is probably worth expanding at some level."

Abraham ends the podcast with one final advice:

"Tell us what you stand for and who you are. It's always better for brands to appeal to a small group of people and be super relevant for them than try and be all things to all people."
To hear more tips about experiential marketing, listen to the latest episode of Duke of Digital.
By Anne Felicitas, editor