Would you like to learn creative Instagram bio ideas?
Your Instagram bio serves as the first impression, a digital handshake that introduces you to the world. Crafting a compelling Instagram bio is an art; the right blend of personality, wit, and uniqueness can make your profile stand out.
This article will discuss all you need to know to spruce up your Instagram bios and leave lasting impressions.
What is an Instagram Bio?
Your Instagram bio is a short but powerful snapshot introducing you to the Instagram community. Just beneath your profile picture, the bio is a tiny space where you can share your personality and hobbies with the world.
Cool Instagram bio ideas can help you make a memorable first impression in 150 characters or less. Whether you're keeping cool, adding humor, or sharing your passions, your Instagram bio is your pitch in the vast social media universe. So, think of it as your mini-autobiography, your digital hello, and let it reflect the fabulous you.
Read more: Why it isn't good to buy Instagram followers.
Elements of Cool Instagram Bios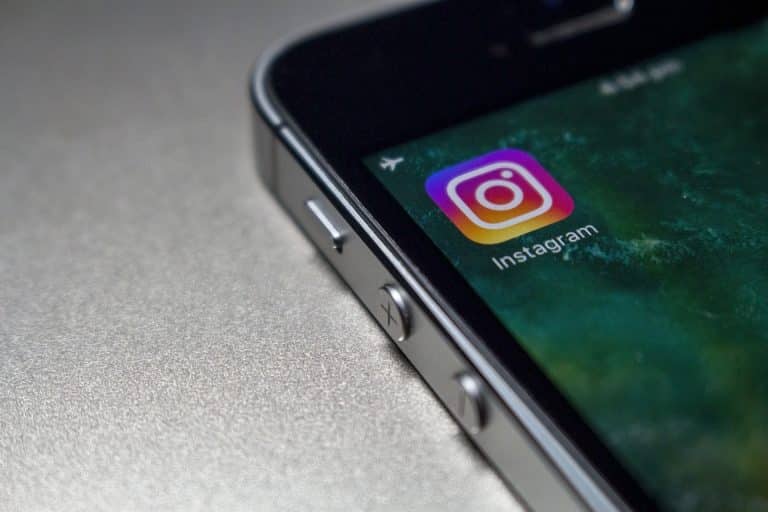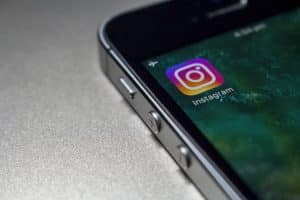 Source: Pixabay
The following are elements of creative Instagram bio ideas you can integrate into your Instagram profile:
1. Clarity is key.
A good Instagram bio is clear and concise. A clear and short Instagram bio lets people know who you are, what you love, and what makes you thick at a glance. Save the Shakespearean monologues for the stage.
2. Inject some personality.
Spice your Instagram bio up with a dash of you. Whether you're the life of the party or a chill introvert, let your personality shine. Use emojis, crack a joke, or drop a fun fact.
3. Link it up.
Do you have a blog, YouTube channel, or a bomb website? You can add your link to your Instagram bio to make it easy for your followers to explore more of your awesomeness with a well-placed link. 
4. Branded hashtags.
Hashtags are not just for trends. They help categorize your interests and connect you with like-minded souls.
5. Tell your own story.
What's your deal? Are you a coffee connoisseur, a personal trainer, or a budding astronaut? Share it! Your bio is the teaser trailer, which makes people curious to know more.
6. Contact details.
Do you want other Instagram users to slide into your DMs or drop you an email? Include your contact details.
7. Keep it fresh.
Update your Instagram bio to reflect your current vibe, interests, or latest adventures. No one wants to follow a digital fossil.
8. Spell-check your bio.
Typos are the party crashers of bios. Give your Instagram bio a quick once-over to make sure it is typo-free.
9. Know your limits.
Instagram has a character limit for a reason. Respect it. Consider your bio a tiny tweet; every character counts, so choose them wisely.
The Best Instagram Bio Ideas
The following are simple Instagram bio ideas and Instagram bio examples to enhance your Instagram account:
1. The minimalist maven.
Keep your Instagram bio short, sweet, and to the point. Embrace the power of brevity with a concise bio that highlights your essence in a few carefully chosen words.
Example: "Explorer | Dreamer | Coffee Lover."
2. The emoji enthusiast.


Let emojis do the talking. Express yourself with a combination of emojis that convey your interests, hobbies, and personality.
3. The Puzzler.
Create intrigue by crafting an Instagram bio that sparks curiosity. Use a clever phrase or a question that invites visitors to delve deeper into your profile.
Example: "Living life one adventure at a time. Can you guess my next destination?"
4. The quote collector.
Draw inspiration from your favorite quotes to create an inspirational Instagram bio. Create Instagram bio quotes that resonate with you and summarize your philosophy or outlook on life.
Example: "In a world where you can be anything, be kind."
5. The hashtag guru.
Leverage the power of hashtags to categorize your interests and make your Instagram bio easily discoverable by like-minded individuals.
Example: "#FitnessFreak, #BookLover, #Wanderlust."
6. The humble bragger.
Craft a killer Instagram bio that subtly shows your achievements and interests without appearing boastful.
Example: "Expert in overthinking and dog petting. Occasionally, I adult."
7. The playlist previewer.
Share your favorite current song or the anthem that defines you. Music can be a powerful medium to connect with others.
Example: "Currently vibing to: (Your Favorite Song)."
8. The multilingual maestro.
Flex your language skills by incorporating multiple languages into your Instagram bio. It adds a global touch to your Instagram profile.
Example: "Bonjour | Hola | What's up?"
9. The hobbyist headliner.
Let your hobbies take center stage. If you're a photography enthusiast or a baking maestro, make it known in your bio.
Example: "Amateur astronomer | Aspiring chef | Sunset chaser."
10. The joke cracker.
Funny Instagram bios usually inject humor into users' profiles. You can create witty one-liners and playful jokes with funny Instagram bio ideas.
Example: "I am down to earth, not short. Lol!"
11. The future visionary.
Paint a picture of your aspirations and dreams. Share your journey and invite others to join you on your path.
Example: "On a mission to (Your Goal). Join me on this crazy adventure."
Tricks for Devising Creative Instagram Bio Ideas
Below are tricks you can employ to elevate your Instagram bio game:
1. Line breaks for readability.
You can use line breaks in your Instagram bio to make it readable for viewers. Type your bio in a note app, including the line breaks, and copy-paste it to your Instagram bio.
2. Clickable hashtags and mentions.
Make your hashtags and mentions clickable by putting a "#" or "@" before the word. Once you do that, it becomes a clickable link, leading your followers to more related content.
3. Character count trick.
Instagram has a 150-character limit, but here is a sneaky move. Type your bio in your notes app, check the character count, and paste it into Instagram. It's a cheat code for getting the most out of those characters.
4. Custom fonts for extra flair.
Stand out from the crowd with custom fonts! Use websites or apps that generate different fonts, and copy-paste your stylized bio into Instagram.
5. Emoji stacking.
Create eye-catching designs with emojis. Stack them vertically or horizontally for a unique visual impact.
6. Clickable links in stories.
Direct followers to external links in stories. If you have over 10,000 followers, use the swipe-up feature. If not, get creative with the "Link in Bio" strategy.
7. Highlight cover hacks.
To design highlight covers, you can use a solid color background, take a screenshot, and set it as your cover. It gives your highlights a polished and cohesive look.
8. Share pronouns and interests.
You can show off your personality by sharing your pronouns and interests to give your followers a glimpse into the real you.
9. Multiple link solutions.
Use link services like Linktree or Milkshake to create a landing page with multiple links.
Conclusion
Remember, your Instagram bio is a dynamic space that can evolve with your interests and experiences. Feel free to update it regularly to keep your profile fresh and engaging. So go ahead, unleash your creativity, and let your Instagram bio be the window to the wonderful world that is uniquely you.
Are you planning an Instagram advertisement campaign? The top ad agency for Instagram is your best option.
Frequently Asked Questions
What makes a captivating Instagram bio?
A captivating Instagram bio strikes a balance between being concise and expressive. It should reflect your personality, interests, and uniqueness in a few carefully chosen words.
How can I make my Instagram bio stand out?
To create a unique Instagram bio, consider using creative elements like emojis, clever wordplay, or line breaks for readability. Showcase your personality and interests, and update your Instagram bio regularly to keep things fresh.
Why is it important to update my Instagram bio?
Updating your Instagram bio is crucial because it keeps your profile current and reflects your evolving interests and experiences. A stagnant bio may not accurately represent your current personality.
Related Blogs
How to Share TikTok on Instagram