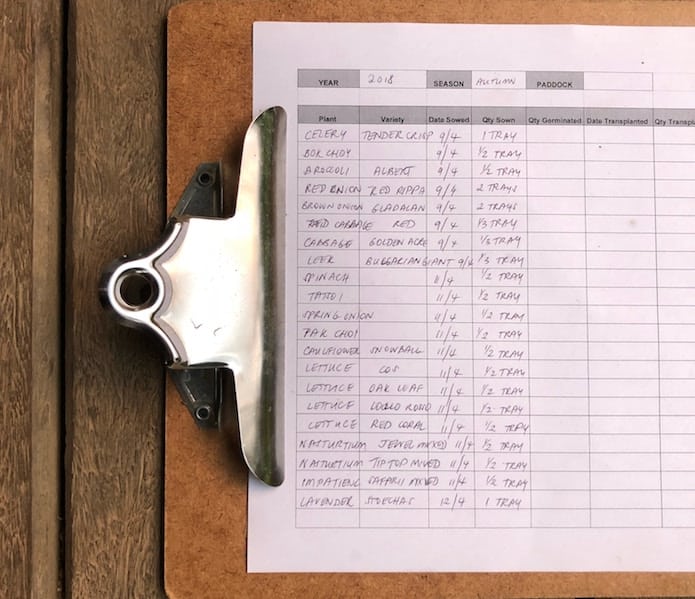 After Alexander Kogan gave millions of Facebook users' data to Cambridge Analytica to inform President Trump's election campaigns, Facebook has been under immense pressure to reform its data and advertising policies. Not only were users angry, but so was Congress, which demanded Mark Zuckerberg's presence at a hearing in Washington to answer hard questions.
During the three months after the Cambridge Analytica scandal gripped news headlines, Facebook has been making good on its promise of protecting user data. For example, Facebook severed ties with third-party data providers, whose information Facebook used to help advertisers target users based on offline behaviors. The company also strengthened app audits, closing app review as it did so, limited apps' access to user information, and launched the Data Abuse Bounty Program, rewarding those who report apps that abuse user data.
In its latest move to protect users, Facebook requires advertisers to comply with several rules before uploading a Custom Audience. Although Facebook announced this change weeks earlier, it was not until this week that the company gave the date for the change.
Watch Out for These Custom Audience Changes
Starting July 2, advertisers must specify where they obtained their customer list before uploading it to a Custom Audience. Advertisers must specify whether they obtained the customer list directly from customers (for example, from a lead ad where customers voluntarily gave their information such as email addresses and phone numbers), from customers and partners (for example, from a lead ad and an agency), or directly from partners (for example, agencies or data providers).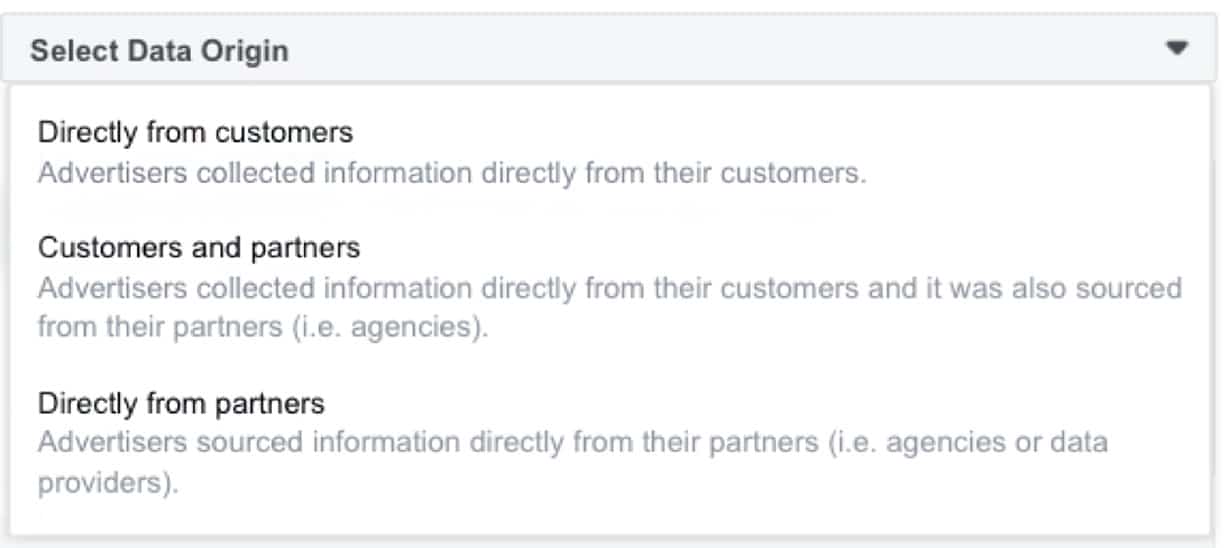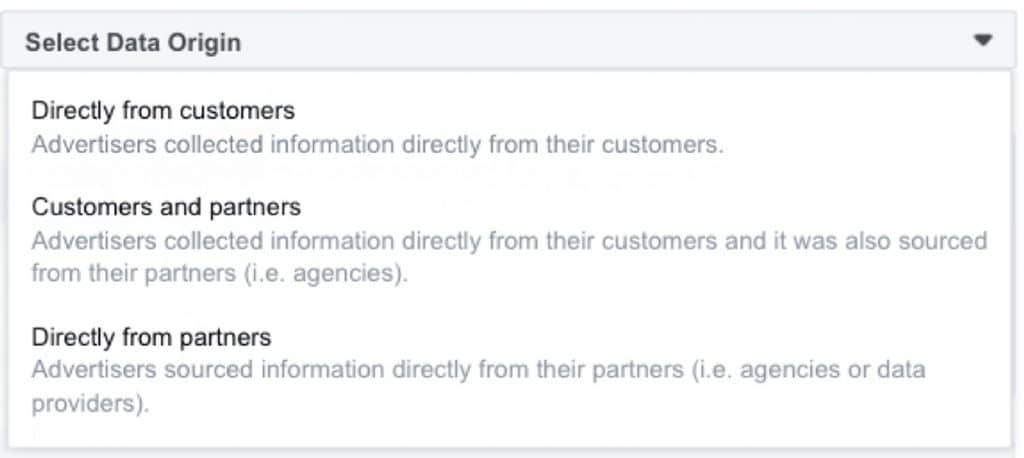 Additionally, when sharing Custom Audiences with a partner, both parties must establish an audience-sharing relationship through Business Manager and accept Facebook's Custom Audience terms.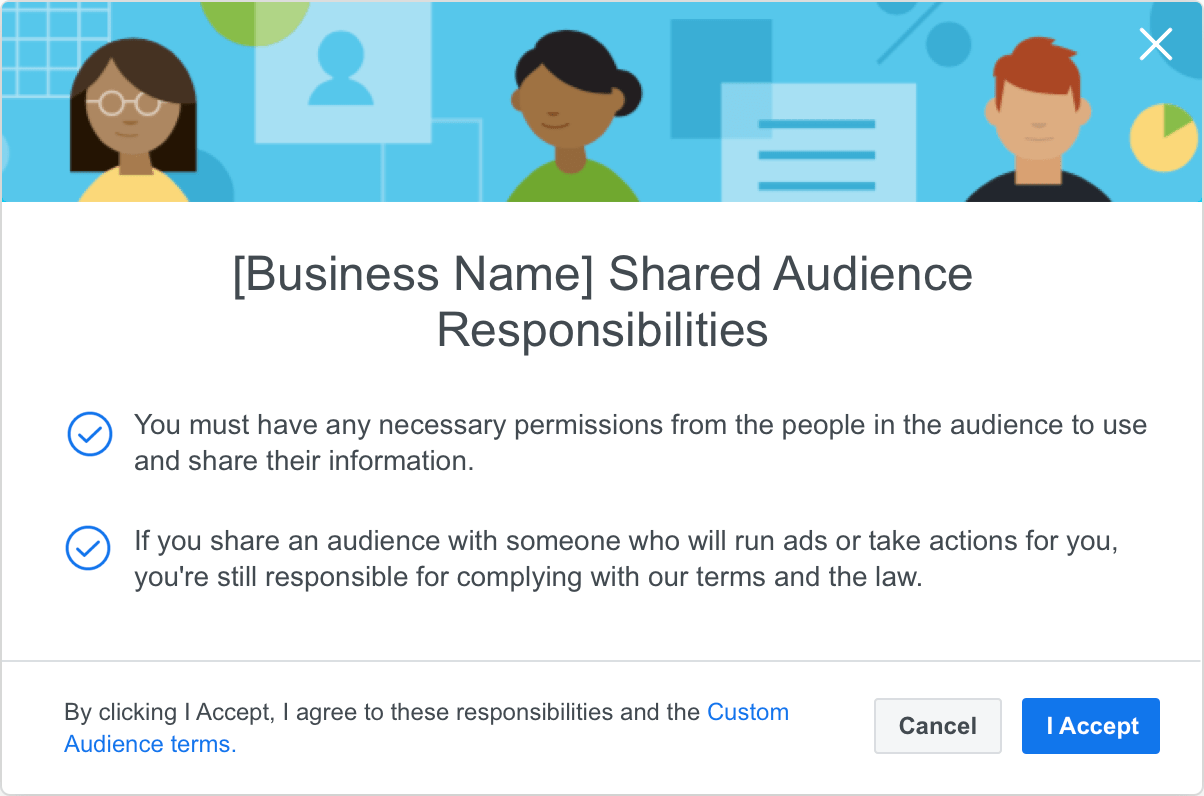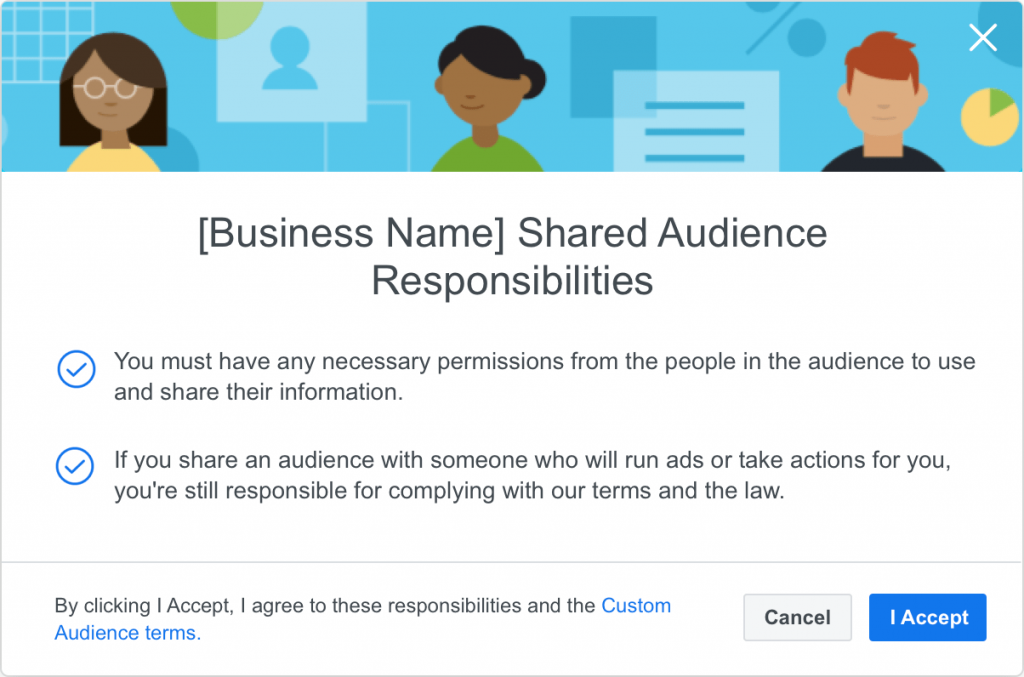 The information advertisers provided to specify their customer lists' origins will then be provided to Facebook users. When users click the "Why am I seeing this?" option from an ad's dropdown menu, they will see a section that shows whether the advertiser sourced the customer list used for ad targeting from users, users and partners, or partners. They will also see whether or not the ad is reaching them because of their emails or phone numbers.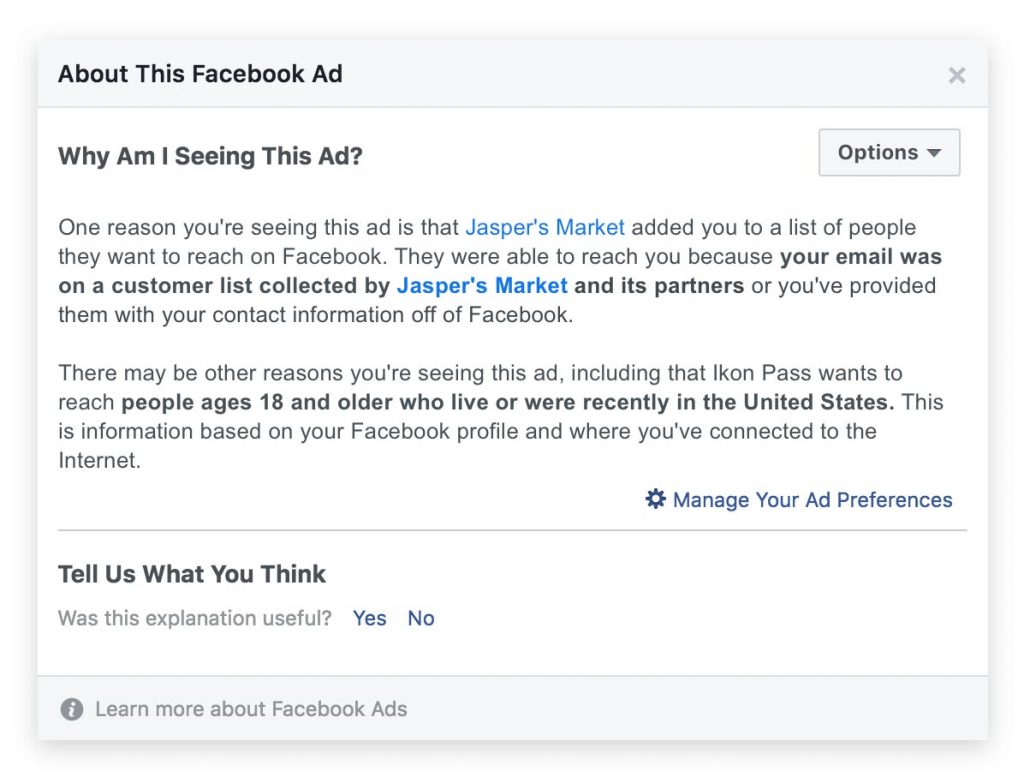 Facebook Has Been Having a Tough Year
This isn't the first time Facebook has been the butt of public outrage. In 2017, the public learned that the Internet Research Agency, a Russian "troll farm," ran thousands of politically divisive ads on Facebook during, before, and after the 2016 US presidential election. Congress released the fake Russian ads to the public last month.
And yet, despite Facebook's tumultuous past two years, its Q1 2018 earnings report show that the company is still going strong. It seems that despite the controversy, advertisers are not leaving Facebook's advertising platform anytime soon.