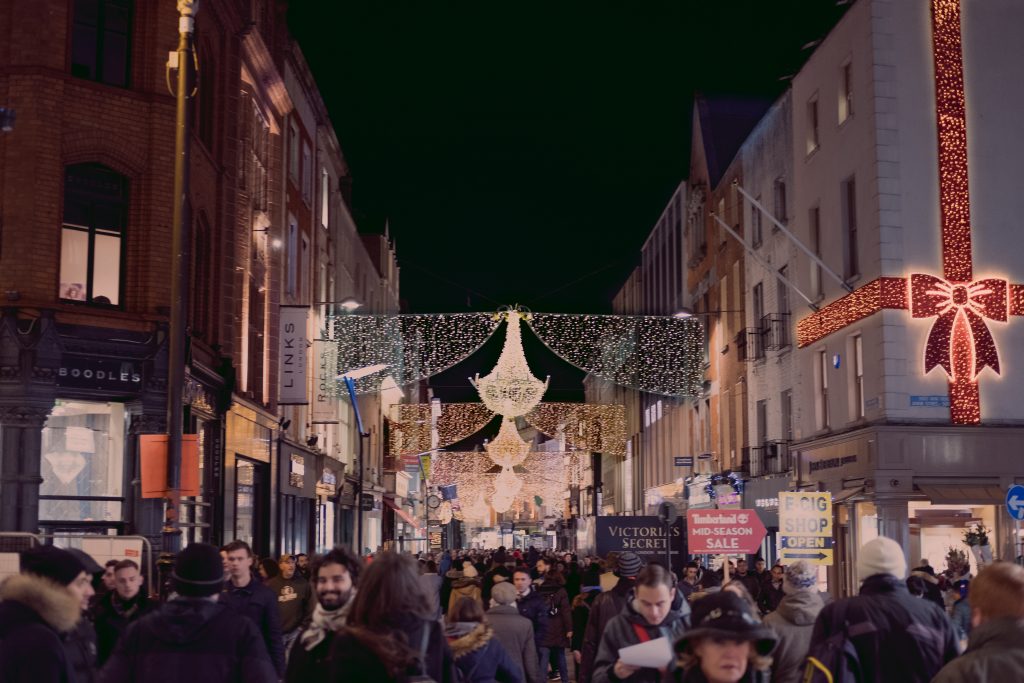 The holiday season will be here before you know it. You want your business to stand out from the crowd of others and get the attention of potential customers. Make sure you're following the right steps to ensure that you're making the most of your marketing plans. With these great holiday marketing strategies for 2019, you'll be sure to put your best foot forward.
1. Offer Free Shipping
In 2018, more than 80 percent of businesses offered free shipping through much of the holiday season, and that number increased to 87 percent at its peak, between Thanksgiving and Christmas. Increasingly, shoppers, especially holiday shoppers, are looking for great deals. They don't want to spend more for shipping, especially if they can get the same item from another store with no shipping costs. Not only that, shoppers are more likely to check out if you offer free shipping, especially if they are making smaller purchases or wanting to be sure an item fits in their budget for a particular individual.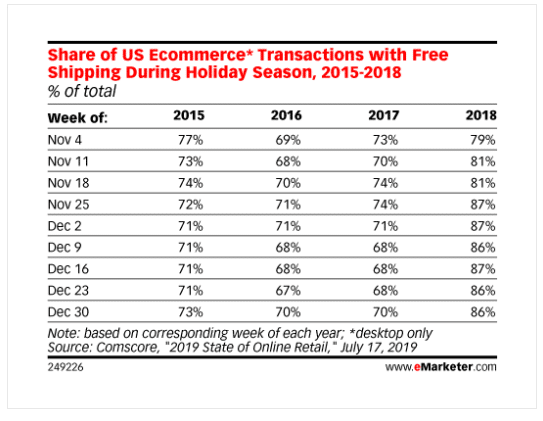 2. Optimize Your Ads and Website for Mobile
This holiday season, mobile shopping has the potential to make up 50 percent or more of online orders, moving it ahead of desktop shopping for the first time. Even if shoppers aren't buying from mobile apps, they may also be doing much of their browsing from mobile devices, for example, shopping during the commute to work or while lounging on the couch with loved ones. If your ads and your website aren't optimized for mobile devices, shoppers will take their browsing elsewhere.
3. Incentivize Customers
Fifty-four percent of customers admit that discounts motivate them to make a purchase. When you create your ads, carefully consider your offer. Entice shoppers into purchasing from your business, not from competitors selling the same products. Consider providing discounts, a free gift with a purchase, or some other incentive that will encourage customers to click on the ad and, more important, make a purchase from your website.
4. Prioritize Quick Delivery Services
When customers place an order from your online store, they want to know that their purchases will be in their hands as soon as possible. Sometimes, they may need the item for an early holiday present. Other times, they want to be fully prepared, every item on their lists checked off as soon as possible.
Sixty-two percent of American digital shoppers count fast shipping speed as one of the critical elements that can make or break an online shopping experience. Amazon and other services like it have taught shoppers to expect incredibly fast turnaround on their purchases, and if your store doesn't deliver on those expectations, shoppers will turn elsewhere for their needs. Fast shipping can be even more important over the holidays, when customers may need items in their hands faster.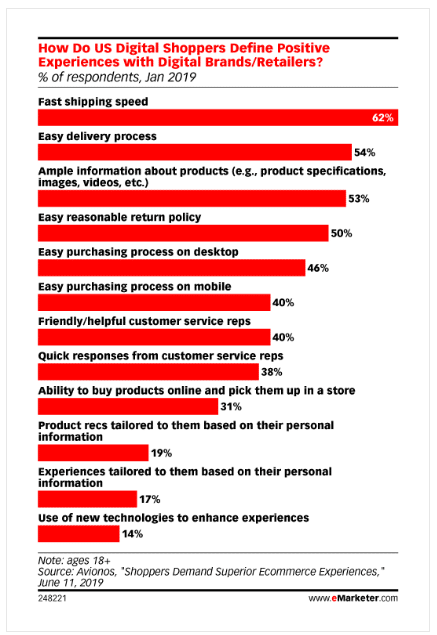 5. Offer BOPUS services.
Buy-online-pick-up-in-store (BOPUS) services are becoming increasingly popular: Fifty-eight percent of internet users have taken advantage of the service, and two-thirds of that number have used those services within the past month. BOPUS offers incredible convenience to your customers, allowing them to do their shopping online at the comfort of their homes then pick up their items at the store, avoiding shipping costs. Over the holidays, this important service becomes even more valuable.
6. Show Off Positive Customer Reviews
Today's online customers rely on reviews. According to data insights firm Emarketer, 95 percent of customers increase their trust in a company that has a good online reputation. Positive reviews increased customer trust for more than 93 percent of users. By finding ways to feature those customer reviews in your holiday advertisements, you can let potential customers know that your company is worth trusting.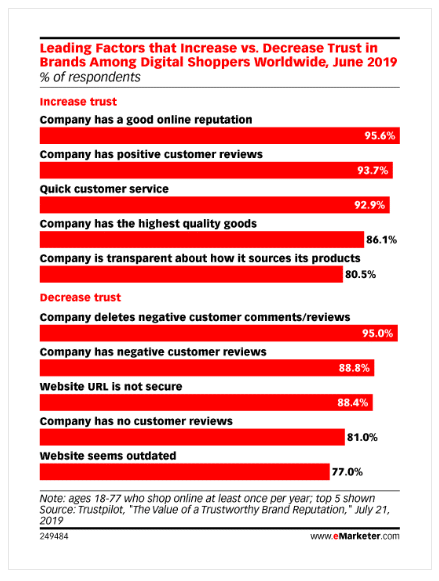 7. Work with Influencers
Working with influencers could be the most effective marketing tactic you use this holiday season. In fact, influencer ads create 277 percent more emotional response than television ads, which means customers are more likely to remember those ads in the future and respond more positively to them. This holiday, work with an influencer whose past work is relevant to your brand and whose audience is similar to your ideal customers. Additionally, work with an influencer who is prepared to show you a personal statement, past projects, and a convincing pitch.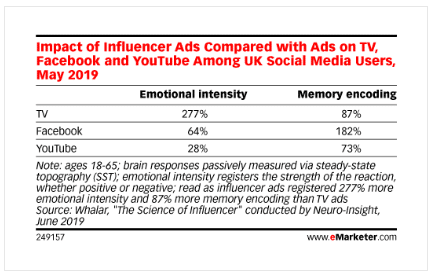 8. Don't Overwhelm Customers with Marketing Messages
You want to send enough advertisements that your customers are aware of your business so that you are at the forefront of their minds when they're ready to purchase. You also want to let your customers know about all of the great promotions you're offering over the holiday season. There is, however, such a thing as too much advertising. Thirty-six percent of customers think they receive too many emails, 29 percent think they see too many ads on social media, and 34 percent think they get too many push notifications. Test your market carefully to ensure that you are not over-saturating it or providing so many advertisements that they start to frustrate your customers.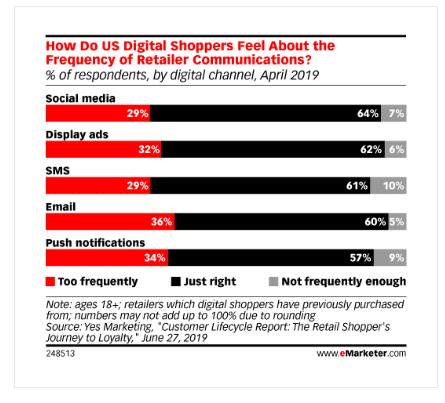 9. Be Cautious with Personalized Ads
In recent years, personalized marketing has been increasing. Many marketing professionals preach the importance of personalized advertisements, but as it turns out, that might not be what your customers want after all.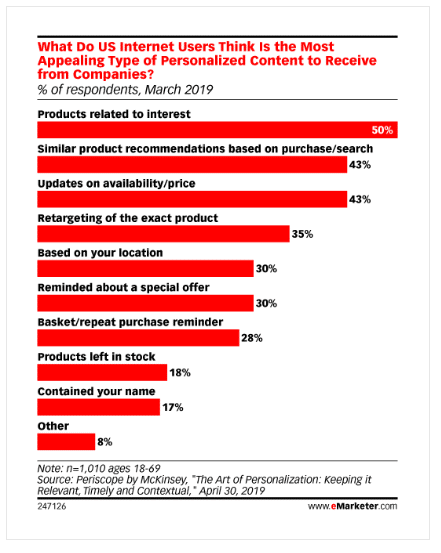 Although around 52 percent of US customers welcome personalized ads from restaurants and bars, they don't care about receiving them from any other source. Moreover, while around 50 percent of customers are intrigued by ads that relate to something that interests them, only 17 percent find that an ad containing their name appeals more than any other type of ad. Although personalization strategies can help get advertisements in front of the right audience, focus more on creating high-quality ads and less on those personalization efforts.
10. Extend Holiday Marketing Campaigns
Recently, most retailers have been offering deals, sales, and promotions as early as the month of September and as late as the month of January. The former habit undoubtedly stems from the population of early bird shoppers, who avoid the predicaments of out-of-stock items and stressful, last minute shopping. Because the shopping season is longer, advertisers should extend their holiday ad campaigns into the new year.
11. Sponsor a Gift Guide Video
Google found that gift guides are a growing trend during the holiday season. Since shoppers want to buy the perfect gift, they turn to videos produced by creators, such as Grace Helbig, Zoella, iJustine, and Kid President, who provide advice on purchasing the ideal Christmas present.
Google also found that 70 percent of the time, shoppers view the videos on their mobile phones. Partner with an influencer who will create gift guide videos as part of your marketing strategy. Make sure the influencer you work with is relevant to your brand and has an audience similar to your customers.
12. Sell Gift Cards
In a January 2019 report by ICSC, gift cards were the top gifts for 2018 holiday shoppers. That is unsurprising, since shoppers are afraid of buying the wrong present. With a gift card, however, the recipient of the gift can buy whatever he or she desires. In addition to offering discounts and free shipping, sell gift cards. 
13. Include "Best" in Keywords
When researching gift ideas to purchase, shoppers use the keyword "best" to narrow their search, a habit that has increased by 50 percent in the past year. When writing a blog, crafting a video, or creating a catalog or guide, using titles such as "Best Christmas Present" or "Best Gift Ideas" would likely get your brand included in search results.
14. Offer Wi-Fi in Stores
 Mobile searches in stores have increased by 30 percent. Shoppers prefer to simultaneously shop in-store or browse online. Often, they will research more information or reviews about the product they intend to buy then purchase the product on their phones while in the aisle of a retail store. This holiday season, make sure your retail stores give Wi-Fi access to customers, allowing them to research your products or purchase them straight from their phones.
Preparing for the busy holiday season can be stressful and time consuming. Often, you will need all hands on deck to easily cater to your customers' needs. Working with a Facebook advertising agency can help advance your holiday marketing efforts and use these key strategies.
Written by Anne Felicitas, editor
Recommended Reading
4 Ways to Test, Measure, and Learn with Facebook During the Holidays
3 Ways to Reach More Holiday Shoppers