When sending an ad out to the world, one must write well-written, compelling copy and craft high-quality, eye-catching images to attract an audience's attention. However, an ad's placement can also help increase the attention your ad craves. Many marketers believe that native advertising helps garner an audience's notice.
Native advertising on Facebook is a type of disguised online advertising in which marketers create ads that match the look, tone, and function of regular, unpaid posts. Native ads, unlike sidebar ads, appear inside the news feed, among posts by friends and family.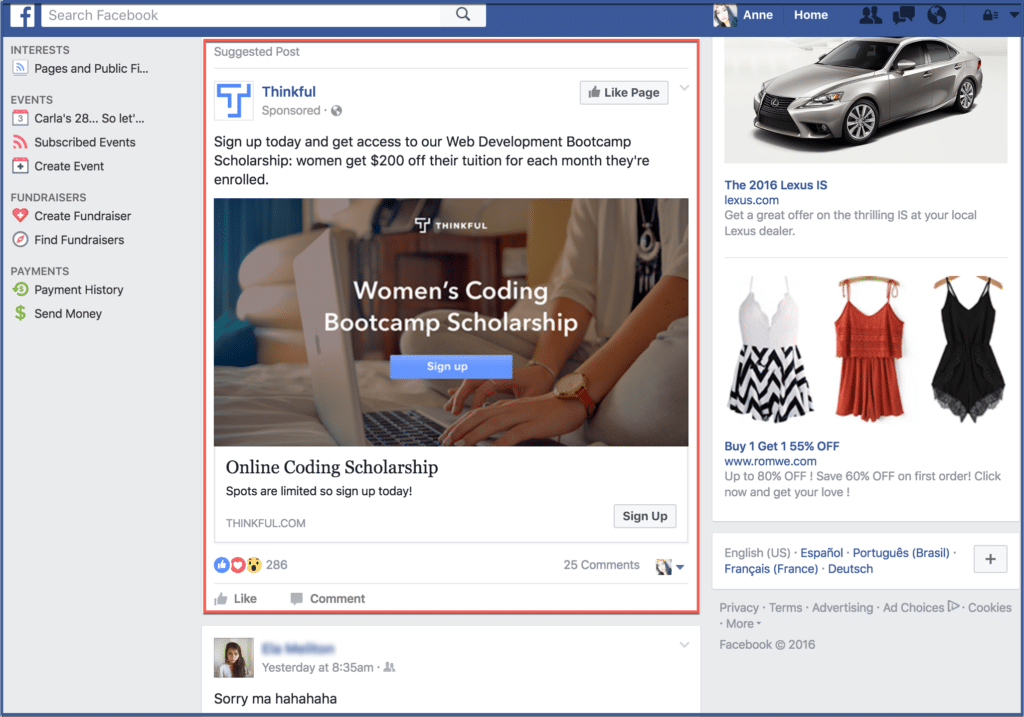 News feed ads, a type of native ad, are the hardest Facebook ads to distinguish from unpaid posts because they skillfully blend within its surroundings and mimic publisher's posts. You will know that a post is an ad if it's labeled "Sponsored" underneath the publisher's name. Otherwise, news feed ads look similar to regular posts.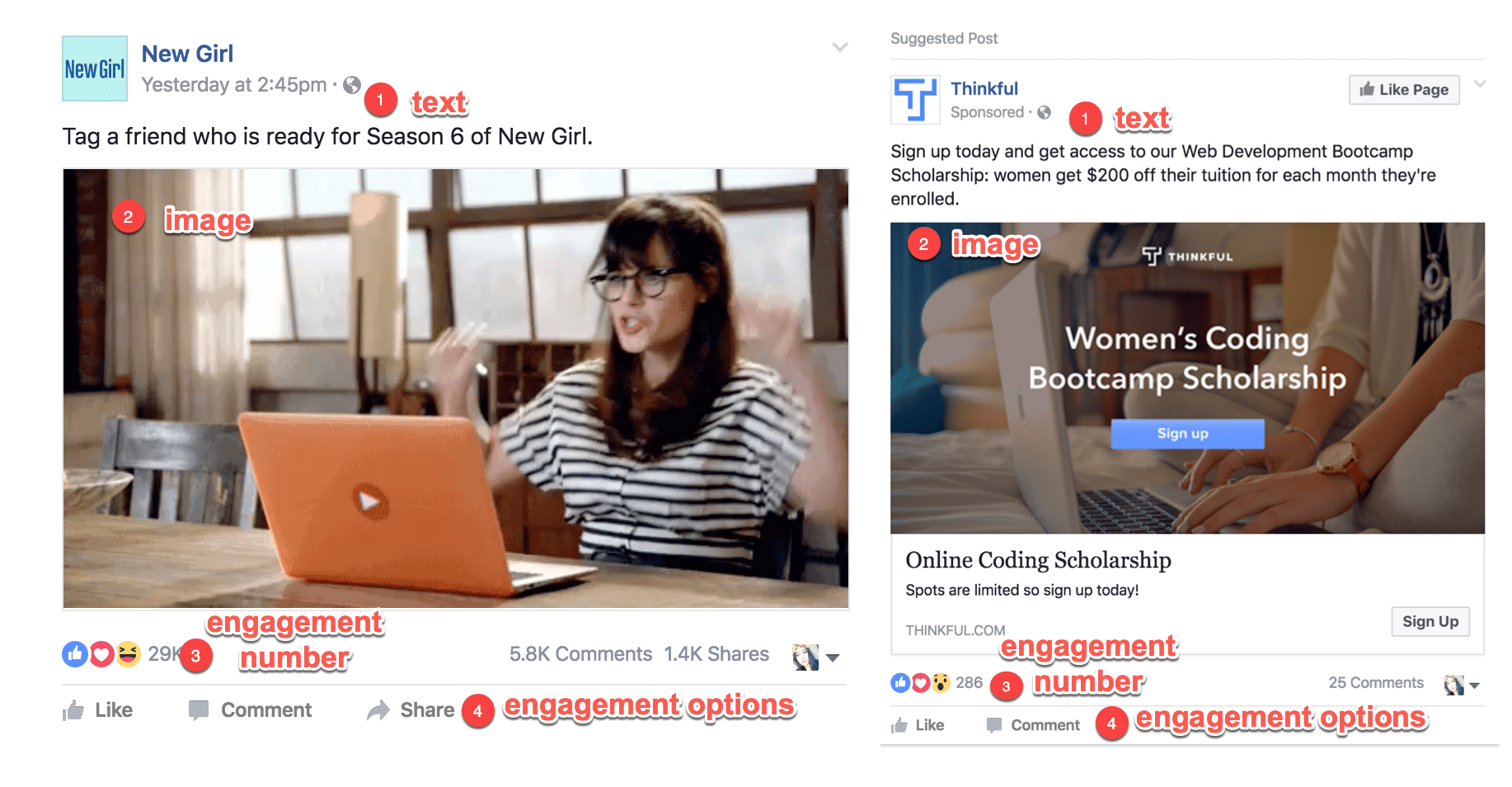 As illustrated by the example above, this native ad (right side) mimics the features of an unpaid post (left side). Like a regular post, it contains buttons that allow users to comment, react, and share. The increased audience engagement and shearability of native ads increase its chances of going viral. Additionally, because users can engage with the ad as though it were a regular post, native ads appear more interactive rather than disruptive.
To craft a successful native ad, you must have these three elements:
1. High Quality Creative
A good native ad contains high quality creative featuring compelling images and a strong call to action that fits effortlessly into the customer experience.
2. Appropriate Targeting
A well targeted ad reaches the right audience who will likely help you achieve your marketing objectives. If you ad is not relevant to your target, your ad will not receive the attention it needs.
3. Optimization
With effective optimization you can measure, predict, and attribute downstream behavior such as purchase revenue to effectively scale performance with automation.
Was this article on native advertising helpful and informative? Leave comments below if you have more questions or if you simply want to add other resources or tips.
Recommended Articles Related to Facebook Advertising