Events are an integral part of an organization's brand-building efforts. Not only do they get the word out about your product or service, but they also provide a platform for many to learn, interact, and grow. The best way to market your upcoming event is to leverage social media platforms and implement strategies that'll help you get better results.  
Let's look at seven tips that will help you boost event attendance, create a buzz around your event, and reach your target audience.  
Leverage the Power of Facebook Events
Although many experts believe that Facebook's reach is dead, it is not true. Event creation on Facebook has only increased over the years, and it has been one of the biggest strengths for all organizers in grabbing attention.  
On Facebook, organizers can provide detailed information about upcoming events and share the event everywhere: on related groups, to people, to pages, and many more. Facebook also allows organizers to re-target viewers of the event page, thus providing opportunities to boost attendance.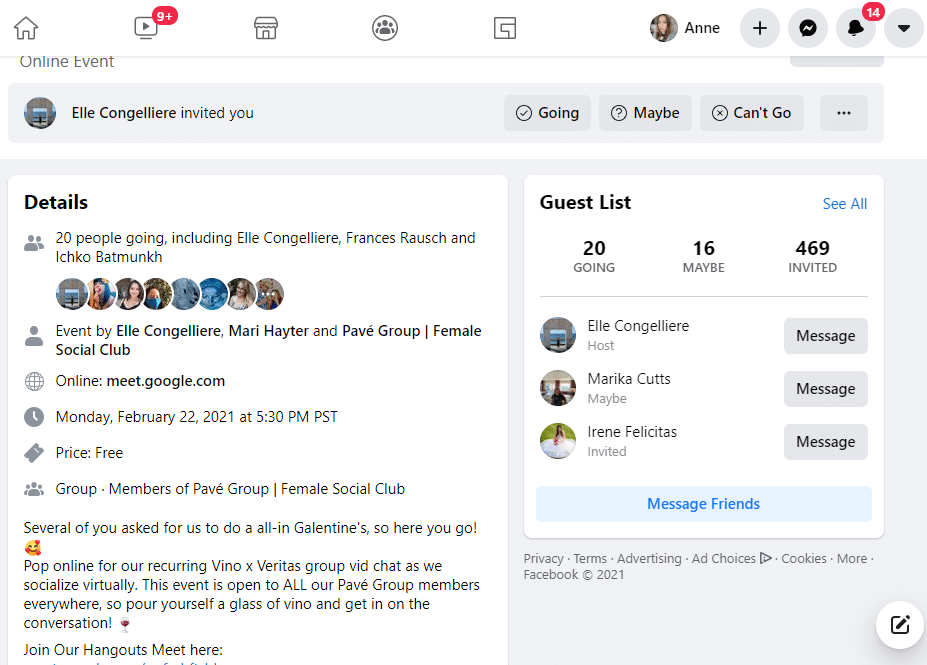 Events created on Facebook provide organizers with visibility and allow interested attendees to register on the go with a few clicks. 
Advertise the Event through Organic Posts
If you are looking to leverage social media to increase event attendance, then you must advertise your event regularly. You should publish content about your event a month prior. This way, you give enough time for your posts to perform and reach a larger audience.  Don't forget to share your content on all of your social media platforms. Don't limit your efforts to only one!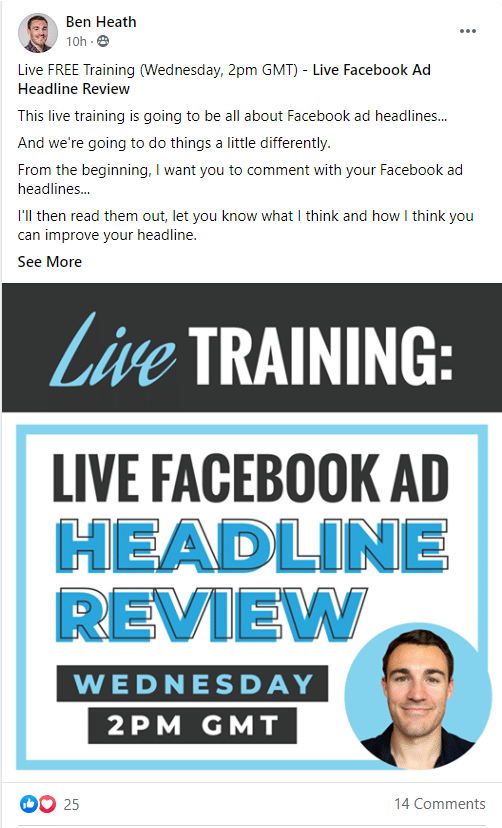 Also, focus on the quality of your post more than the quantity. Don't create a post with uninteresting content. Rather, create a post highlighting the behind-the-scenes efforts, show them the fun they can have during the event, intrigue them with the learnings they can have, and many more.  
Of course, monitor your posts regularly, and if you see any of your them performing well, then strategize your upcoming marketing moves.  
Use Hashtags for Organic Posts
When you're promoting your events through organic posts, use hashtags, which are are powerful tools featured on many social media platforms, including Twitter and Instagram. They work best when you pick up the branded hashtags for your event promotion. For hashtags to work, you must regularly post on these social platforms to get the desired result. Start posting a month prior from the event, use the related hashtags, and let the content take its flow. Use more hashtags related to your event and topic, so it reaches the target audience.  
Always Start Early
It is unrealistic to expect attendees if you promote your event on social media platforms seven days prior. For your posts to perform well on social media, allow them ample time to reach your target audience. Also, choose a virtual event platform that has all the capabilities to host the event in a successful manner.  
When you promote your event, start with a teaser. Show a glimpse of what is going to happen on the event date. After this, keep posting more engaging content around the event that keeps viewers engaged and intrigues them enough to register.  Also, promote your post on multiple social media platforms and take time to review performance.  
Schedule Posts Ahead of Time
It is easy for a few tasks to fall between the cracks when dealing with event promotion. And that is really not a good idea when you are aggressively talking about your event on social media platforms. The times you publish content depends on when your target audience is active, and if you miss publishing content on time, then you miss a few eyeballs. To avoid such unwanted situations, it is best to schedule your content using a social media scheduler. You can upload images and videos, provide hashtags, and schedule the content at once. This practice saves you time and doesn't let important tasks take a back seat.  
Run Ad Campaigns
If you want people to view your posts, consider running paid campaigns. Paid campaigns will always give you more traction over organic posts, but you mustn't start promoting your event with paid campaigns. Start with organic approaches and slowly move over to paid campaigns. This will create a subsequent event profile on your social media page and let the attendees get a better vision of the event and register.  
Facebook ads and Instagram ads are the top contenders for many organizations looking to gain visibility. There are many types of paid campaigns that you can run on Facebook and Instagram depending on your stage of promotion.  
Keep track of your campaigns and look at the results closely. Give them a few days to perform, but if you don't see any noticeable value from the campaign, then tweak your strategy and start afresh.  
Increase Word-of-Mouth
There is nothing more sustainable and valuable than word-of-mouth marketing. Irrespective of the product, service, or event, marketing works best when the product or service is referred to by someone.  So how can you increase word-of-mouth on social media platforms? 
You can create exciting contests where the viewers have to tag other people to claim the prize or where interested attendees can get a discount if they refer one or two more people. This practice will increase word-of-mouth and also help you get new followers, increase engagement, create a hype, and increase event registration.  You can host the contest on any one platform, but you must promote the campaign on all social media channels to reach a larger audience.  
Takeaways
Social media marketing is an effective method to boosting event attendance. To not leverage social media platforms is a disadvantage as an event organizer. If you want to reach your target audience and improve brand visibility, then social media is your best asset.