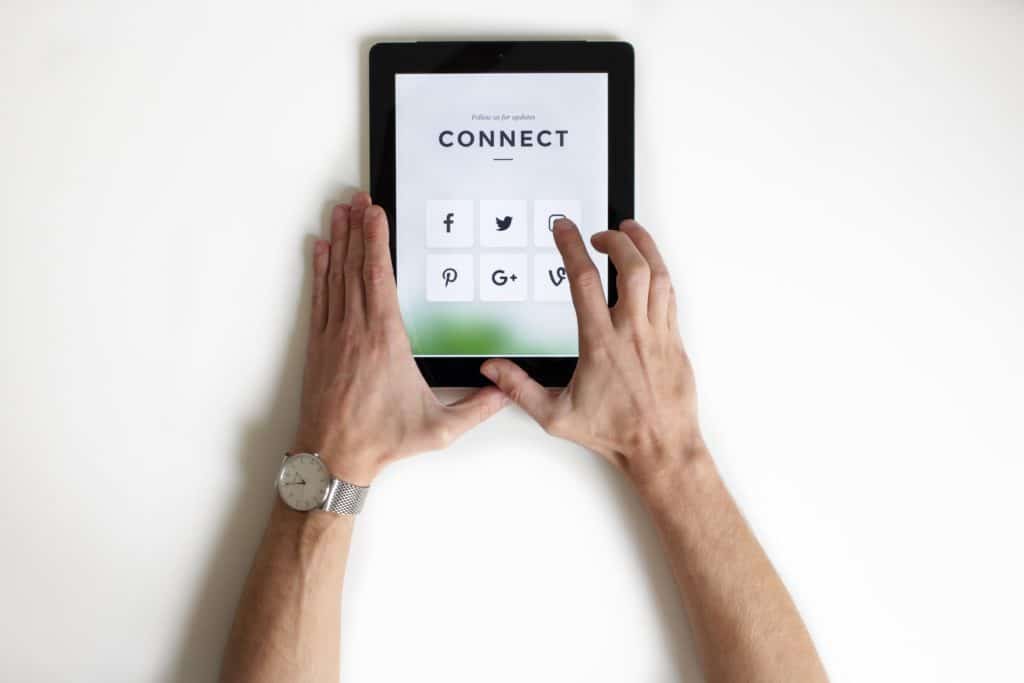 With so much focus on platforms like Facebook, Instagram, and Snapchat, it's easy to overlook the updates of other social media sites. Pinterest, for instance, introduced a variety of updates for its Ads Manager in 2018. If you missed them when they first rolled out, here's a look at changes to Pinterest's Ad Manager last year.
September 2018
Back in September, Pinterest updated campaign creation features to help you save time and money. Those features included
A pause campaign button. This allows you to review promoted Pins before posting them live.
Multiple Pin selection. After searching for the Pins you want to promote, you can select multiple Pins at once.
Pin creation within Ads Manager. You can now stay within Ads Manager, with all its campaign features at your fingertips, while also creating new Pins.
Duplicate existing ads.This lets you recreate campaigns and ad groups that are performing optimally.
Export CSV option. You can now export audience insights reports as a spreadsheet.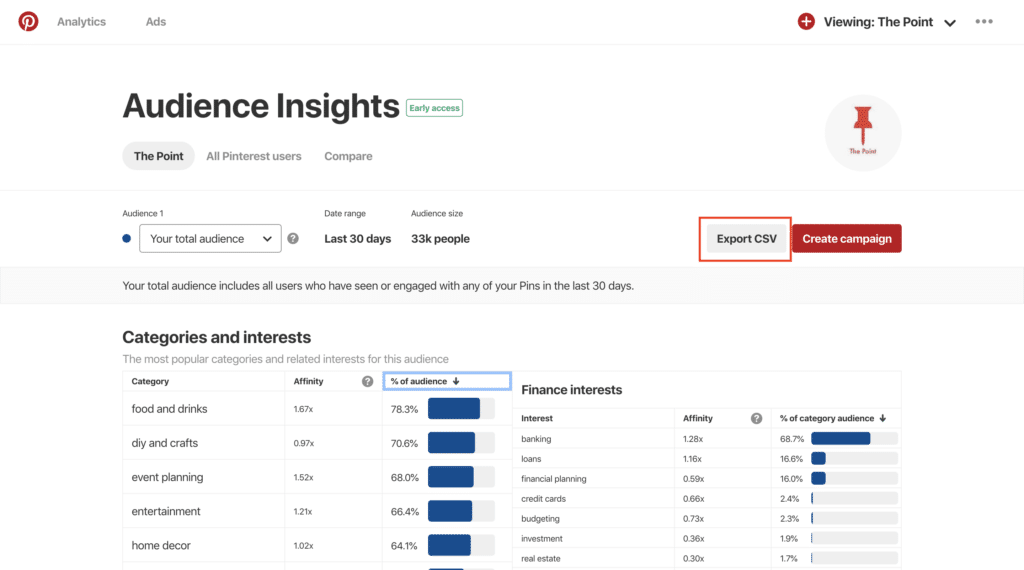 October 2018
Pinterest introduced new filter performance data for Ads Manager in October. The new filters allow you to choose multiple criteria at once (as opposed to switching between screens) and to choose an objective, status, and conversion settings simultaneously. The data is also featured on a more dynamic graph, letting you select or search for specific campaigns, ad groups, and ads. Your choices are shown on the graph immediately.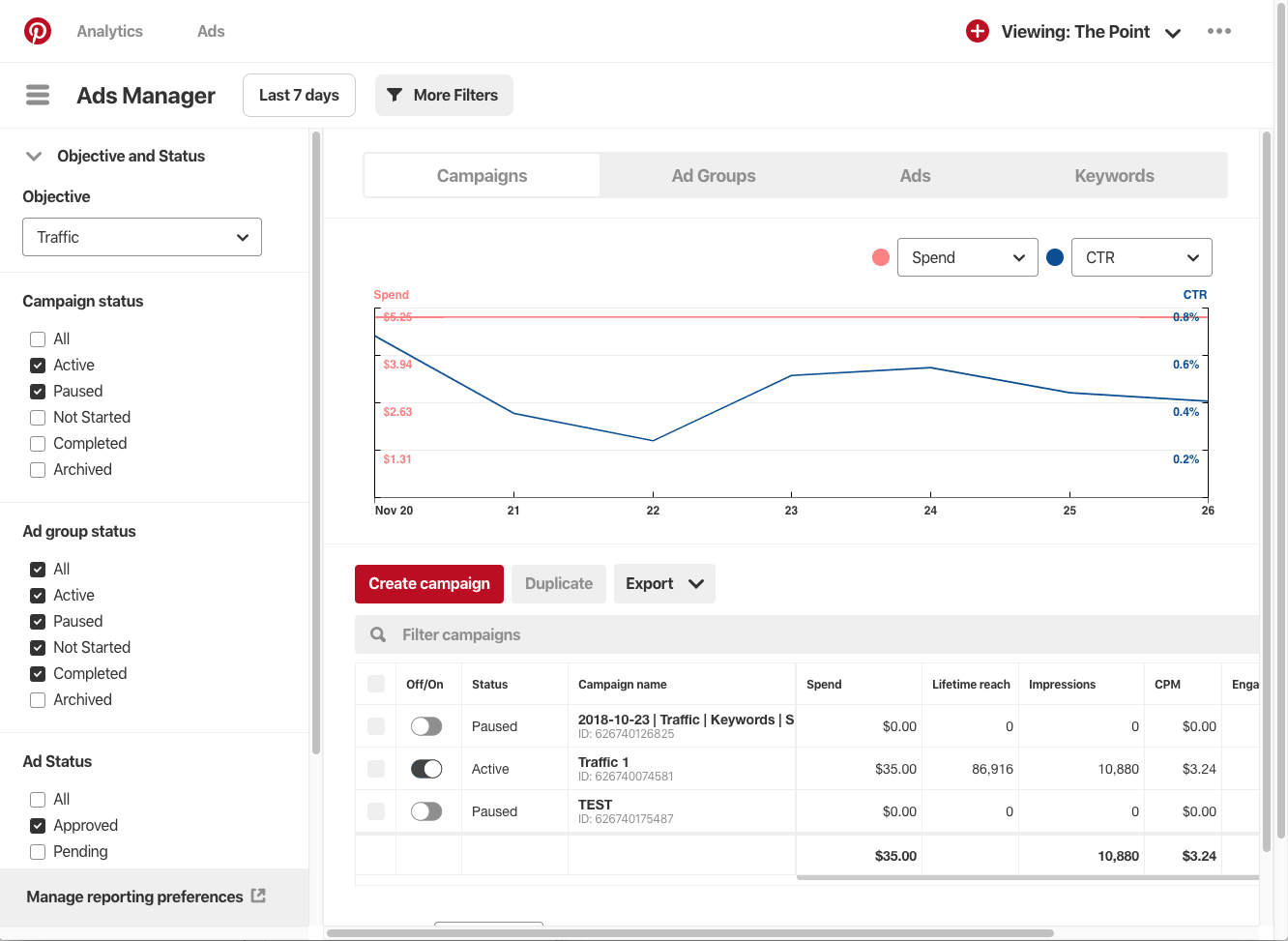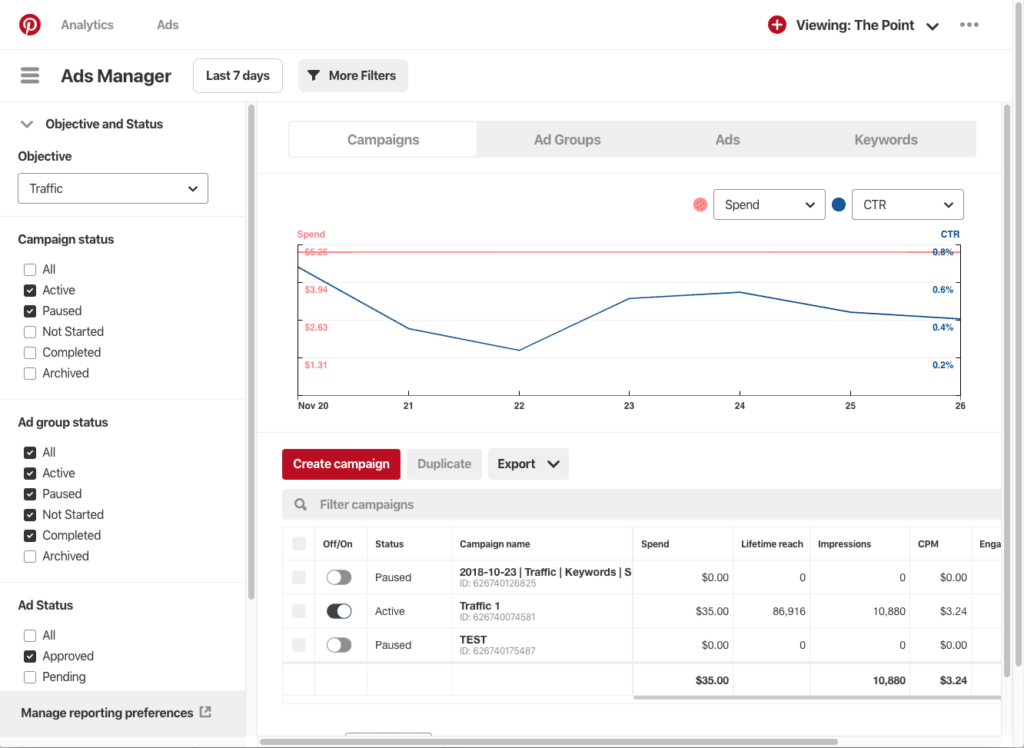 November 2018
The biggest Ads Manager updates came in November. They included a customizable reporting view and access to engaged audience insights.
The customizable reporting view allows you to easily change your reporting view without leaving the page. It also has a drag-and-drop capability to help you reorder your data. You can save and return to your custom reporting view, so you never lose track of your metrics.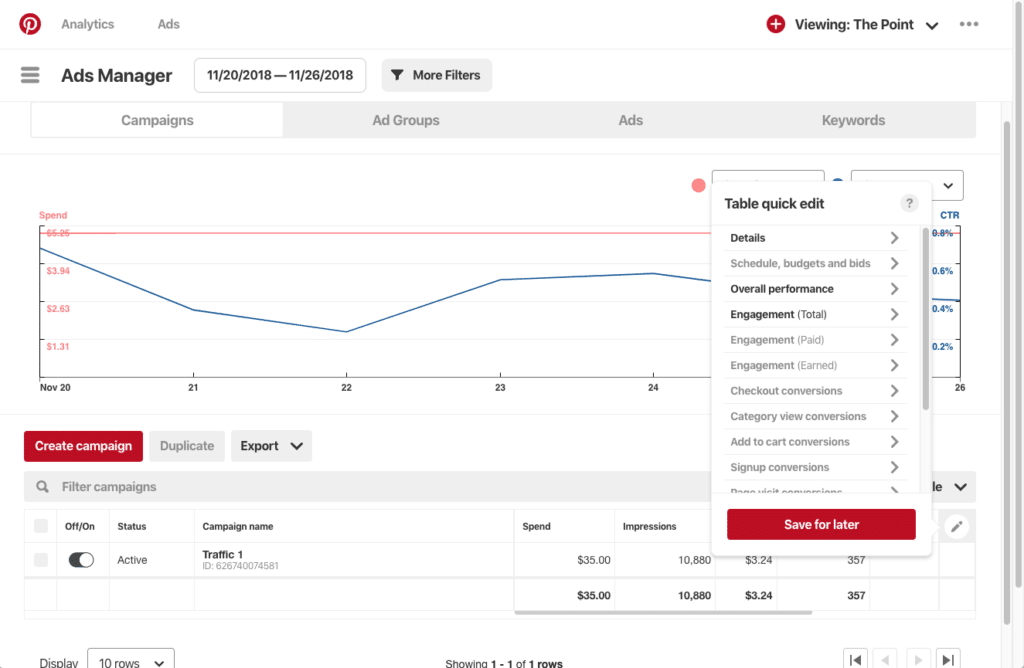 The new audience insights view provides more in-depth information about the users who are engaging with your Pins. You have access to information about your audience's demographics and interests. To view these insights, log in to your Pinterest business account, navigate to the Audience insights page in Pinterest Analytics, and select "Your engaged audience" from the "Audience 1" dropdown.
January 2019
We're still early into the new year and already Pinterest has introduced many updates to Ads Manager. For example, the bulk editor is now easier to use, with new features like customizable views, saved templates, a glossary of terms and definitions, and easier formats. You can also now copy campaigns and ad groups into new campaigns with a different objective, as well as customize start and end times for ad groups.
Additionally, Pinterest introduced pre-populated details and campaign and ad group search. With pre-populated details, Pinterest automatically generates campaign and ad group information based on your existing behaviors to save you time. The campaign and ad group search lets you easily locate existing campaigns or ad groups without scrolling through a long list.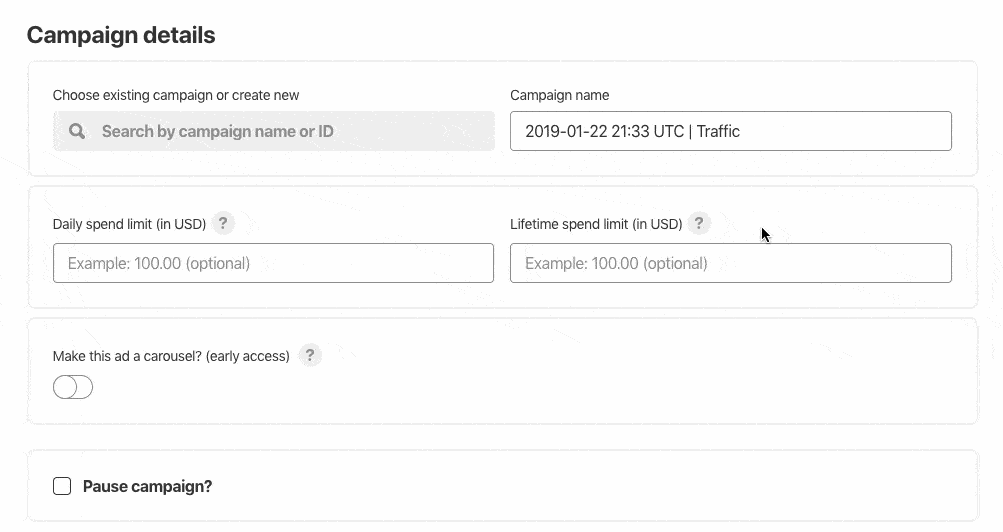 Although its list of 2018 advertising updates isn't as long as Facebook's, Pinterest made impactful changes to set you up for success in 2019. It's time to Pin 2019 as your year!
Written by Anna Hubbel, writer at AdvertiseMint, Facebook advertising agency reviews
Comments
comments