March 29, 2019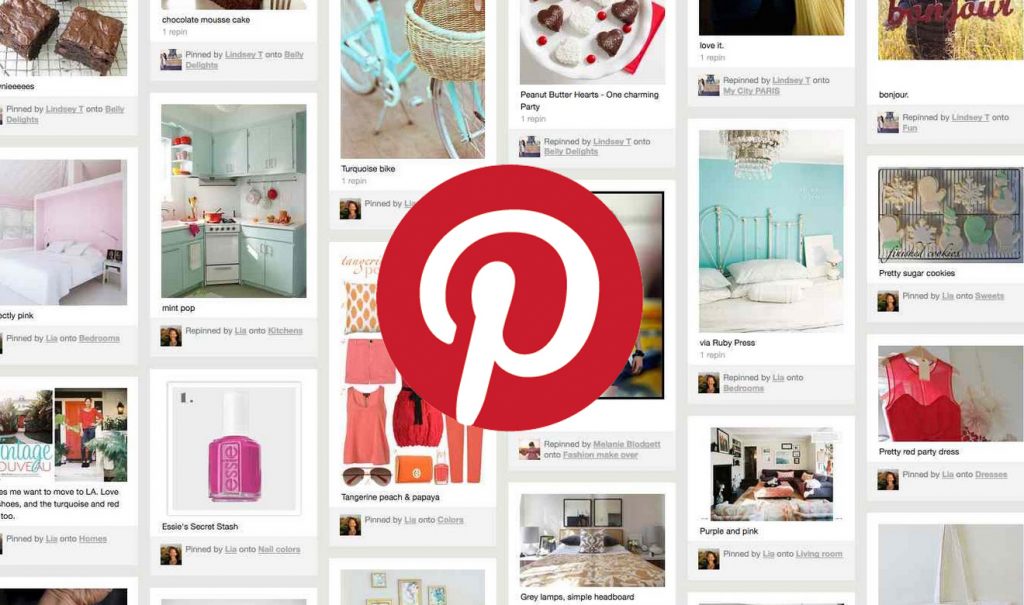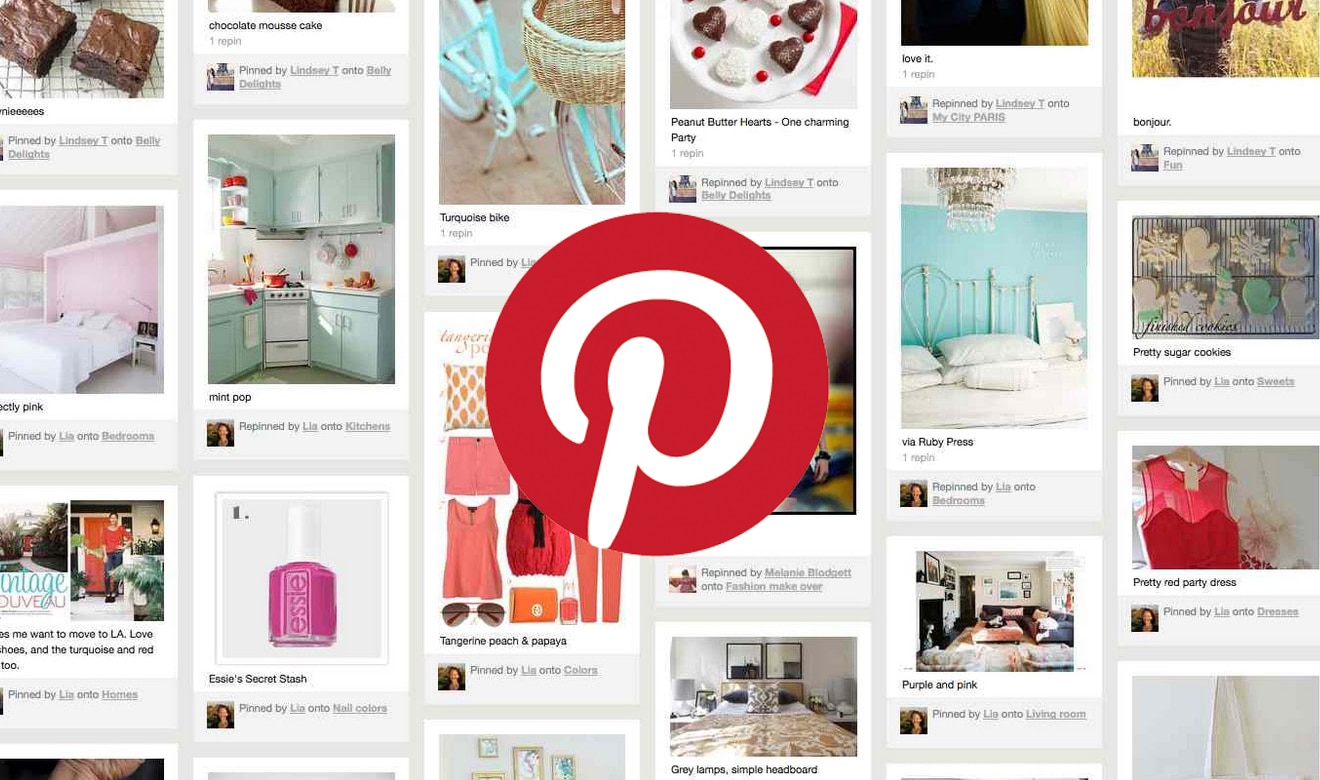 Pinterest is currently one of the internet's most powerful marketing tools, and it's a great resource to attract potential customers to your website. As a primarily visual platform, the image you use is important in getting clicks. Here are a few ways to make your Pinterest images stand out.
1. Make Text Legible with a High-Contrast Background
How you write your image descriptions and alt-text is important for SEO. But, the text you use on the image itself is what will make someone either pin your post or keep scrolling. Use text that's attractive and easy to read to help viewers get a quick understanding of your content. Large text in a bold and clear font draws attention. Keep your captions from getting lost by using contrasting design techniques like banners and color blocking.
2. Use Vertical Images
Every social website works best with certain image dimensions, and Pinterest favors long vertical images over horizontal or square ones. They take up more real estate on the user's feed, and bigger is better when it comes to visual platforms.
3. Get Creative with Colors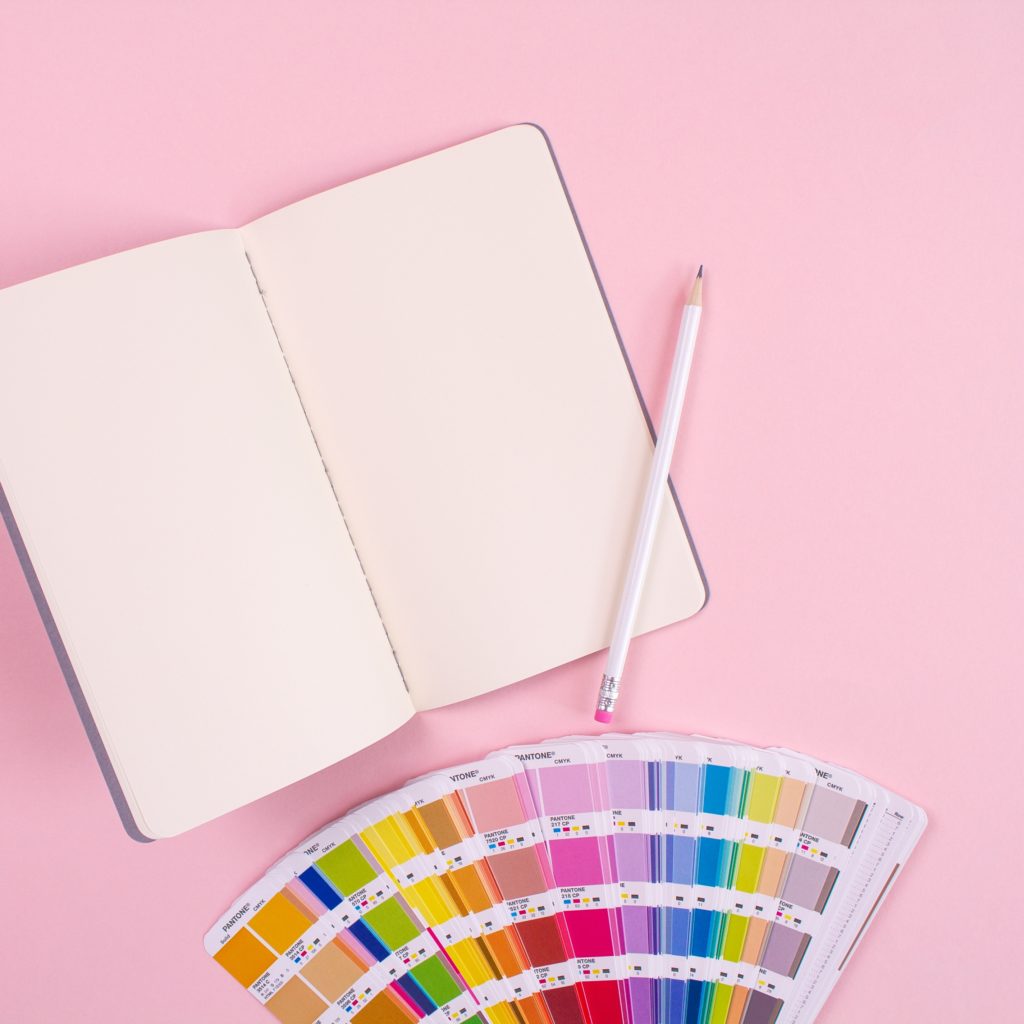 Pinterest is one site where a minimalist approach can be easily overshadowed. Loud and bright is the way to go, with warm colors, like coral and yellow, dominating over more subdued tones, like gray or navy. Pinterest's user base is primarily comprised of women, so it helps to keep this in mind when you're selecting color palettes. Additionally, don't be afraid to use clashing colors. This site is all about being the first to grab someone's attention, so get creative with your color combinations.
4. Stick to a Cohesive Theme
Although the best way to see what works on Pinterest is to try different designs and styles, all of your pins should follow consistent branding. This will help you increase brand awareness and maintain a fluid look and feel on your boards.
5. Don't Mimic Your Competition
It can be tempting to use similar pins as a template for your own, but standing apart from the rest is the best way to attract users to your content. Take a look at what people in your niche are posting, and try to create pins with different features. If everyone is using script text, try block letters or a bold serif. If your search populates a feed full of cool and dark images, keep yours light and bright. You don't want your pins to get lost in a sea of similar posts.
6. Follow Pinterest Trends
One way to increase exposure for your brand is to capitalize on some of the season's biggest Pinterest trends. Each season and each holiday has its own trending topic that users are voraciously searching for.
Memorial Day: March through May
Memorial Day is one of the country's most celebrated weekend holidays, and it's the best time to highlight anything related to barbecues, camping, or family getaways. Patriotic themes are also a hot search topic, so make the most out of this holiday with anything red, white and blue.

Because Memorial Day kicks off the summer season, use bright colors and punchy phrases to make your pins pop. Remember that your content should be respectful (the holiday exists to honor fallen US army members, after all) yet fun and family-oriented. Honor, unity, and gratitude are central themes you can use.

Graduations: March through May
Searches skyrocket for anything soon-to-be graduates would need before starting the next chapter of their lives. This includes everything from portable refrigerators and non-perishable foods to dorm-friendly bedding. Invitation templates, photo-related gifts, and other mementos also gain more traction in the spring.

For your content, pursue the theme of pride, using bold, stately fonts and high-contrast colors. If you're sharing curated content or a timely blog post, focus on anything related to preparing for the future.
Fourth of July: April through July
March through July are the best months to post patriotic content on Pinterest. Independence Day-themed outfits, decorations, potluck dishes, and even makeup tips receive a considerable amount of attention on the platform.

To make your photos pop, incorporate fireworks, backyard barbecues, and lots of American flag prints. Tie in anything related to outdoor activities or patriotism, and you'll have the perfect Fourth of July pin to add to your Pinterest boards. Similar to Memorial Day, you can't go wrong by tying in national colors with sans serif fonts.

Summer: March through July
Whether you're celebrating a break from school or enjoying the sunshine at the beach, summer is a hot topic that everyone can get on board with. Travel inspiration, warm weather activities, clothing, seasonal hair and makeup trends, and fresh meal ideas all perform well during this time of year.

Grab the attention of your target users by using bright colors, script-like fonts, saturated backgrounds, and summer backdrops in your cover photos. Coastlines, picnic tables, and colorful beach umbrellas are all fun ways to tie your product or post in with the summertime theme.
The Great Outdoors
April is when most of the country starts to warm up, so it's a great time to post about anything from outdoor patio furniture to in-ground swimming pools. Users are searching for garden inspiration, picnic ideas, and unique ways to cool down as temperatures rise.

If you want to take advantage of a 700 percent increase in year-over-year (YoY) search frequency, tie a rustic barn theme into your content. Searches related to chicken coops, barn-facade homes, and edible gardening have skyrocketed this year. Increase brand visibility by telling your audience how to optimize garden space for easy-to-grow herbs or how to build a DIY-reclaimed wood pub table.

Fresh Fruits and Vegetables
Pinterest users are currently loving recipes that feature fresh produce. Grab their attention with bright, summery colors and helpful tips on how to use whole foods for entertaining, decor, and meal prep. Smoothies, homemade ice cream, and barbecue foil wraps are a few season-friendly ways to incorporate fresh fruits and veggies.

Road Trips and Minimalistic Travel
Minimalism-inspired travel is already a hot topic, even though summer is still on the horizon. Searches for van living and carry-on packing tips reached a YoY increase of 44 percent and 157 percent, respectively. Use the theme of minimalistic travel in your own content by adding a capsule packing list or road trip survival guide to your Pinterest campaign.

Pinterest can be an invaluable asset for increasing website traffic and growth. Creating images that captivate your target audience while clearly conveying your message and branding is the best way to make the most of out this growing and powerful website.
Written by Nicole Frost

Comments
comments