Are you facing Amazon Shipping Delays?
Amazon has a highly efficient delivery system. However, Amazon shipping delays still occur for several reasons. Shipping delays are frustrating for FBA sellers and buyers.
This article will discuss the reasons for Amazon shipping delays and what you can do about them.
Reasons for Amazon Shipping Delays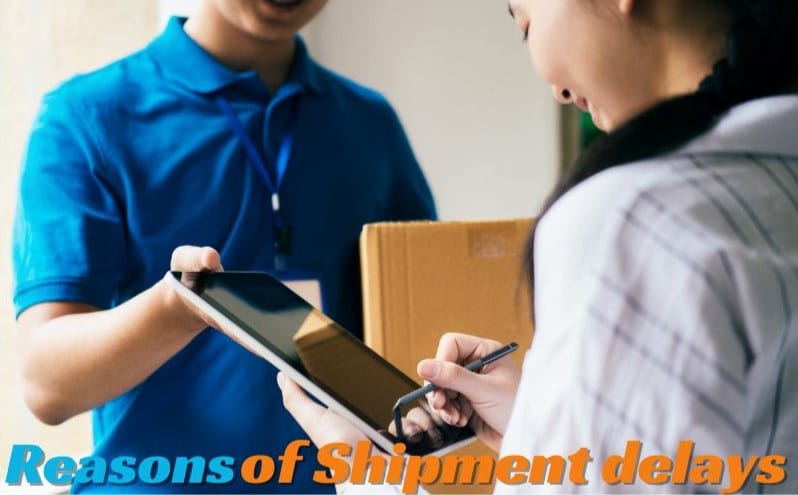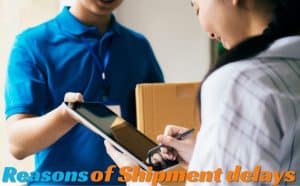 Various factors can cause Amazon shipping delays, and understanding these reasons can help you understand the problem. Here are some common explanations:
High demand: During peak shopping seasons, such as holidays or major sales events like Amazon Prime Day, the volume of orders can overwhelm the shipping infrastructure. This increased demand can lead to delays as carriers struggle to keep up with the surge in packages.
Weather conditions: Adverse weather, including storms, hurricanes, or snowstorms, can disrupt transportation and distribution networks. When weather conditions are severe, it may be unsafe for delivery trucks to operate, resulting in shipping delays.
Carrier issues: Amazon relies on various carriers, such as UPS, FedEx, and the USPS, to handle deliveries. If these carriers encounter operational problems, like staffing shortages or technical issues, it can impact the timely delivery of your package.
Inventory availability: Sometimes, the delay is not in the shipping process but in the availability of the product itself. If an item is out of stock or experiencing inventory issues, it can delay the fulfillment and shipping process.
Address issues: Incorrect or incomplete shipping addresses can lead to delays. Carriers may need to make additional efforts to deliver the package or return it for clarification.
Customs and international shipping: For international orders, customs clearance and international shipping regulations can cause delays. Customs inspections and paperwork can add extra time to the delivery process.
Technological glitches: Occasionally, technical glitches in the Amazon system or at the carrier's end can disrupt order processing and lead to delays. These issues are usually resolved swiftly, but they can impact delivery times temporarily.
What to DO When Your Shipment Is Delayed
Sellers on Amazon can take several steps to resolve shipping delays and provide a better shopping experience for their customers:
Customer notification: As soon as you know of a shipping delay, inform affected customers immediately. Send a polite and informative message through Amazon's messaging system, explaining the delay and providing a new estimated delivery date.
Escalate with Amazon: If the delay is due to an issue with Amazon's logistics or FBA, escalate the matter through Amazon Seller Support to seek a resolution. They may be able to provide assistance or insights into the delay.
Contact the carrier: If you aren't using Amazon FBA, reach out to the shipping carrier to inquire about the delay and request updates. They may be able to provide more information about the status of the shipment and its expected delivery time.
Tracking information: Share any available tracking information with the customer so that they can monitor the progress of their order. This helps manage expectations and provides transparency.
How To Prevent Amazon Shipping Delays
Sellers can take steps to reduce the risk of Amazon shipping delays:
Optimize inventory: Keep sufficient stock levels to meet customer demand. Good inventory management will help you avoid running out of popular items.
Use FBA: Consider using Amazon's Fulfillment by Amazon (FBA) program. FBA handles shipping, reducing delays and ensuring fast, reliable delivery.
Review carrier performance: Regularly assess carrier performance and select reliable shipping partners for timely deliveries.
Fast Handling: Process orders quickly to meet Amazon's shipping timeframes. Same-day or one-day handling can boost your reliability.
Variety of Carriers: Offer various shipping options, including expedited choices. This caters to customers with different needs.
Does Amazon Offer Refunds for Late Delivery?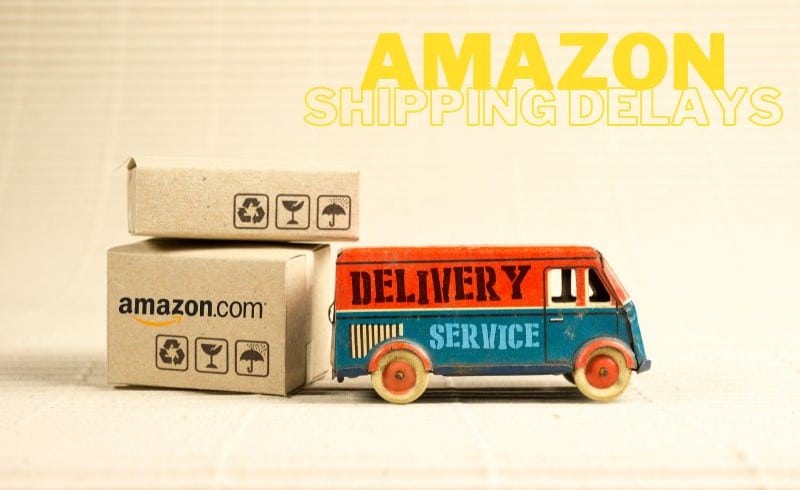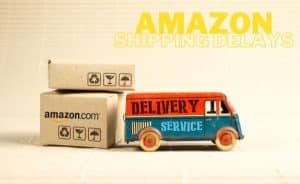 Amazon offers refunds for late deliveries in some cases. Amazon Prime members are eligible for compensation through the Amazon Prime Guaranteed Accelerated Delivery program. Suppose a guaranteed delivery date is not met for a Prime-eligible item. In that case, the customer may be eligible for a refund of any shipping fees associated with the order or, in some cases, a promotional credit.
However, it's important to note that this compensation policy may vary by region and the specific circumstances of the late delivery. Customers should contact Amazon's customer service to report a late delivery and inquire about any compensation they may be entitled to. Amazon's customer service team can provide detailed information on the compensation options available in a particular situation.
Final Thoughts
While Amazon shipping delays can be frustrating, understanding their reasons and proactively managing your orders can make a significant difference. Remember to monitor your inventory, consider Prime options, and contact Amazon's customer support if needed.
Want to give your Amazon business a competitive edge? Get the best Amazon ad agency now!
Frequently Asked Questions
Do delivery delays impact Amazon sellers?
Yes, amazon sellers may experience negative customer reactions and reviews that might cause lower sales, canceled orders, and worse account termination.
What is the average time for Prime Members' delivery date?
It only takes two business days for Amazon Prime members to receive their items.
What is the main business of Amazon?
Retailing will remain the primary source of revenue for Amazon in 2023.
Related Articles:
Handling Amazon Quantity Limits in 2023
Dropshipping on Amazon: How To Get Started
Unleash Your Inner Entrepreneur: Become an Amazon Individual Seller