What is a Core Audience on Facebook?
The concept of a target audience is used frequently and means similar to the term core audience. It is an ad targeting feature that Facebook provides while building out your ad campaign in Facebook Ads Manager and then in the Facebook Auction as you set your bids.
You can make your core audience as big or as little as your heart desires, based on the features available on Facebook. You can pick and choose to create a combination of the following: location, demographics, behavior (in relation to media consumed and other ads that were clicked by the user), interests, and/or connections.
All of the aforementioned is data stored privately by Facebook and taken either from actions taken on the site or through pre-filled data done by the user themselves (for example, writing their gender on their profile or liking a page).
What is the Difference Between a Core, Custom, and Lookalike Audience?
While a core audience allows you to create the features of your target audience, a custom and lookalike audience might function a little differently.
Running an ad utilizing the custom audience feature in Facebook Auctions allows for remarketing to your past customers to whom you have already shared a relationship. Whether it is targeting everyone who has reached your site or is on your email list, past interest is the main criteria you are focusing on for this ad campaign. It is a great way to turn your conversions into tangible profits.
Meanwhile, a lookalike audience is bound by the parameters of their connections. You pick those who already exist in your actual audience and then Facebook takes it from there.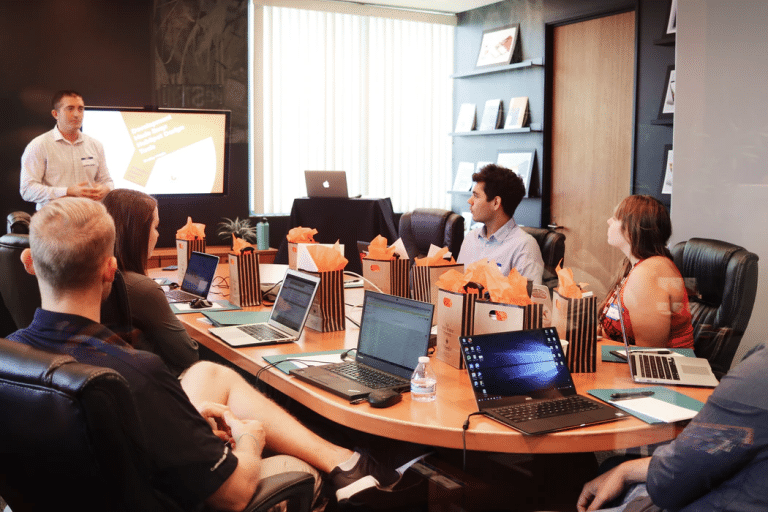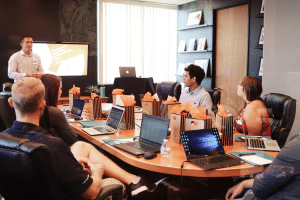 Campaign Creators/ Unsplash
How do I Choose My Core Audience?
Facebook recommends starting with Facebook Insights to figure out who you should be including in your core audience. With Facebook Insights for your page, you can see who is in your actual audience before your ad campaign even runs.
What kind of qualities do the people who engage and interact with your non-paid content share? Who has organically reached your site and how? The people who reached you without any ad spending on your part most likely really resonate with your brand and content strategy— a sign that you have been doing something right with them. Do you want to reach more like them or do you want to expand who you are trying to appeal to?
Significance of Core Audience
Data-Rich Ecosystem
Facebook possesses a vast reservoir of user data, encompassing demographics, interests, behaviors, and connections. This wealth of information empowers you to craft highly specific core audience segments that align with your campaign objectives.
Laser-Focused Targeting
Core audiences allow you to cut through the noise and direct your message to the exact individuals who matter most.
Facebook's advanced targeting options enable you to select criteria such as age, gender, location, interests, behaviors, and even life events, ensuring your content reaches those with the highest potential for engagement.
Efficiency and Cost-Effectiveness
With core audiences, your ad budget is allocated efficiently. Rather than indiscriminately broadcasting your message, you are investing in reaching individuals who are most likely to respond positively.
This strategic approach optimizes your budget and enhances your return on investment.
Enhanced Relevance
Facebook core audiences enable tailored messaging that speaks directly to the preferences and needs of specific segments.
When your content resonates on a personal level, it captures attention, encourages interaction, and fosters loyalty between your brand and your audience.
Remarketing Potential
Core audiences on Facebook can be leveraged for powerful remarketing campaigns. By retargeting individuals who have already engaged with your brand, you can reignite their interest and guide them further down the conversion funnel.
Lookalike Audiences
Building upon core audiences, Facebook's "Lookalike Audiences" feature enables you to expand your reach while maintaining relevance.
The platform identifies individuals who share traits with your existing core audience, introducing your brand to a new yet highly relevant set of potential customers.
Diverse Ad Formats
From images and videos to carousels and stories, Facebook offers diverse ad formats to engage your core audience effectively. You can tailor your ad content to the preferences and behaviors of your chosen segments, increasing the likelihood of meaningful interactions.
Real-Time Analytics
Facebook provides robust analytics that allow you to monitor the performance of your core audience campaigns.
This data-driven insight enables you to make informed decisions, refine your targeting strategies, and continually optimize your campaigns for better results.
Types of Core Audiences
1. Demographic Core Audiences
Demographic core audiences are based on essential characteristics of individuals, providing a foundational understanding of your target audience. These characteristics include:
2. Psychographic Core Audiences
Psychographic core audiences delve into the deeper motivations, interests, and personality traits that influence consumer behavior. These insights enable you to connect with users on a more personal level:
Interests:

Targeting users based on their hobbies, passions, and activities to resonate with their preferences.

Lifestyle:

Reaching individuals with specific lifestyles, values, and attitudes to align your message with their worldview.

Personality Traits:

Target users with particular personality traits, such as introversion or extroversion, for more relevant interactions.

Values and Beliefs:

Delivering content that speaks to users' core values and beliefs to foster a sense of connection.
3. Behavioral Core Audiences
Behavioral core audiences are shaped by users' past actions and online behaviors, providing insights into their engagement and intent:
Purchase Behavior:

Targeting users based on their past purchasing history or intent to buy specific products or services.

Device Usage:

Reaching users based on the devices they use allows you to optimize content for their preferred platforms.

Online Activities:

Targeting individuals who have engaged with specific types of content, websites, or apps to align with their interests.

Engagement:

Reaching users who have interacted with your brand on Facebook, your website, or other online channels, indicating their level of interest.
Conclusion
Core audiences are an essential part of any successful business. By understanding your core audiences, you can create content and marketing campaigns that are specifically targeted to them. This will help you to reach more of your target audience and to convert more leads into customers.
FAQs
What is a Facebook core audience?
Facebook Core Audience is a precisely defined group of users who share specific characteristics, interests, or behaviors.
How do I create a Facebook core audience?
You can create a core Facebook audience using the Facebook Audience Insights tool. This tool allows you to target your ads to audience based on their demographics, interests, and behavior.
What types of criteria can I use to build a Facebook Core Audience?
You can use a range of criteria to build your Core Audience, including demographics like gender, age, and location, interests such as hobbies or pages liked, behaviors like purchase history or online interactions, and even lookalike audiences based on your existing customer data.
How does using a Core Audience on Facebook improve my ad campaign's performance?
Utilizing a Core Audience ensures that your ads are shown to a highly relevant group of people who are more likely to engage and convert. By tailoring your message to their interests and behaviors, you increase the chances of capturing their attention and achieving your campaign objectives.
Can I measure the effectiveness of my Facebook Core Audience?
Yes, Facebook provides robust analytics and insights that allow you to monitor the performance of your Core Audience campaigns. You can measure metrics such as engagement levels, click-through rates, and conversions to measure the impact and make informed adjustments to your targeting strategy.