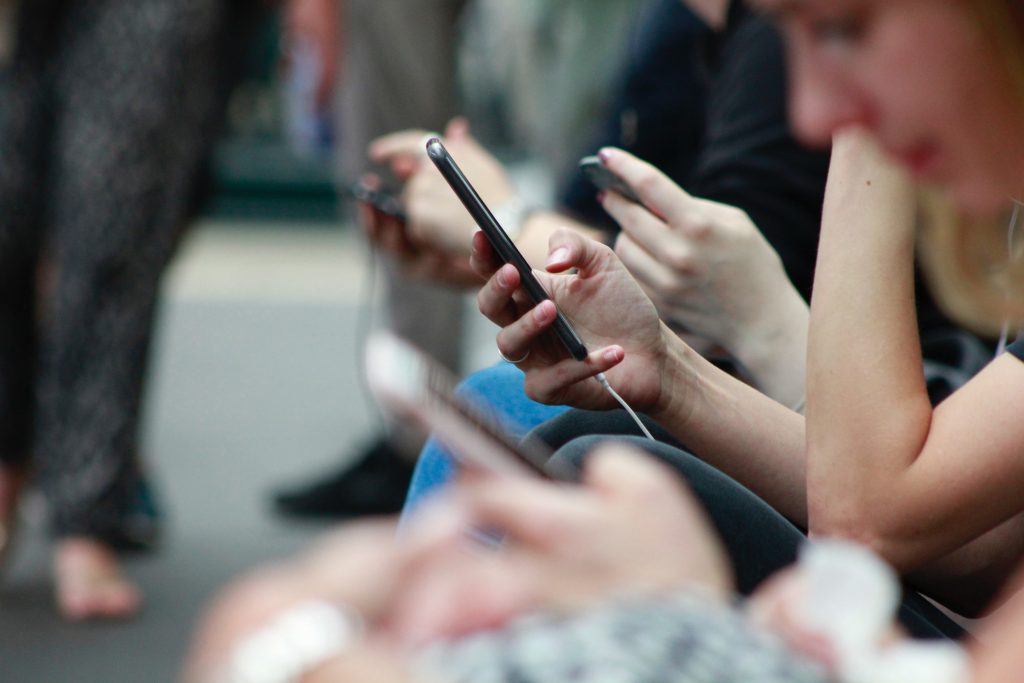 COVID-19 prompted major changes in the lives of Americans, many of whom are now working remotely and staying at home as much as possible while recreational areas, shops, restaurants, and bars are closed. With more time spent at home, people are flocking to social media apps for entertainment.

Facebook's findings show an increase in social media usage. According to a Facebook Newsroom blog post, the social media company has seen increased usage of messaging tools by more than 50% over the past month. The surge in usage comes from countries hit hardest by the pandemic.

Time spent across Facebook's apps increased by 70% in Italy, where all movements of people have been prohibited. While Instagram and Facebook Live views doubled in a single week, messaging increased more than 50% and group calls increased by more than 1,000% during the past month.

Despite these astronomical numbers, Facebook's business is still adversely affected by the worldwide pandemic. According to the Newsroom post, the social media company has "seen a weakening in…ads business in countries taking aggressive actions to reduce the spread of COVID-19."

Since Facebook doesn't monetize many of its messaging platforms, the networking company doesn't financially benefit from the surge in messaging usage.

Facebook did not disclose how much damage COVID-19 has caused on its ad revenue, but investors will soon find out during the Q2 earnings report coming up sometime between April and June.

How Facebook Protects Businesses and Users
COVID-19 has upended the lives of many, including small business owners with decreased store traffic, local newsrooms with limited budgets, and employees furloughed or laid off due to reductions in the workforce. Facebook created multiple initiatives in an effort to help those negatively affected by the outbreak.
Giving $100 Million in Grants for Small Businesses
Earlier this month, Facebook COO Sheryl Sandberg announced that the social media company is investing $100 million in grants and ad credits for small businesses affected by COVID-19. According to Sandberg, 30,000 businesses within the 30 countries where Facebook operates are eligible.

The grant was created through the company's Facebook Small Business Grants Program. Although the application has not yet been opened, interested business owners can monitor the site for updates or sign up for its newsletter.
Giving $100 Million in Grants for Newsrooms
Small businesses aren't the only ones affected by COVID-19. News organizations, especially local newsrooms, have been hit hard by the outbreak. Facebook is providing $100 million in grants through the Facebook Journalism project.

Specifically, the social media company will invest $25 million in local newsrooms and $75 in news organizations across the globe. So far Facebook has given news organizations across the United States and Canada $5,000 to maintain operations. The Post Courier, Southeast Missourian, and El Paso Matters are among those organizations.
Banning COVID-19 Ads and Content
To protect users from misinformation, Facebook has banned posts and ads with false claims about COVID-19, including conspiracy theories and false claims about cures and preventative methods. Facebook is currently working with third-party fact-checkers to reduce misinformation on its platform. Ads that use COVID-19 to incite fear and urgency for financial gain have also been banned.

Additionally, Facebook banned the sale of high-demand items that are low in supply due to the pandemic. Specifically, hand sanitizers, disinfecting wipes, COVID-19 test kits, and medical face masks are not allowed to appear in ads, commerce listings (Marketplace and Groups), and feed posts. This move is likely a result of the price gouging that runs rampant online.
Creating Educational Pop Ups Across Apps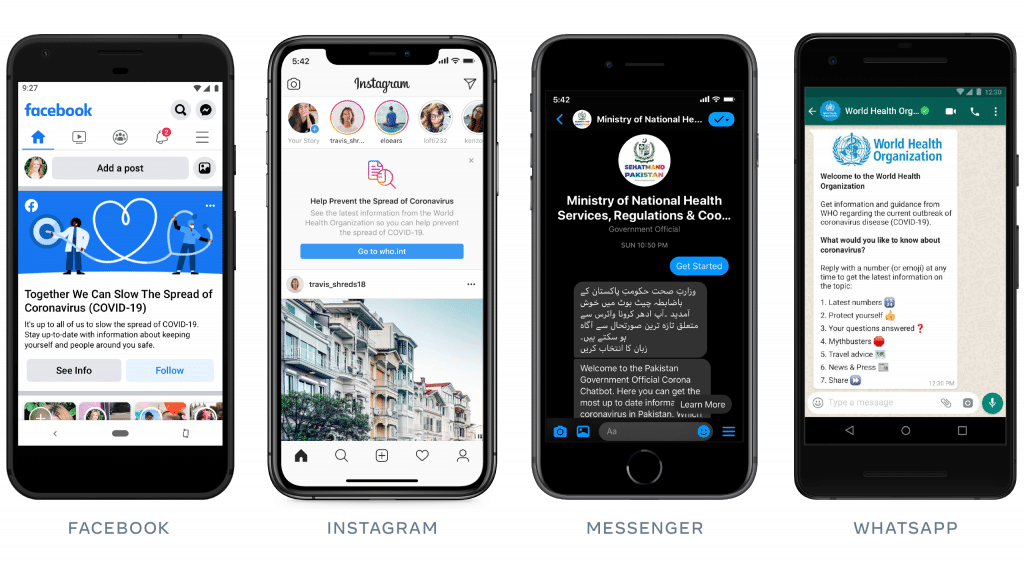 In January, Facebook launched a pop-up that contains reliable information about COVID-19 from sources such as the CDC and WHO. These pop-ups appear on the apps of users in countries hit hard by the pandemic and users who search for COVID-19 information. Facebook also launched the COVID-19 Information Center. Appearing on top of News Feeds, this contains real-time updates about the global pandemic.
Allowing Employees to Work from Home
To protect the health of workers, Facebook ordered its employees to work from home. This includes contract workers, freelancers, and anyone who can complete their jobs remotely.

This move has caused problems with Facebook's ad and content reviews, however. With fewer employees working onsite and increased reliance on technology, the review process is slowing down, causing delays in reviews for ads and commerce listings.

By Anne Felicitas