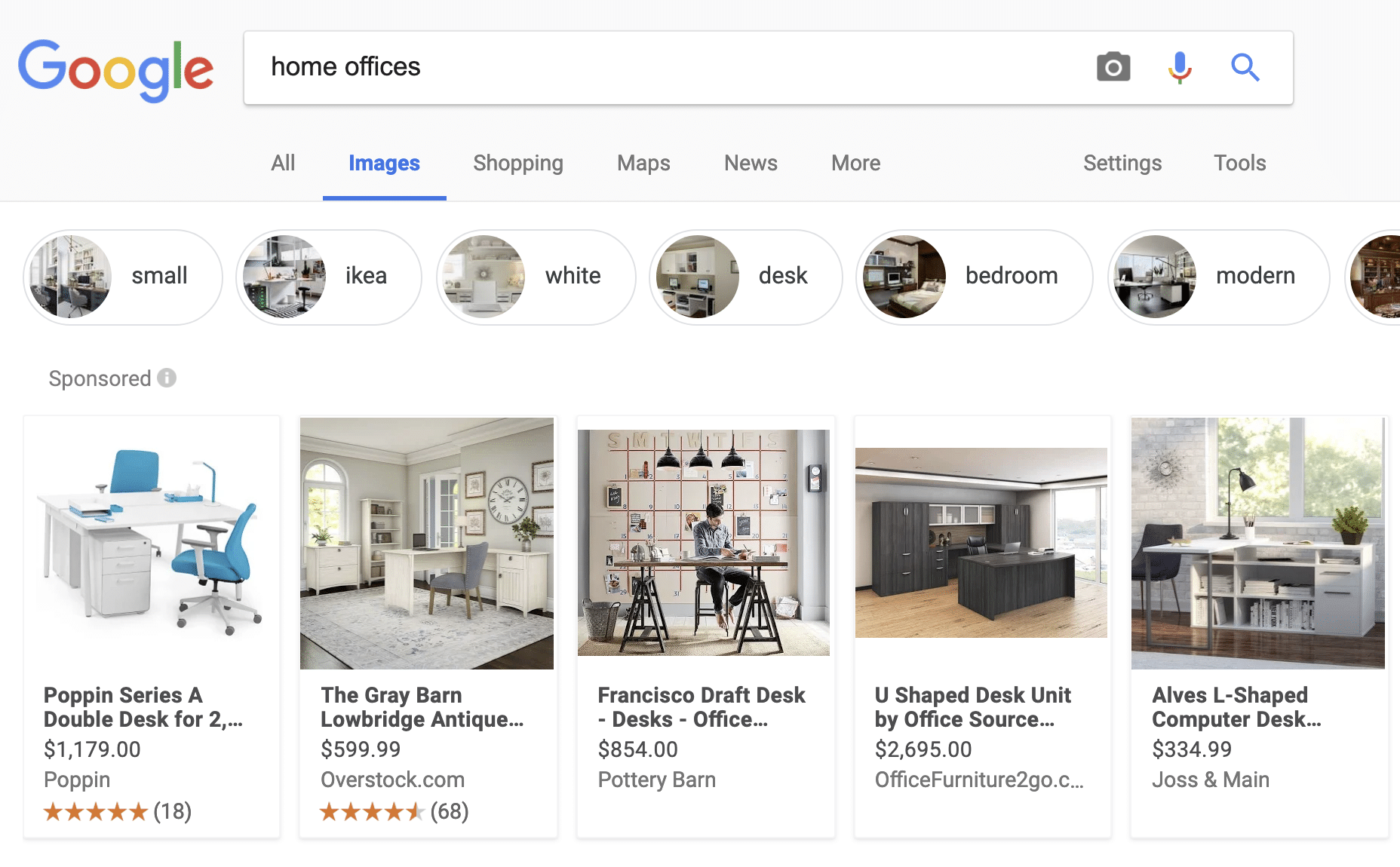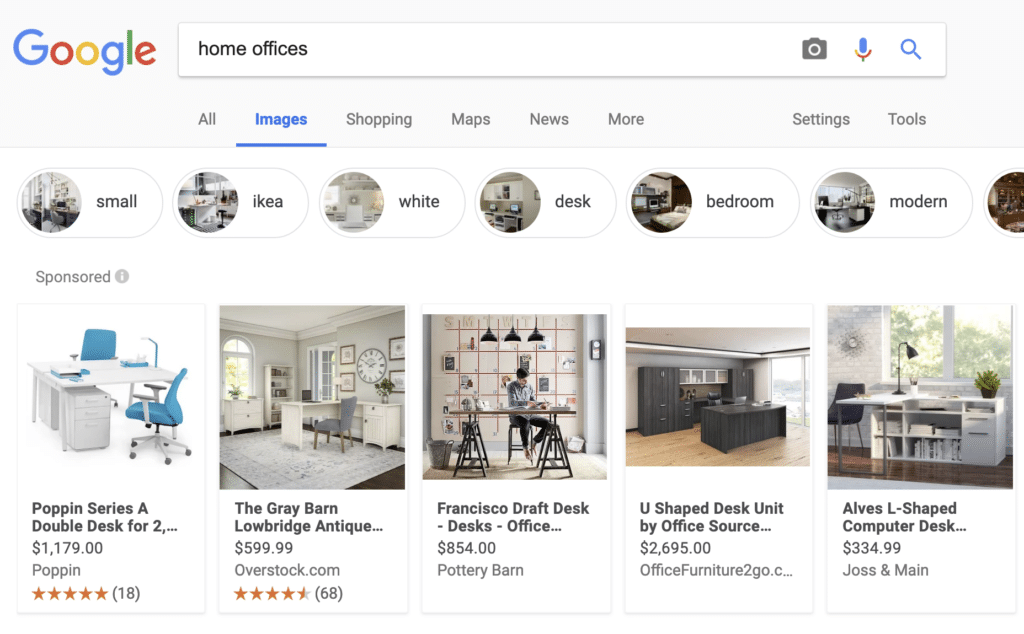 Google is giving advertisers a new way to connect with consumers who are drawn to visuals. Last week, the company announced a new feature called Shoppable Ads on Google Images.
Shoppable Ads on Google Images allows advertisers to highlight multiple products available for sale within a sponsored ad in the search results of Google Images. When shoppers hover their cursors over a sponsored ad with the price tag in Google Images, they will see which items in the image are for sale. Price, brand, and other details will be visible.
Currently, the format is being tested with select retailers whose broad search categories include "home office ideas," "shower tile designs," and "abstract art." Google said the format will be rolled out to more categories across more retailers in the coming months.
"A recent study shows that Google is the first place US shoppers go to discover or find a new brand or product," Google said in its announcement. "But shoppers aren't just doing their searches on Google.com. We've seen that 50 percent of online shoppers said images of the product inspired them to purchase, and increasingly, they're turning to Google Images."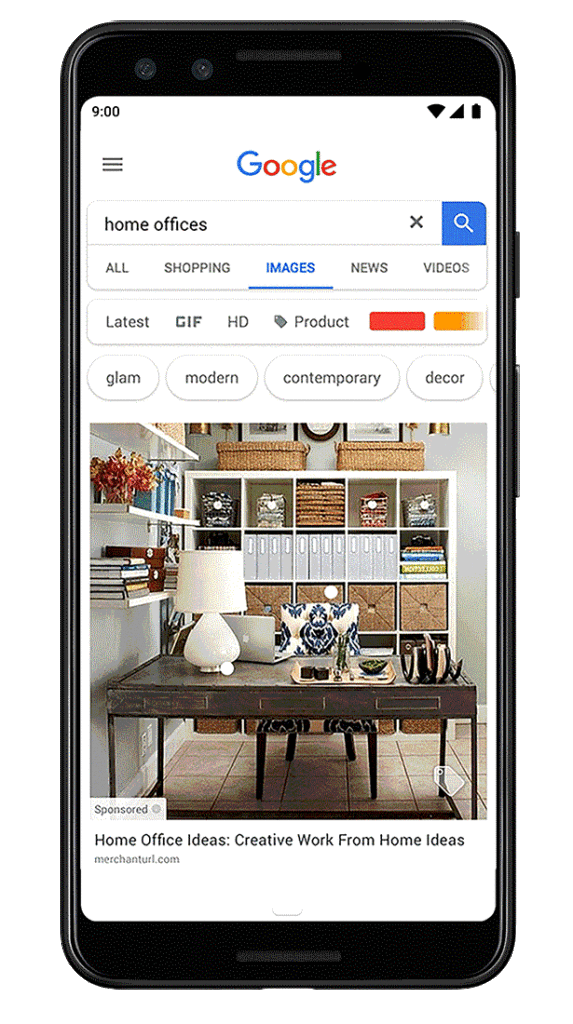 In addition to this new format, Google also announced that it's making Showcase Shopping ads available for Google Images. This format features sponsored ads at the top of search results for "a more inspirational and rich visual experience."
"Today's consumers are interacting with us across a multitude of touchpoints, searching and asking for ideas," said Google in the announcement. "To help inspire them, we're continually thinking of ways to create better shopping experiences. And, we want to continue partnering with retailers like you so we can help consumers in these moments that will drive them to the final purchase."
The ultimate goal with these changes is to make it easier to connect with potential shoppers. Google also revealed that it now allows retailers to supply product data for free that Google will use to show shoppers more product information as they search. In 2018, Google introduced a new version of Shopping Insights to help advertisers better identify popular brands and products, trends, and variations of these insights across US regions.
By Anna Hubbel, writer at AdvertiseMint, Facebook advertising agency reviews