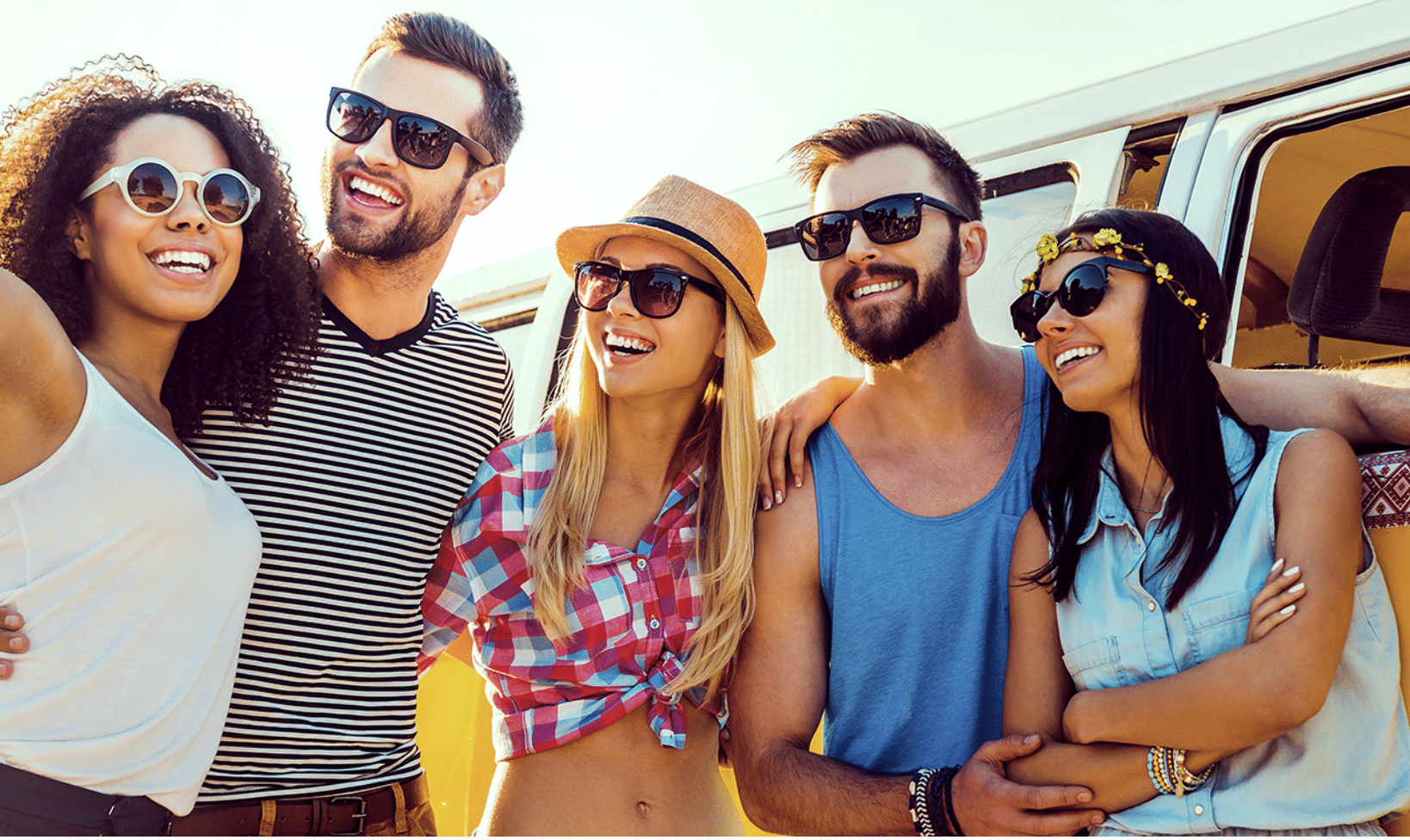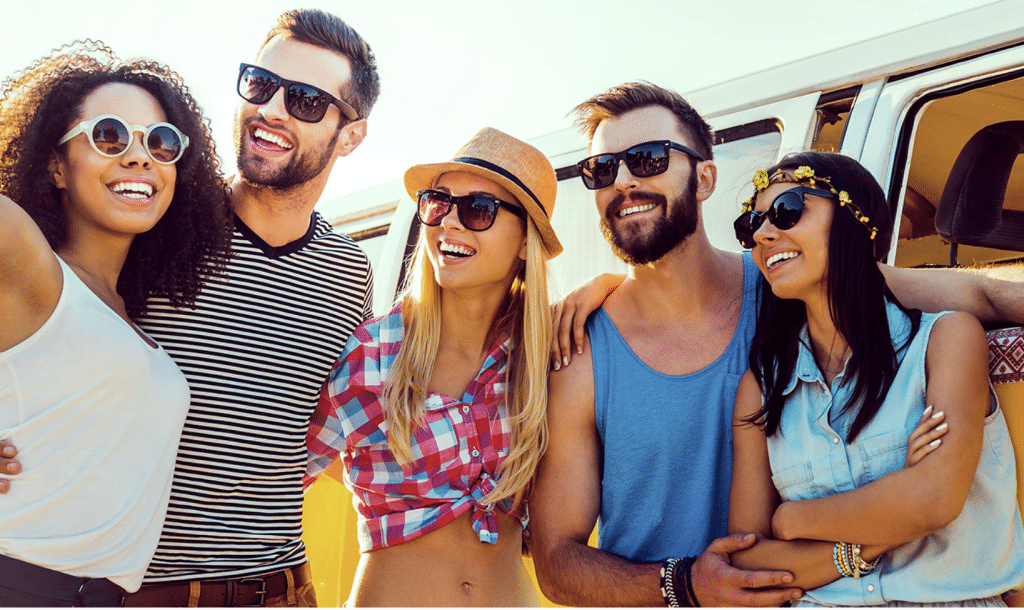 It's all about the "where." In addition to its vertical camera format, Snapchat's niche has been its location-driven advertising features, such as geofilters, Snap Map, and Context Cards. Now, the app has two new location-based targeting features meant to help advertisers reach their Snapchat audience: Location Categories and Radius Targeting.
Location Categories
With Location Categories, advertisers can reach Snapchatters who are in a specific type of location as a way of driving action in the right place at the right time. For example, to reach Snapchatters at colleges or universities, a retailer can use Location Categories to advertise dorm room supplies to that audience. Location Categories can range from beaches to movie theaters to state and city.
This new feature hits audiences at the place and moment they're most likely to be receptive to relevant ad messages. It's also a convenient way to organize audience types as they relate to relevant products or services.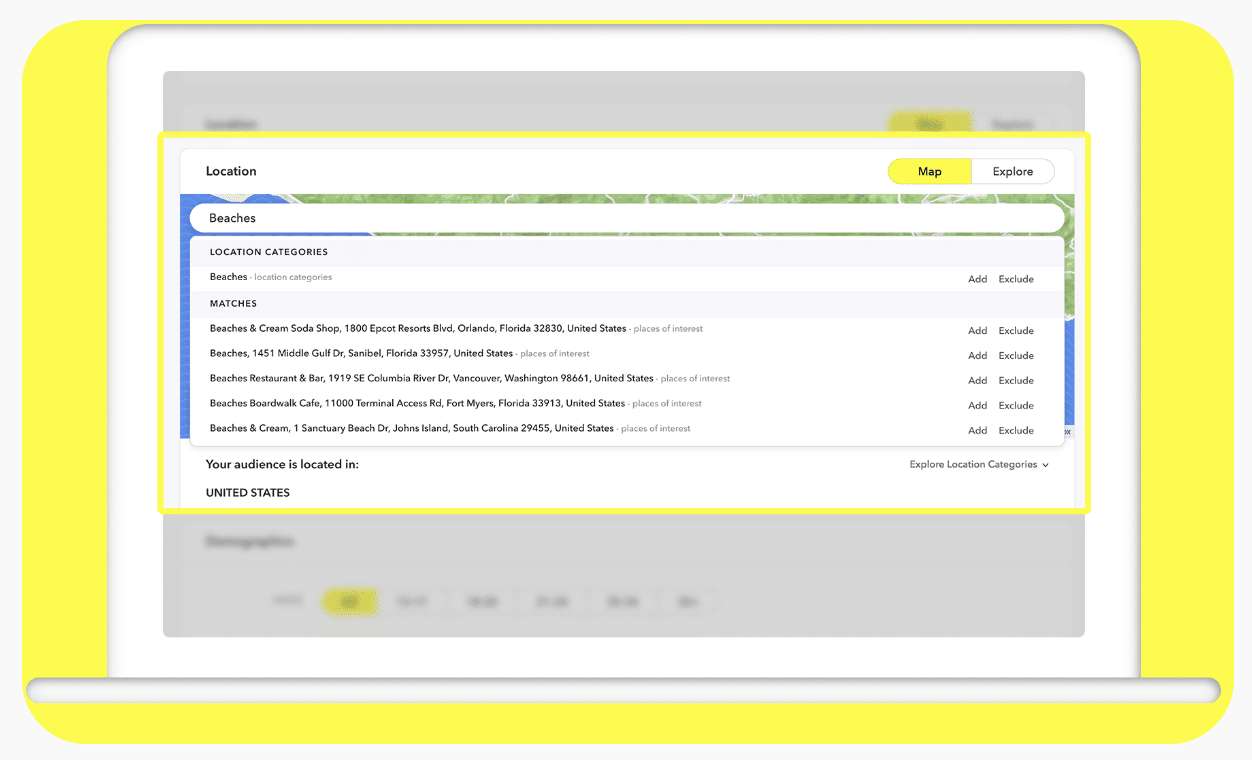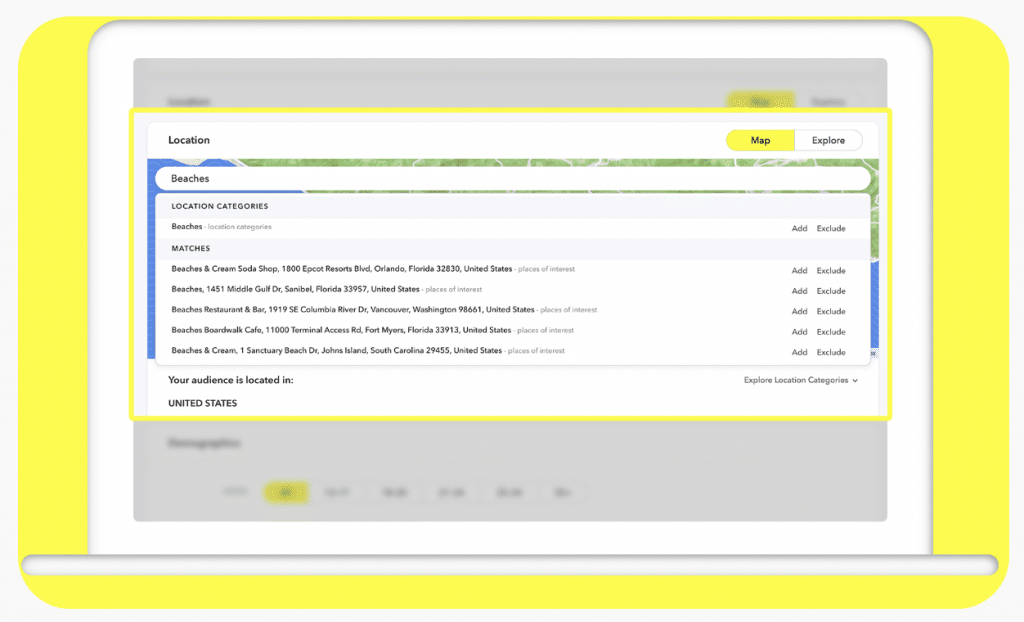 Radius Targeting
With Radius Targeting, advertisers (for businesses both big and small) can add or exclude an area or radius surrounding a specified address, city center, pin, or point of interest. For example, a sports brand may choose to reach Snapchatters within a radius around Yankee Stadium.
Snap provided a specific success example of Radius Targeting in action by Hopper, a traveling app. Hopper specified a radius around airports to market a flight deal to Snapchatters within that radius.
"This perfect match of radius targeting and relevant creative has cut our [cost per install] in half, and bumped our booking rate on Snapchat to four times what it is on other paid social platforms," Qasim Mian, Hopper's user acquisition manager, said in a Snapchat Ads post. "With this consistently strong performance, we've confidently scaled our investment in Snapchat to make it one of our primary acquisition channels."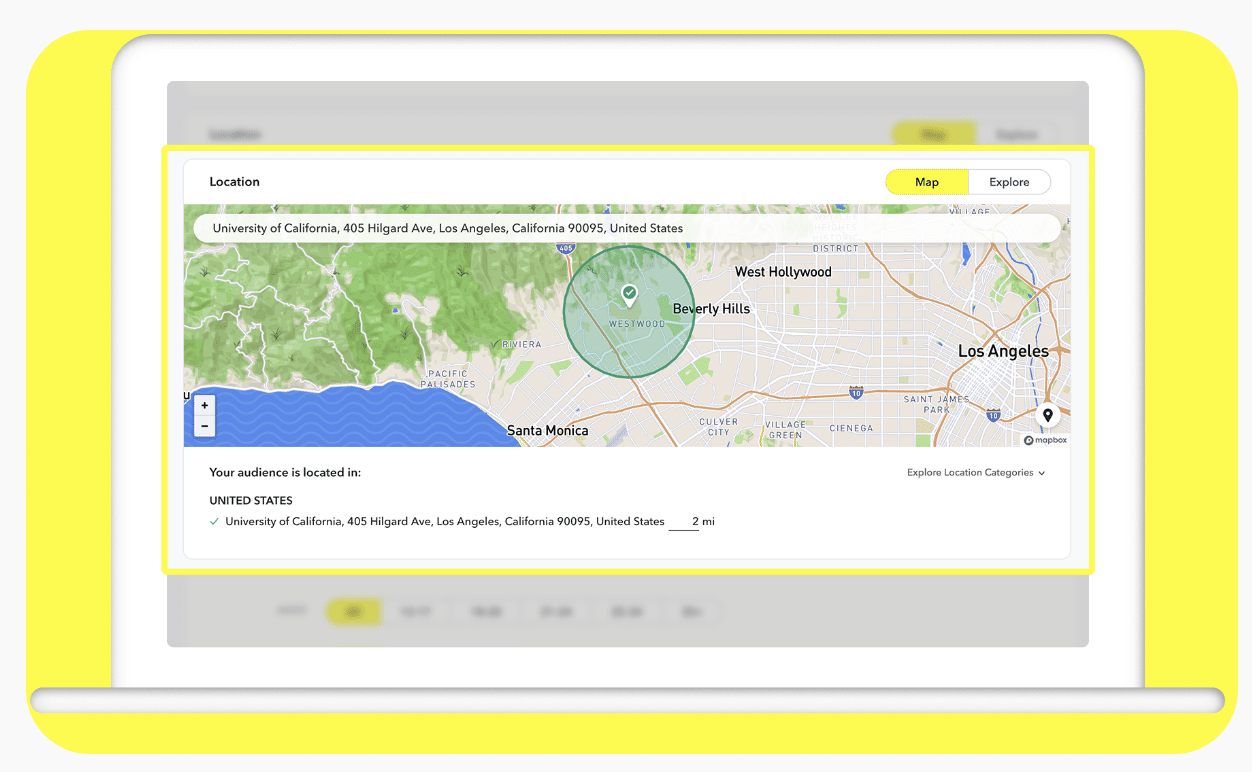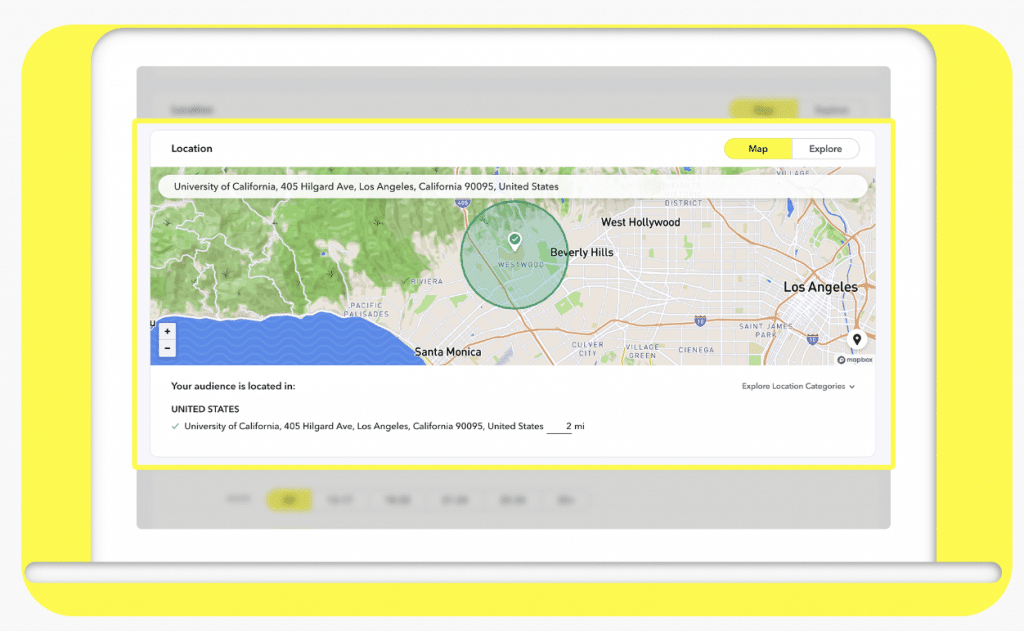 Why Is Location Such a Big Deal?
So why is Snapchat driving location as a primary advertising focus? It all comes down to relevance. Snapchatters' locations reflect interests. For example, if a user is at a movie theater, that user probably likes movies. When you serve movie trailers to that user, that user will be more likely to respond. The more advertisers know about their audiences, the more relevant ads they can serve and the more likely they will receive conversions.