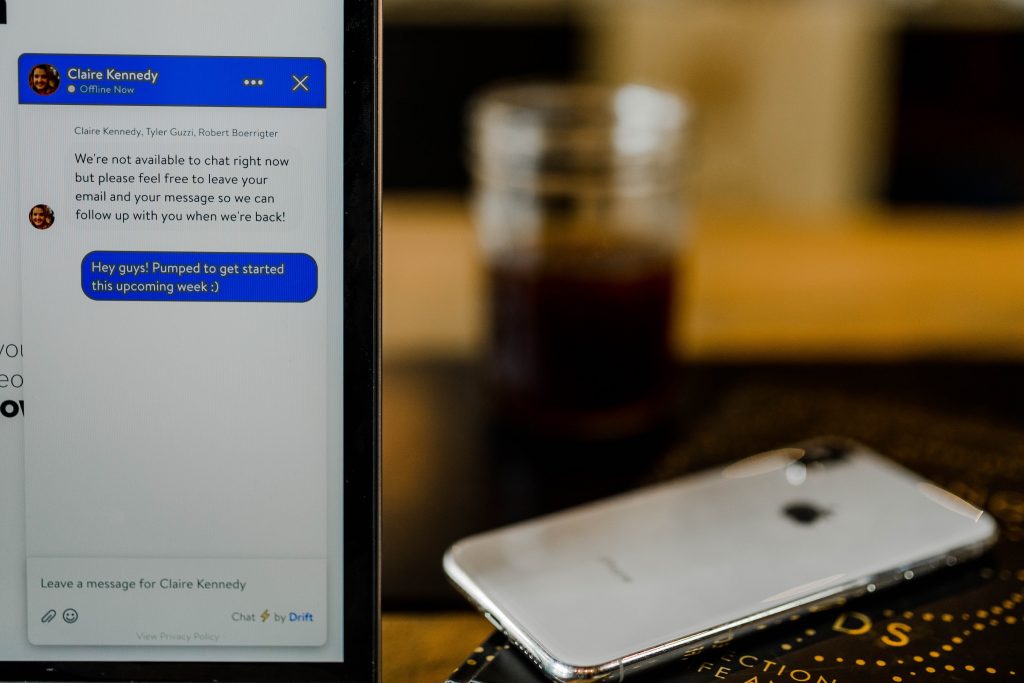 In these fast-paced times, customers need quick solutions. They often ditch traditional customer service channels and visit a company's website or social media account to get quick answers to their questions. At this crucial point, a delay in response leads to a dissatisfied customer. This, in turn, can be a disaster for your business.
In the age of the internet, word gets around fast. Even one dissatisfied customer can do a lot of harm to your brand's reputation. He or she can, for example, write a negative review that dissuades potential customers from purchasing your products or services.
AI chatbots are the best available solution for businesses with problems in slow customer service. If you want to know whether AI chatbots are a boon for or bane of your business, read the advantages and disadvantages discussed here.
What is an AI chatbot?
An AI chatbot, short for Artificial Intelligence chatbot, is a computer program designed to simulate human-like conversations and user interactions. Utilizing natural language processing (NLP) and machine learning algorithms, AI chatbots can understand and interpret user input, whether it's text or speech, and provide relevant responses in real time.
These sophisticated virtual assistants can handle a wide range of tasks, from answering queries and providing information to conducting transactions and offering customer support. AI chatbots are deployed across various digital platforms, such as messaging apps, websites, and social media, enhancing user experiences by delivering immediate, round-the-clock assistance and engagement.
How do AI chatbots work?
AI chatbots work through a combination of natural language processing (NLP) and machine learning algorithms. When a users interact with an AI chatbot, the input—whether in the form of text or speech—is processed by the NLP component, which understands and interprets the user's intent and context.
The machine learning algorithms then analyze vast amounts of data to generate relevant and contextually appropriate responses. Over time, these algorithms learn and improve from each interaction, allowing the AI chatbot to refine its understanding and accuracy.
This iterative learning process enables AI chatbots to handle a wide range of queries, adapt to different communication styles, and provide increasingly sophisticated and personalized user interactions.
Advantages
Let's begin with the advantages.
1. AI Chatbots Service More Customers
AI chatbots are like virtual customer service representatives, always ready to answer questions. They can attend to more customers and give more replies, even with a big surge of traffic to your website.
2. AI Chatbots Collect and Analyze Data
Chatbots can gather data and create detailed reports on customers' behavior and preferences. They can extract information about those browsing customers, including the products they are looking for. Chatbots can then recommend products based on customers' search activities.
3. AI Chatbots Reduce Human Resource Costs
A company can reduce the number of employees in its customer support team by introducing AI chatbots. This saves costs that go into retaining an employee while increasing the company's overall ROI. 
4. Scalability and Consistency
AI chatbots possess the remarkable ability to handle multiple inquiries simultaneously, ensuring consistent responses across all interactions. This scalability makes them a valuable asset during peak traffic periods.
5. Time-Saving and Instant Responses
The instant nature of AI chatbot responses eliminates the need for customers to wait for assistance. This time-saving convenience enhances user satisfaction and contributes to a positive brand perception.
6, Multi-Language Support
The use of AI-powered chatbots can effectively break down language barriers and enable businesses to reach a wider global audience by communicating in multiple languages.
7. Personalization
AI chatbots offer personalized experiences by analyzing user data to tailor responses and recommendations based on individual preferences, increasing user engagement and satisfaction.
8. Automation of Routine Tasks
Routine tasks like appointment scheduling and order processing can be efficiently automated by utilizing AI chatbots. This allows human agents to dedicate their time and expertise towards more complex and high-value activities.
9. Consistent Brand Experience
AI chatbots ensure a consistent brand experience by delivering standardized messaging and information across all interactions, reinforcing brand identity and customer expectations.
Disadvantages
Now, the disadvantages.
1. AI Chatbots Lack Human Empathy
AI chatbots can imitate human responses, but they are still far from imitating human emotions. Many customers want to connect with brands on a level that is not yet possible with AI chatbots.
2. AI Chatbots Are Expensive
If your business is large and complex, then you need one of the advanced models of AI chatbots, which may burn a hole in your pocket. Also, the installation charges can be expensive.
3. AI Chatbots' Decision-Making Are Limited
AI chatbots, which specialize on automated replies, are still incapable of making immediate, complicated decisions. Although they can handle simple queries, they may fail to address complex requests. Most customers want immediate solutions, and if they don't get it, they will feel dissatisfied.
4. Maintenance Challenges
Regular updates and maintenance are required to keep AI chatbots effective and up-to-date, necessitating ongoing investment of time and resources.
5. Privacy Concerns
AI chatbots handle sensitive user data, raising privacy and security concerns about data breaches and unauthorized access, necessitating stringent security measures and compliance with data protection regulations.
6. Dependency on Technology
Over-reliance on AI chatbots may lead to declining human problem-solving skills and communication abilities, potentially diminishing users' critical thinking and decision-making capabilities.
7. Limited Contextual Understanding
AI chatbots may struggle to interpret context accurately, resulting in misinterpreting user queries and providing irrelevant responses that fail to address the user's needs effectively.
8. Cultural Differences
AI chatbots may encounter challenges in understanding cultural nuances, idiomatic expressions, or regional preferences, potentially leading to miscommunication or misinterpretation.
9. User Frustration
Users can become frustrated and dissatisfied if AI chatbots fail to understand their queries, provide relevant answers, or address their concerns adequately.
10. Job Displacement
The introduction of AI chatbots can lead to job displacement for human customer support agents, potentially resulting in workforce restructuring and job losses in certain industries.
The future of AI chatbot
The future of AI chatbots holds immense promise as progress in machine learning and artificial intelligence continues to reshape the landscape of human-computer interaction.
We can anticipate AI chatbots evolving into highly intuitive and context-aware virtual assistants, capable of seamlessly understanding and responding to complex user queries across multiple languages and platforms. Enhanced by natural language processing, these chatbots will foster deeper personalization, emotional intelligence, and adaptability, creating more authentic and empathetic interactions.
Additionally, integrating AI chatbots with emerging technologies like virtual and augmented reality could further expand their capabilities, ushering in a new era of immersive and interactive customer experiences.
Final Thoughts
AI chatbots are the future of technological advancement, and despite their limitations, many companies invest in them because they are an effective way to attend to your customers and resolve issues quickly and effectively.
If you have thought it through and you think that AI chatbots will be a boon for your business, check out the infographic below to get a better understanding of AI chatbots' advantages and disadvantages.
FAQs
How can AI chatbots enhance customer support?
AI chatbots provide 24/7 availability, prompt responses, and consistent interactions, improving user experiences and reducing customer wait times.
What are the potential drawbacks of using AI chatbots?
AI chatbots may lack empathy, struggle with complex queries, and raise concerns about data privacy and security.
How do AI chatbots impact operational costs for businesses?
AI chatbots can lead to cost savings by reducing the need for a large human support team, streamlining operations, and handling high volumes of inquiries simultaneously.
Can AI chatbots replace human customer support agents entirely?
While AI chatbots offer efficiency and scalability, they may lack the emotional intelligence and nuanced understanding that human agents provide.
What role does personalization play in AI chatbot interactions?
AI chatbots use data analysis to personalize responses, tailoring interactions to individual preferences and enhancing user engagement.
Infographic
The above infographic first appeared on shanebarker.com, courtesy of digital marketing consultant, Shane Barker.