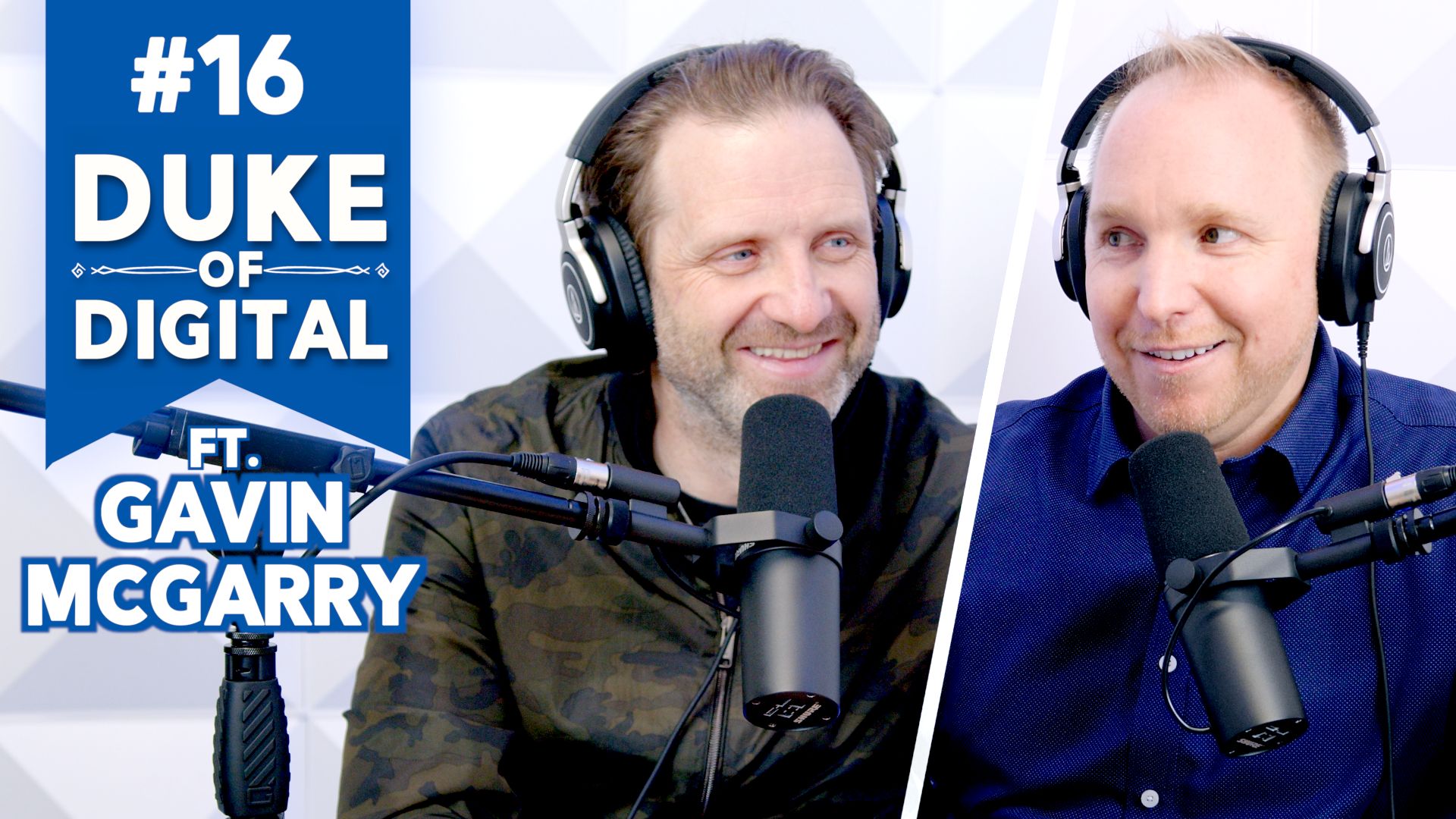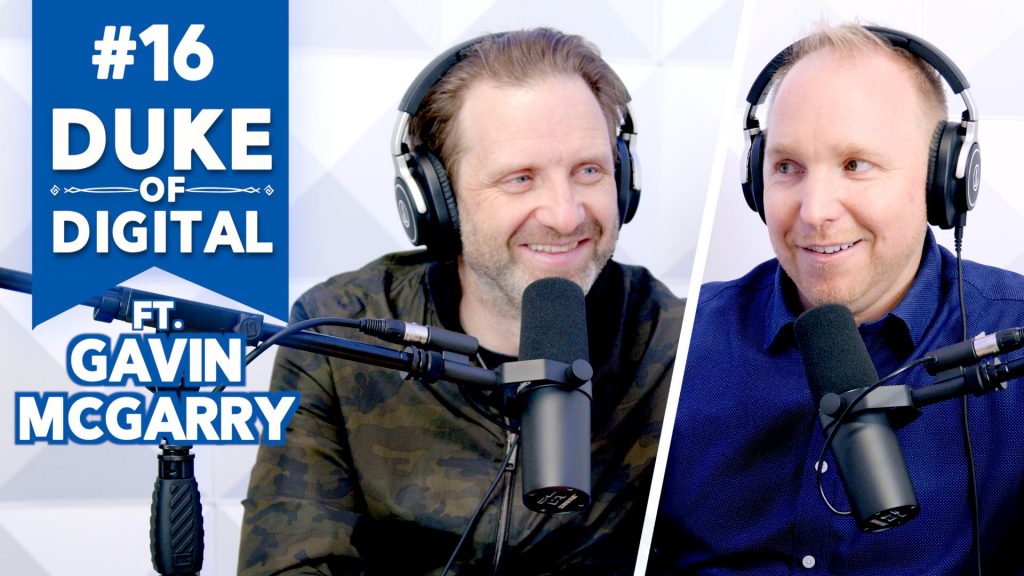 Gavin McGarry, founder and CEO of Jumpwire Media, has quite the experience in social media marketing—more than 15 years, to be exact. Having worked with big clients such as Red Bull, Sony, and Yahoo, McGarry had a lot to say—understandably—about agencies and the state of social media in his podcast interview with AdvertiseMint CEO, Brian Meert. 
It's no secret—or perhaps it is, to those who haven't worked in the industry—that running a social media agency requires hard work. McGarry describes the business as "a race to the bottom," in which people are unwilling to spend and recognize that social media marketing is difficult to do. But the struggle doesn't end there. Not only do marketers scramble to catch up to the perpetually changing systems of social media platforms, but they must also meet the high (and often unrealistic) expectations of their clients: do more on a limited budget. 
Agency Best Practices
As McGarry illustrates, social media marketing is no easy job, but he provides a few tips that may help some agency owners along the way. 
Spending a Budget
During the interview with Meert, McGarry was given a project: spend a $20,000 budget. McGarry responds with a plan: crawl, walk, run data, strategy, and implementation. 
First, McGarry would spend $5,000 to $7,000 on analysis, which includes auditing social media and SEO. Next, he would spend $5,000 on testing and the remaining $10,000 on fixing problems with the campaign, which may include redoing a website. 
"At the end of that," says McGarry, "you should know exactly how much you need to spend to acquire new customers that are going to generate an increase in your business."
Agency Necessities
McGarry also gave insight into what he believes are agency necessities: narrative and measurement: When pitching to clients, the agency must know how it will tell the brand's story, how it will build trust with customers, and how those tactics will lead to sales. McGarry then emphasizes the importance of measurement, showing clients how the agency is meeting its goals. 
"Those are two things that if we can't do those for you, we shouldn't be in business."
Facebook Advertising Costs
When marketers say Facebook wants to take their money, they aren't being hyperbolic. McGarry shares his experience with Facebook's charging methods:
"We had a product, and we sold it for $49, and it cost us [to buy the Facebook ad] 10 bucks. Then we increased the product up to $127, and all of a sudden our costs went from $10 to $40 per acquisition."
When McGarry reduced the price, Facebook charged less, dropping the cost to $15. 
"What we figured out is that Facebook knows the price you're selling stuff for and charges you what they think you can take for that price."
This experience, says McGarry, illustrates a harsh reality: To be part of Facebook advertising, one must pay to play. 
A Beacon of Trust
The United States is a country of bounty, a place where consumers are given numerous choices in whatever product or service they plan to purchase. Although this may seem like paradise, the tyranny of choice has worn down consumers—they are now too afraid to make a decision, lest they choose the wrong one. McGarry explains how this fear affects consumers' decision-making:
That's where we are right now. People have so much choice that they're looking for influencers, anything that can help them make a decision. All we do all day is make decisions, and we are worried about making the wrong decision, especially when we're spending money."
Because consumers rely on recommendations—whether from friends, family, or influencers—to inform their shopping decisions, it's important that brands present themselves as trustworthy.
"If we can find ways to help with trust and help with curation so that people are making decisions every single time, the right decisions, I think that we're on our way to helping people cope with social media."
Social Media 2020 Predictions
McGarry concludes his interview with Meert by sharing his views on the future of social media. He lists a few to watch for, including Instagram's selling capabilities (currently, Instagram offers the ability to shop from a post), Tik Tok's growth, video shopping developments (click on an item from a video to purchase), better AI for videos (recognize any object in a video), and more creative tools for marketers. 
He also shares his thoughts on the future of agencies, emphasizing the importance of knowledge: 
You [business owners] can go and do it [social media marketing] yourself, but you're going to fail. My experience has been that many of the times you have to make significant adjustments that still require human brain power. And that is where the future of everything is going: You're still gonna need the humans—we're now knowledge workers."
At a time when many social media platforms are available to business owners, businesses must leverage the power of choice. In other words, diversify, as one would with investments. If one investment was to fail, at least not all will be lost. McGarry shares his experience with a client who refused to diversify:
"We had a client that was only on Facebook. We told them that they need to diversify to Instagram, to Twitter, to get an email campaign going. Guess what? They posted some bad content. They were banned from Facebook for three months. Destroyed their business."
McGarry's final predictions come contrary to popular belief. Mobile, he says, will not dominate other devices, such as TV and desktops. He points to the difficulty of purchasing from mobile devices as an example. Rather than from a smartphone, shoppers usually purchase from desktop devices. 
Predictions are predictions. There's no telling what will come true and what won't. What does the future hold? As McGarry so frankly puts it, no one really knows.
By Anne Felicitas, editor