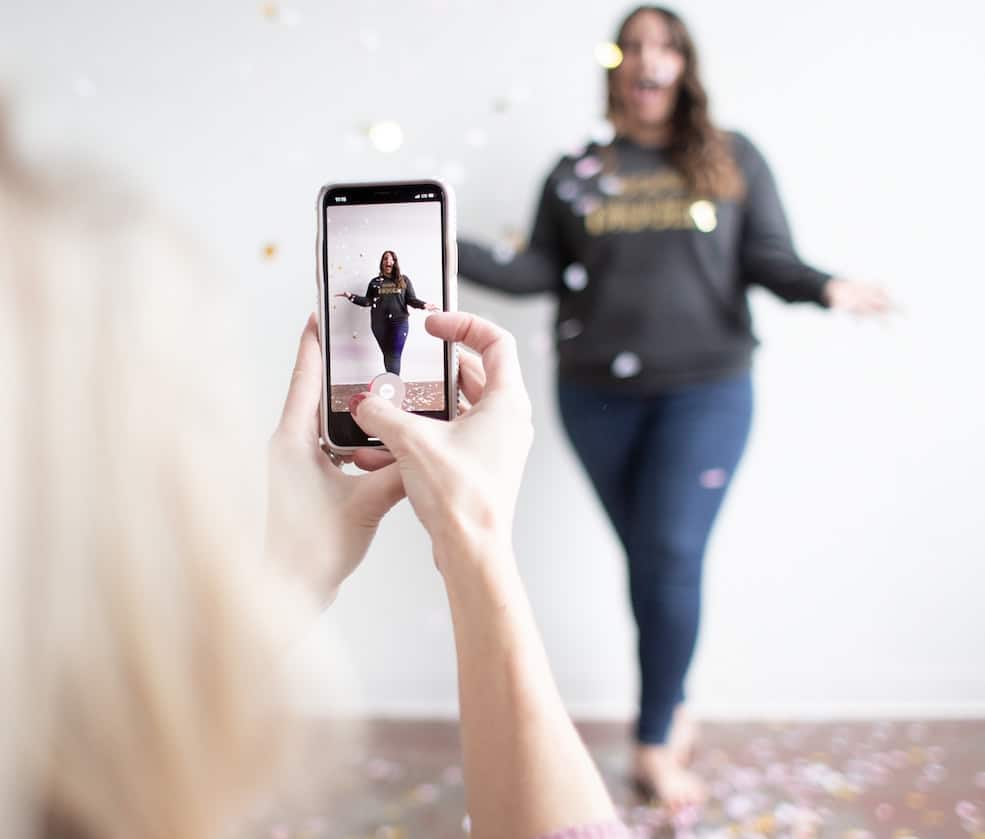 Forming a killer marketing strategy for your business is a must. It's challenging and demanding, but it's necessary for success. You probably already know the importance of social media marketing, email marketing, and other strategies you should be using, but there's one that not many businesses recognize as relevant. That is user-generated content (UGC), and it can skyrocket your sales.
Content is king in the world of marketing, they say. This is true, but you don't have to be the only source of content. Let the people speak for you. UGC is one of the best and most suitable techniques for advertising your business. You just need to learn how to use it. Here's how to use UGC to market your business.
Share Customers' Stories
UGC can bring your business closer to the people who know nothing about it but are interested in being informed. Whatever it is that your business does, you need to send a message about your purpose, whether it's producing and selling environmentally-friendly furniture, creating unique caterings for birthday parties, or teaching people how to drive.
It doesn't matter what you do. What matters is showing how your business affects other people's lives. This is where UGC comes in. Invite people to share their experience with your business then repost their content to your website or social media to show the impact you've made. People would love to see how you've satisfied customers, rather than a model paid to advertise your business.
This is exactly what Airbnb does with its Stories from the Airbnb Community section of the website. The company showcases people whose lives have been majorly impacted by the Airbnb.
Encourage Customers to Use Your Hashtag
Reviews are 12 times more trusted than marketing efforts coming directly from the organization. Since 85% of users find visual UGC more influential than brand photos or videos, you should simply make the most out of customers' social media posts. Invite customers to share their experience with your business and encourage them to use your hashtag. This will create a community, bring your customers together, and make it easy for you to track UGC.
For example, yoga-clothing brand Lululemon came up with a unique hashtag #thesweatlife and invited all yoga-enthusiasts wearing its products to post a picture to social media. This gave Lululemon an endless source of UGC and the ability to show how powerful, wide-spread, and special the brand is. This cost-effective method gave the company the power to advertise its brand using the best ambassadors: customers.
Think about a hashtag that would describe your brand and inspire people to include it in their social media posts.
Share Customer Testimonials
People love reading testimonials and reviews made by customers. You can create the perfect ad, invest all of your efforts into branding materials and marketing, and you can still fail if your customers don't trust you.
The good news is UGC can help you build that trust. All you have to do is find people who have used your products and share their testimonials.
For example, makeup brand Tarte Cosmetics always reposts the testimonials and reviews made by customers. The brand always tags the accounts so followers can visit their profiles to read the original post about the products. This gives Tarte Cosmetics credibility and inspires other people to become customers.
Work on tracking down those reviews and thank the people who've made them.
Tell Your Customers What to Do

There are so many people who love your brand and are loyal to it. They would be honored to be a part of your social media or website, but they aren't sure how to get you to feature them. This is a huge window of opportunity that you simply can't let slip your hands.
Be straightforward and tell your customers and followers exactly what to do to be featured. You can link to the instructions on your Instagram bio or at the beginning of the testimonials section of your website. You can use one or more simple instructions:
"Tag us for a chance to be featured."
"Take a picture of yourself using our product, tag us, and use our hashtag."
"Show us why you fell in love with our brand."
This is exactly what the brand Freeman Beauty does on its Instagram account.
Once your followers and customers know what type of content you're looking for, they'll be more willing to produce it and post it online.This will give you a chance to choose the best UGC and repost it on your social media or website. You can even use a call-to-action to further motivate customers to start sharing their stories with your brand.
Final Thoughts
Advertising your business properly requires investing the time, energy, and efforts into building a killer marketing strategy. User-generated content needs to be a part of that strategy, and you need to ensure that you've got the backup you need from your customers.
The advice above will help you leverage user-generated content and make it a regular part of your marketing strategy. Start working on it today, and use it whenever you can.


By Daniela McVicker, blogger and a reviewer of Trustmypaper.