October 4, 2017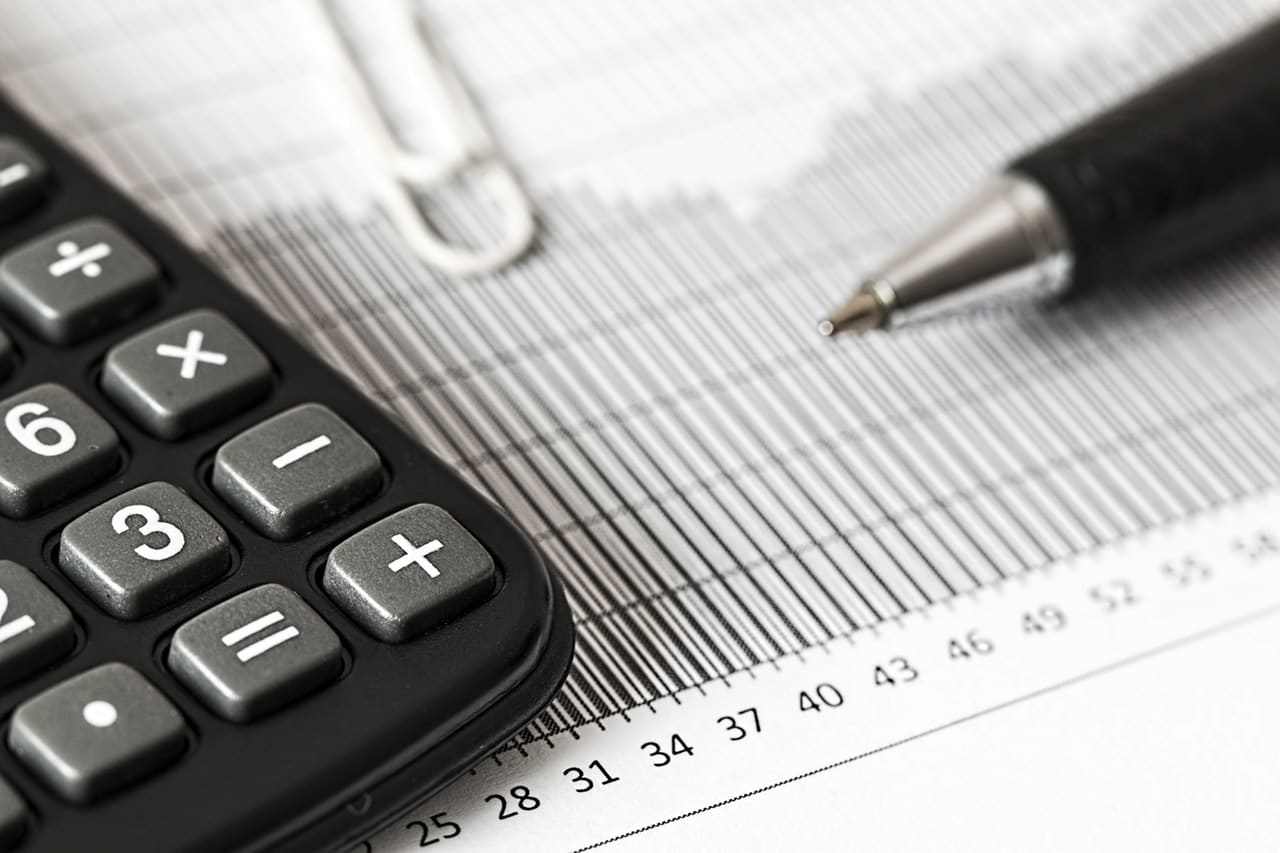 A recent eMarketer article adjusted the marketing analyst's 2017 ad revenue forecast for Snapchat, acknowledging that the network's user growth is not progressing at the pace originally expected.
Back in March, eMarketer predicted that Snapchat's worldwide ad revenues would hit $900 million in total for the year, $770 million in the US alone. The new adjusted estimate is now $642.5 million in US ad revenue by the end of 2017.
Analysts predict $642.5 million in 2017 US ad #revenue for @Snapchat. #emarketer #growthforecasts
Click To Tweet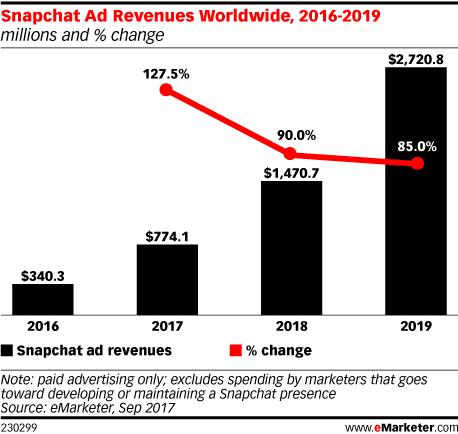 Advertisers Are Still Skeptical
According to eMarketer, growth is sluggish as a result of advertisers' ongoing skepticism and hesitations towards using Snapchat as their primary ad platform. Although advertisers are pleased with the app's creative capabilities, engagement, and popularity with young demographics, they continue to use it only experimentally.
In eMarketer's article, Nestlé is described as one of the exemplifying companies that hesitate to fully commit to Snapchat. Nestlé's reasoning, according to the article, is it is still not 100 percent confident in Snapchat's ability to accomplish Nestlé's advertising goals, despite numerous tests. However, the company has not rejected the platform entirely— it's waiting for that confidence boost.
Additionally, some advertisers are concerned about marketing their brands' adult products on a platform predominantly used by younger users, brands such as William Grant & Sons, an independent family distiller. However, the company hopes there might eventually be a way Snapchat can help marketers zero in their targeting options for age-appropriate demographics.
There's Still Hope
Although ad revenue may have hit a slight bump as a result of slow user growth, the overall outcome is still positive for Snapchat. According to eMarketer's predictions, Snapchat's US ad revenues will still top $2 billion by 2019.
Additionally, Snapchat has recently been making significant changes and additions for advertising opportunities, such as self-serve ad manager, creative partnerships, link integrations in Snaps, and brand placements in Snapchat exclusive shows. The odds are high that the network will continue to improve on its advertising offerings and capabilities.
What do you think of eMarketer's new ad revenue predictions for Snapchat? Share your thoughts in the comments section below!
Comments
comments