Snap Inc. recently demonstrated its determination to attract more influencers by providing more analytics. Prior to this change, influencers only had access to views for recent Stories, a capability available to all users. Now, however, influencers have exclusive access to data on Story views, the amount of time users spend viewing Snaps, and gender and geographic information.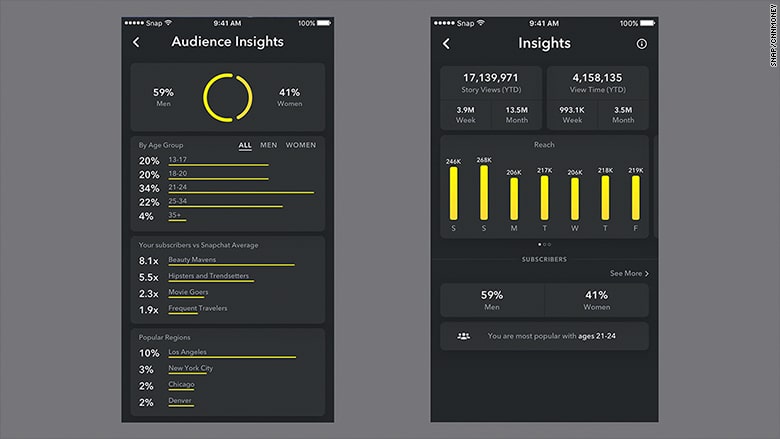 With this new analytic information available to influencers, they can now see whether they're reaching the users they want to reach in relation to the brand they are associated with.
The Competition
Instagram, Snapchat's main rival, already provides analytical insights to its major influencers. As a result, the competitor has been successful in stealing some of Snapchat's biggest influencers. This recent change by Snapchat could help the platform win some of its influencers back or attract influencers away from Instagram.
"This is all part of a broader strategy to take dead aim at Instagram in hopes of gaining market and mind share with the celebrity and their heavy [amount of] followers," Daniel Ives, chief strategy officer and head of technology research at GBH Insights, said in a CNNtech article.
Snapchat is working harder to directly target Instagram users lately. Recently, the platform announced that it's now offering free ads to advertisers who use Instagram.
Comments
comments