May 23, 2017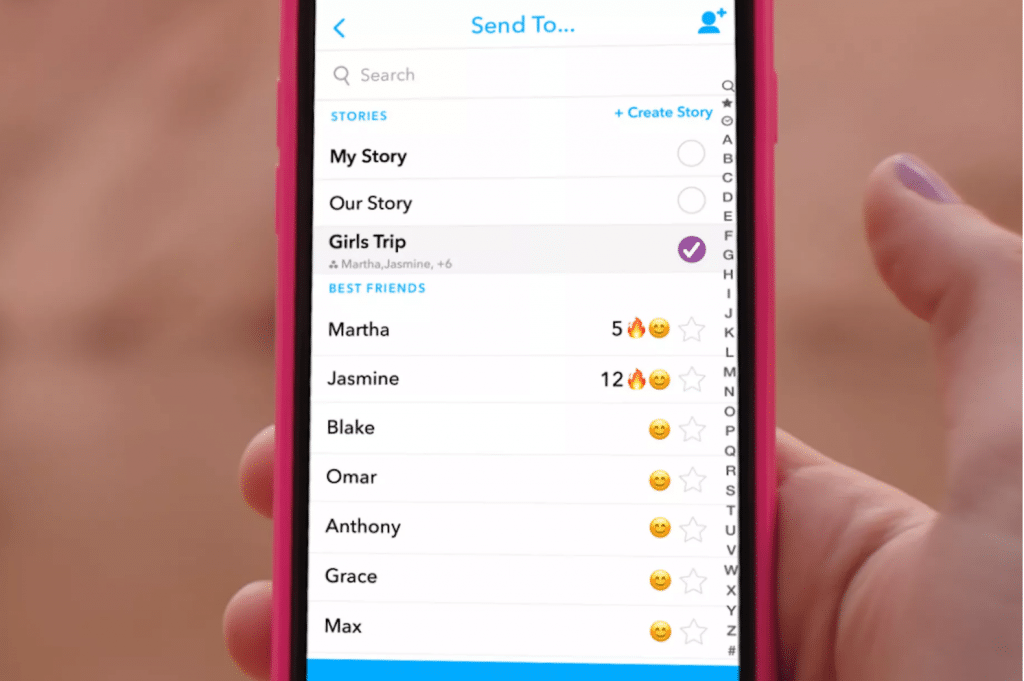 @Snapchat rolls out Custom Stories. #socialmedia
Click To Tweet
Snapchat is currently rolling out Custom Stories, a new feature that encourages friends to share content. First discovered by Los Angeles Times, Custom Stories allows you to create global and geofenced filters with chosen friends. You can invite friends from all over the world or you can choose friends within your current location to contribute to your Custom Stories.
Much like regular Stories, Custom Stories is ephemeral. It disappears within 24 hours after the last content was posted. To keep it alive, you or other contributors must continue posting content. You can also delete the Stories if you grow tired of it. Although you can contribute to as many Custom Stories are you desire, you can only create three separate Custom Stories at a time.
To create your own Custom Stories, you must click the "Create Story" icon on the top right corner of the Stories Screen. After you give your Custom Stories a name, you can then invite nearby or global friends to contribute.
Recently, both Snapchat and Facebook-owned Instagram have been aggressively testing and rolling out new features to compete against one another in its heated 4-year-long feud. One advantage Instagram has over Snapchat is its power of curation, which Snapchat attempts to mimic in its Custom Stories. Although Custom Stories does disappear after 24 hours, the fact that it can be kept alive by user activity shows Snapchat's slow welcome of curation. Furthermore, this new feature could coax drifting users away from Instagram and back to its app.
Comments
comments