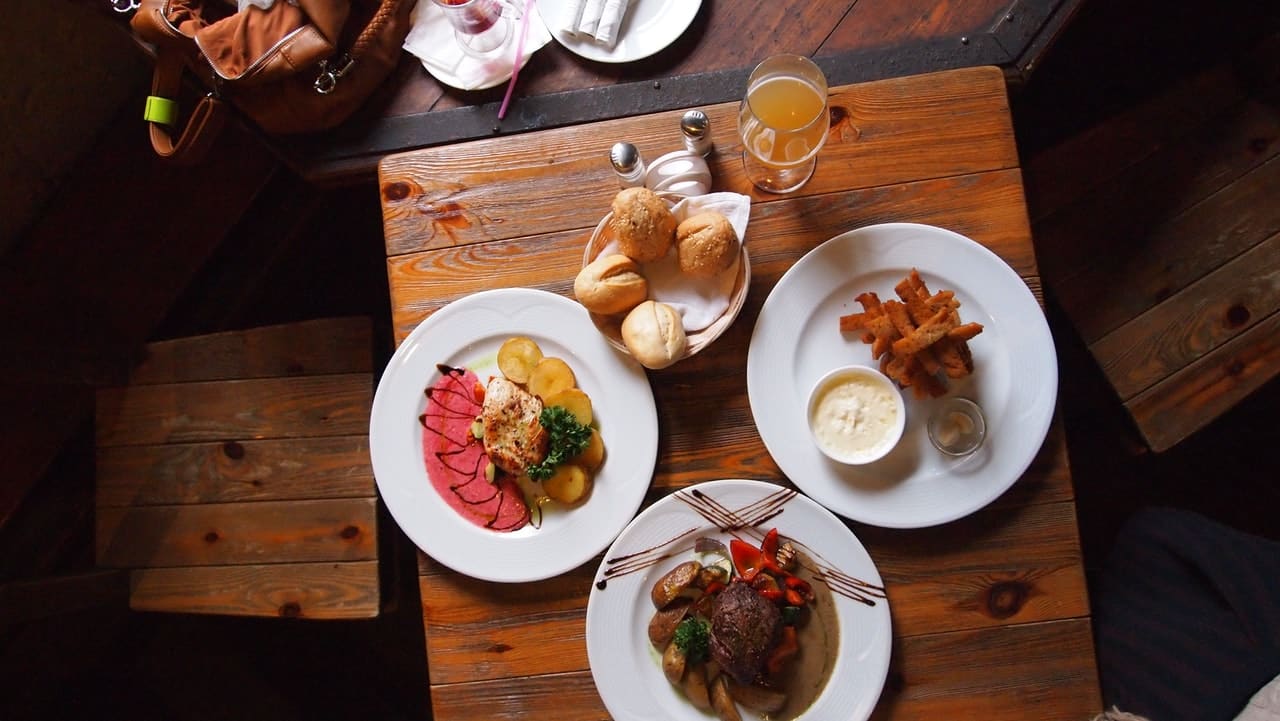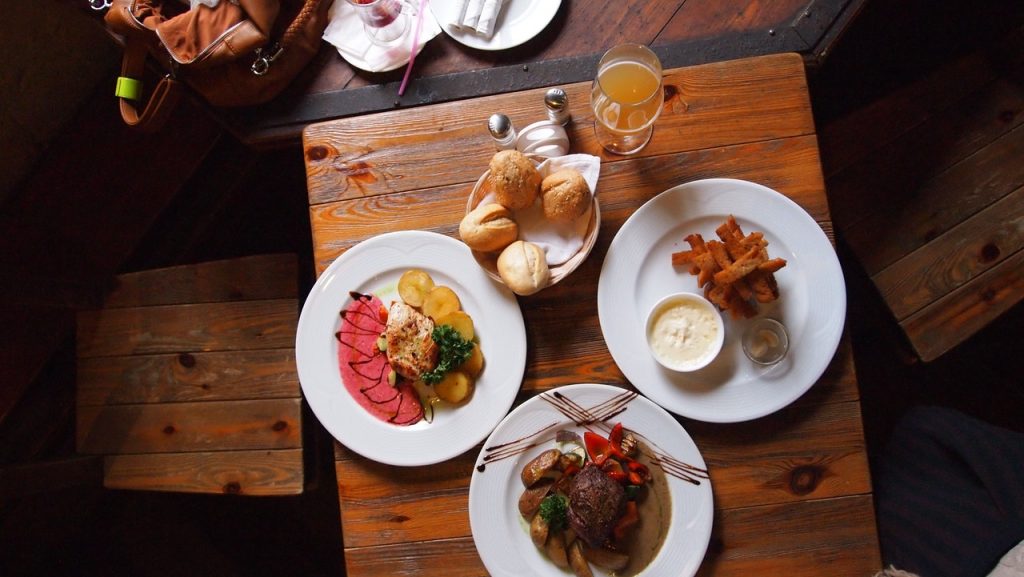 Snapchat released Context Cards, a new feature that provides basic information on local businesses. Although created to drive customers to various local businesses, because of Context Cards' Yelpesque features and Snapchat's millennial audience, one industry, above all, may benefit from the new feature: restaurants.
Context Cards, which only appears on snaps tagged with venue-specific Geofilters, posted to Our Story, or that appeared in Snap Map or Search, hides underneath users' snaps, appearing only when users swipe up on the snap's "More" link. Once swiped up, Context Cards appears, bearing information on the business where the snap was taken: an address, a map, a phone number, a website link, operating hours, ratings, photos, and reviews. If those sound familiar, it's because the feature bears a strong similarity to Yelp.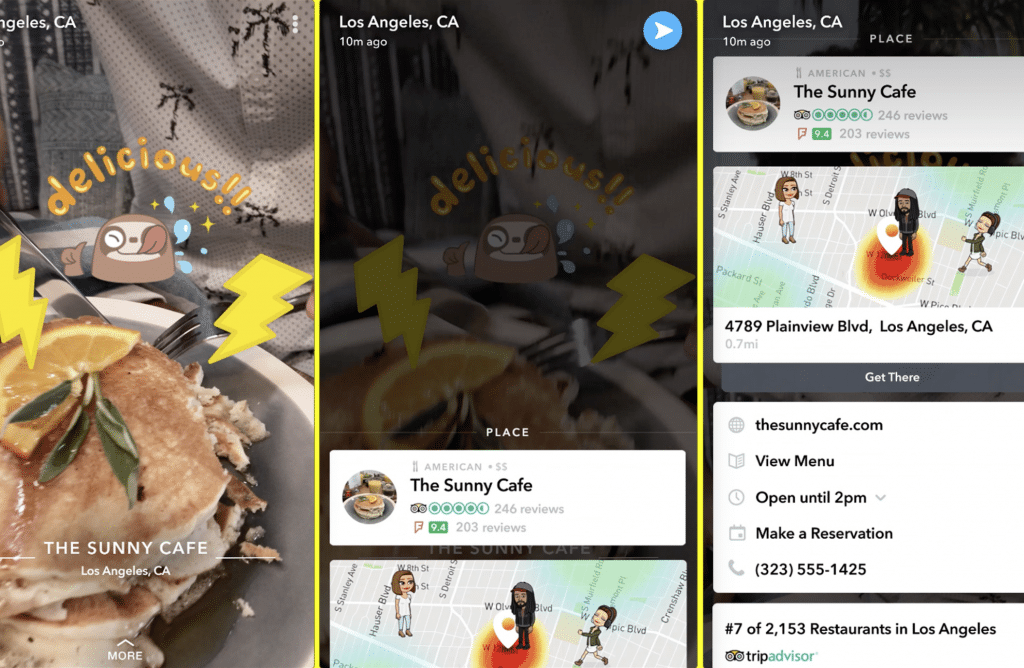 By showing business information, Context Cards provides free advertising for local businesses. Additionally, it drives users to brick and mortars, incentivizing them with convenience: users can easily order a ride to a store with either Uber or Lyft or reserve a table at a restaurant with OpenTable, Resy, or Bookable.
Although all businesses will undoubtedly benefit from the app, restaurants will likely receive the greatest advantage because Snapchat is mostly comprised of millennials, people aged 18 to 24, the same millennials who, according to eMarketer, spend $201.70 a month on restaurant meals. Snapchatter's existing desire to dine out plus the ways Context Cards incentivizes users to visit local businesses can easily help restaurant owners fill their tables.
The launch of Context Cards may instill some faith in skeptical business owners and finally provide a boost to Snapchat's slow growth. Businesses are reluctant to advertise on Snapchat, unsure that it will help them achieve their marketing goals. Snapchat's future has been so bleak that eMarketer retracted its previous revenue prediction. Instead of making $900 million, Snapchat will make $642.5 million by the end of the year, eMarketer claims.
With Context Cards rolling out, advertisers will hopefully change their minds about Snapchat.
Comments
comments