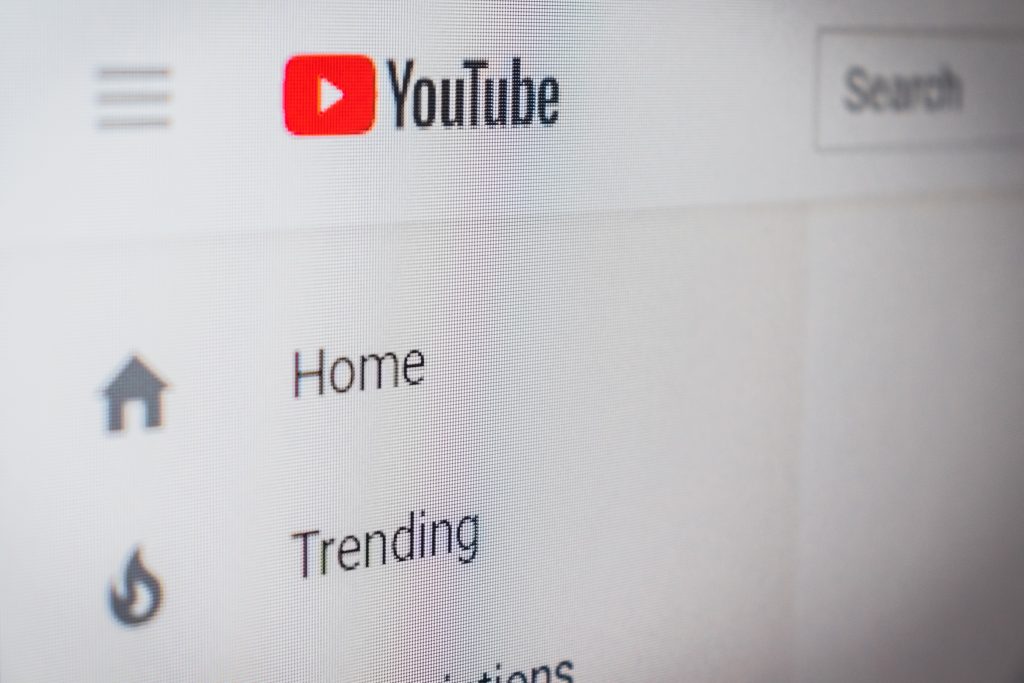 No self-proclaimed serious content creator uploads videos on YouTube just for his or her own entertainment. People and brands create videos because they want others to watch ― they aim to grow a community or boost their marketing strategies, among other things.
But let's face it: It's not easy to take your video content up to where it can be seen, to the first results on YouTube searches. You know that people don't scroll very far down when they're looking for a video to watch, so you need to make it your goal to ensure that the content is right up there, where they're looking for. To do that, you'll need a good keyword strategy.
This is a list of the secrets that professional video companies use to get their videos to the top 10 results of YouTube searches ― use them wisely, and you'll be part of this select club as well.
Know Your Basics: Short vs. Long-Tail Keywords
You're probably familiar with these concepts, but let's break them down just in case. A keyword is a word that defines the main theme of the content in a post or, in this case, a video. They're used as a way to identify the topic of the video so that when people look for said subject online, that video is listed as one of the results.
A long-tail keyword is a longer phrase that presents a more specific match of what a person is searching for. For example, a regular keyword for a gardening vlog could be "plants," and a long-tail keyword for that could be "best types of plants for indoor gardening." Notice the difference?
Now that we've established that, let's talk about how to choose and where to find the right keywords for your YouTube videos.
Choose the Right Keywords
To find the keywords that best represent your content, you need to learn which phrases people are using for their online searches. As you may know, YouTube is owned by Google, and both platforms are search engines (yes, YouTube as well), so a great place to start your research is on Google.
Google Trends
Google has a lot of free marketing tools, and one of them is exactly what you need right now: A tool called Google Trends, which shows how frequently a specific term is entered into the search box of the platform. You can use it for YouTube as well, by switching on the drop-down menu from "Web Search" to "YouTube Search." It's that easy!
With Google Trends, you can also compare how much a particular search term has been used in a given period, which can help you analyze whether the keyword in question is rising in popularity, and if it's more demanded around a specific event or season.
Now, Pick the Best Long-Tail Keywords
Google Trends is great to find regular keywords, but after you've done that, you'll need to refine your strategy and choose the right long-tail keywords. The reason is, usually, generic keywords are extremely popular, and it can be hard to rank your video when there's too much competition. So, you can start by positioning a long-tail keyword that includes your main keyword, reducing your field of action to precisely the kind of people you're looking to reach.
With long-tail keywords, you face much less competition in SERP, and you have more chances of being among the top results. The best part: You can find the best long-tail keywords directly on YouTube.
Trending Videos
Do you often check which trending videos are related to your niche? This will help you find the keywords that people are using so you can implement them. Of course, you don't have to use the same ones. Instead, look at the main keywords that featured videos are using and adjust them to create your own long-tail keywords, more closely related to your audience's interests. You can find trending YouTube videos from the left-column bar.
Search Suggestions
If you've ever searched anything on YouTube, you've seen how the platform suggests certain terms that autocomplete your search for you. That's a goldmine for long-tail keywords. For example, a search for "Explainer videos" suggests "Explainer videos for business," "Explainer videos examples," "Explainer videos for education."
If you're looking to position yourself on that niche, you'll find that using one of those suggested phrases will perform much better than using the main keyword you originally entered on the search form.
Put Your Keywords into Action
Now that you've settled on your regular and long-tail keywords, it's time to use them. Start with the basics by including your long-tail keyword in the title of your video. It needs to be placed naturally, so make sure to find a nice, catchy title that contains the keyword without feeling forced.
Another part of this is to write a good description for your video. It should be informative, concise, and it should also naturally include your keywords. Don't even think about writing a mere list of keywords on the description because it looks robotic, and it will repel more than attract people.
You can also add up to 15 hashtags on YouTube, with different variations of your keywords. Make sure that you don't overdo it, though, because YouTube will penalize you for that by rendering all your hashtags useless.
Last but not least, don't forget to upload a transcript along with your video. Transcripts are .txt files in which you type what is being said on the video, and YouTube converts them to captions. It's an easy way to help your videos get more views, as plenty of people watch videos when they're in public and prefer not to turn on the audio. It also contributes to making your content more inclusive for people with hearing impairments or that speak English as a second language.
It's also useful from a strategic perspective because search engines can't listen to your video's audio to find relevant keywords, but they can read the transcripts that you upload. So, by including a transcript, you're also adding more keywords that will be detected by the algorithm.
Let's Wrap It Up!
As we established earlier, brands and influencers are spending valuable time and resources to create video content, so it needs to be seen. Choosing the right keywords is essential to achieving that kind of visibility every content creator is hoping for.
Make sure to choose the best keywords to make your video shine, and when you've done that, narrow your selection and find the best long-tail keywords. After that, the only thing missing is to naturally introduce these phrases on your video's title, description, subtitles, and tags.
By following these tips, you'll be on the right track to making your video as searchable as it can be. Buckle up and get ready to shine on YouTube!
By Victor Blasco