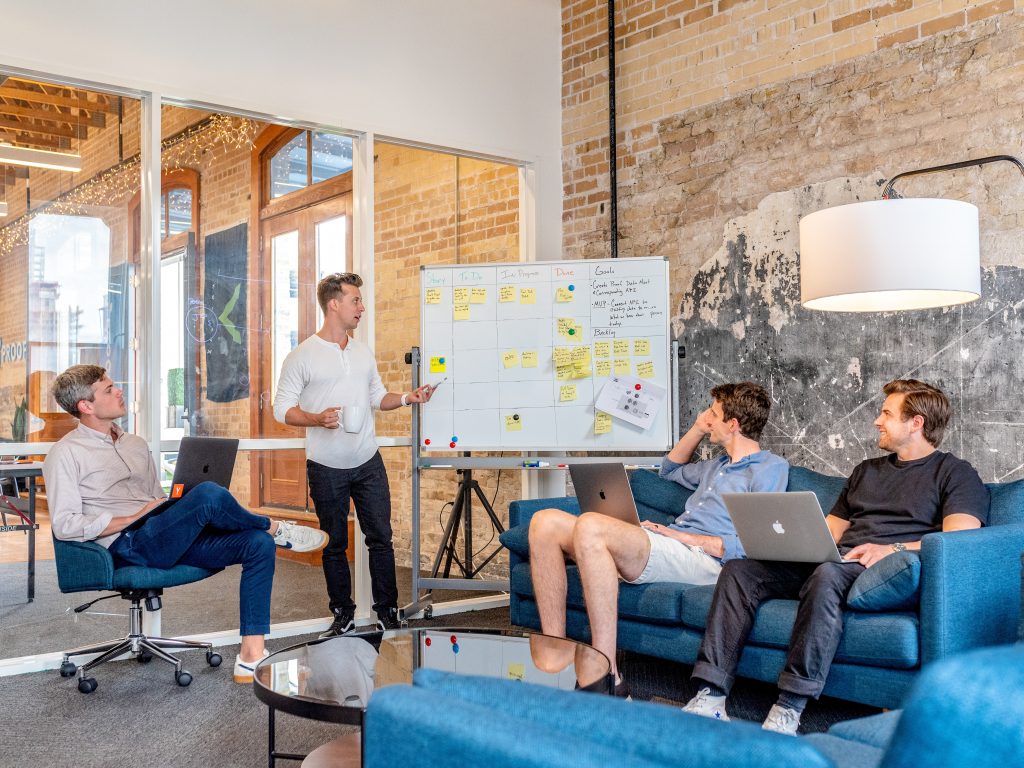 The potential to increase sales through social media platforms can be seen in numerous studies. According to HubSpot, Facebook content consumption has increased by 57 percent in the past two years. A report by Forbes shows that 25 percent of social media users follow brand pages, which affect their final purchase decisions with individual retail and online stores. Evidently, the potential for sales increase through social media channels such as Facebook, Twitter, and Instagram are there. To successfully use social media to your advantage, you must implement a strategy. Here are 13 to try. 
1. Learn More Before Changing Your Strategy
It's always good practice to learn more about social media marketing before you make changes to your current strategy. Learn about current trends, social media algorithms, and customer targeting before you shift priorities in a different direction. It is also important to understand the effectiveness of your current marketing efforts by measuring KPIs (key performance indicators), for example. Some of the KPIs you should consider tracking include likes, shares, comments, profile visits, active followers, new subscribers, and new and recurring customers. You can use services, such as Mention, for real-time monitoring and analytics. You should also measure the ARPU (average revenue per user) of the customers you acquired through social media, benchmarking it against the overall ARPU. In doing so, you will get a better idea of the quality of customers you acquired through different social media platforms.
2. Focus on Your Customers
With so much to see on their social media news feeds, people have grown tired of one-way marketing campaigns focused solely on selling. This is where personalized marketing, which centers on users' browsing habits and lifestyle choices, comes into play. Personalized content is far more likely to stop users mid scroll on their feeds because it is relevant to them. It also establishes a rapport with these users, especially when the content contains friendly and informal language, such as addressing the user as "you."
Sephora, an international makeup retailer, provides a good example of personalized marketing. The beauty retailer creates polls that find out which of its products are popular among its followers. In doing so, Sephora can effectively discover which products to market at any given moment and which ones to be kept on the back burner. This strategy is effective because it allows Sephora to give customers what they want while increasing the engagement on its post through the poll.
3. Find a Theme and Stick to It
It's important that your social media pages and content properly use branded visual elements. Your content should always follow a pattern or theme across all social media platforms, depending on the current marketing campaign. That way, your potential customers will never mistake your brand for another.
A good example of branded themes in social media marketing can be seen in Coca-Cola's Refresh the Feed campaign. Much like all of Coca-Cola's ads, the ad for the Refresh the Feed campaign follows the standard red theme, the brand color of Coke. 
4. Leverage User-Generated Content for Social Proof
Social proof is a powerful marketing tool. It is usually known to be customer reviews; however, another form of social proof is user-generated content, or UGC. You can acquire user-generated content by sharing the original posts of your customers on your social media accounts; for example, reposting—while giving credit—an image of a customer who snapped a photo of her coffee at your cafe. The UGC post can then function as social proof of the popularity of your cafe among customers. After all, if the customer didn't enjoy her coffee, she likely wouldn't post a picture of it on her social media account.
5. Use Emotional Appeal in Social Media Marketing
You can use emotional appeal to increase sales. It is, indeed, one of the most effective ways to encourage a user to take a desired action. Starbucks, for example, used emotional triggers in its social media campaigns on numerous occasions. The company used community activism to increase brand awareness and popularity. In the campaign, Starbucks featured a hard-working mother (among other individuals), who placed her savings into the rebuilding effort of her small Ohio town.
Even though Starbucks wasn't involved in the rebuilding, by featuring the woman and her philanthropic efforts, the company directly implicated itself in the charitable act. The resulting emotional response from users amassed more than 2,000 shares and 16,000 likes on Facebook.
6. Involve Your Audience
Social media platforms are the best places to cultivate customer engagement. Not only can you respond to your customers directly, but you can also organize activities, such as live q-and-a sessions and video streams. On social media, it's important that you answer any comments, messages, or questions that appear on your pages over time. Involve your audience as much as possible to build a relationship and boost sales as a direct result.
As seen in the chart below, social media sales often revolve around your willingness to engage your followers on a personal level. According to the data by Bambu, 43 percent of customers express a positive impression of social media accounts that diligently answer their questions and comments.
A popular digital marketing agency, Kajabi, encourages customers and clients to advocate for its brand in exchange for custom apparel and other rewards in its campaign, Kajabi Heroes. In doing so, Kajabi effectively promotes its brand through satisfied customers whose word-of-mouth recommendations function as social proof.
7. Find a Relevant Cause to Support and Publicize
A great way to get quick positive publicity on social media is to involve your brand with an important cause. This can be anything, from local NGO sponsorships to public charity events to children's workshops. Anything that puts your brand in a positive spotlight should be a part of your social media marketing strategy.
As discussed by Forbes, 87 percent of customers are more likely to purchase a product from a company that supports a cause they believe in. An example of this practice can be seen in P&G's We See Equal campaign, in which the company expresses a positive stance on gender equality. As the old saying goes, you need to give to receive, and supporting good causes can bring a lot to your company in terms of sales and revenue.
8. Vary Your Content
Social media platforms are typically filled with status updates, and other written content. This is especially true when you consider that each individual user follows dozens of friends, brands, and pages concurrently. In order to stand out, you should make it a habit to vary your content throughout your marketing campaign.
Tarte, a well-respected makeup brand, effectively uses Twitter to promote cruelty-free products. The company combines both multimedia and text-based social media marketing in its efforts to personalize its products for an audience with very specific lifestyle choices. A well-balanced combination of multimedia (photos, videos) and text-based updates can help you increase your social media sales, especially with the right personalized message attached.
Buffer published an extensive study comparing text-based content to posts with multimedia content. The study found that 80 percent of marketers expressed the importance of visual assets in their social media marketing efforts, with Twitter posts receiving 150 percent and Facebook posts receiving 230 percent more engagement if they are accompanied by visuals.
The more value you offer to social media followers, the more likely they are to purchase your products and engage with your brand down the line. Share infographics, charts, video materials, podcasts, and other content types on your social media pages.
9. Tease Your Audience
Building hype around your upcoming products, services, or events is something that you can do on social media. You can, for example, create marketing content with small teases and announcements of upcoming events to build a discussion about your brand.
Everlane provides a good example of teasing followers with its future endeavors. Since everyone expects to see sales pitches on social media, Everlane took a step in the other direction and focuses on community engagement. The brand actively asks followers about what they should do next in terms of business expansion and then tease the progress on social media.
It's good practice to always include revealing information in each of your posts to keep followers interested. That way, you will achieve more engagement and increase sales once the reveal arrives.
10. Don't Underestimate the Power of Strong Headlines
People often skim through social media content for numerous reasons. They could be in a hurry, or they're simply too bored to read long posts. This means your headlines and texts should carry important information. With that in mind, take a look at a few good and bad examples that you should take into consideration.
The Good
4 Ways to Drive Instagram Traffic Back to Your Website
5 Reasons to Encourage UGC and How to Run A UGC Contest on Instagram
13 Tips in Creating SEO Friendly Content
The Bad
Eat a Bunch of Cupcakes, and We'll Guess Your Age and Height
17 Posts That Are 100% Hilarious and 200% Relatable
All Gamers Need to Go Here ASAP
The copies in the "good" category accurately summarize the content of the articles, telling readers exactly what to expect. In contrast, the copies in the "bad" category are clickbait and sensational. The headline you choose should accurately describe the content contained in the post. Positive reputation is difficult to build in the age of fake news, and writing clickbait or sensational headlines will affect the credibility and, consequently, the sales of your brand. On social media, direct, concise, and informative writing is the way to increase your sales.
11. Provide Thorough Information on Your Social Media Profiles
First impressions are everything, and the same rule applies to your social media accounts. Once your content appears on people's news feeds, they will likely view your profile to see what you are all about. It is important that your social media pages accurately describe your company and brand as much as possible.
It's important to provide actionable information on your brand for both customers' and clients' convenience. You will receive more engagement, followers, and reach by simply having an informational social media profile available for everyone to reach out to. According to Neil Patel, some of the most important elements to feature on your social media page include
A username that reflects your brand or business
A company URL to your landing page
A high quality profile picture and cover photo (for Facebook and Twitter)
Publicly visible profile activity, with previous posts clearly in display for both followers and new visitors
Links to other social media pages, creating an interlinked web of profiles
If you want to increase sales, you need to increase trust between your brand and prospective customers, and having a thorough social media profile helps your brand look professional and credible.
12. Post at the Right Time
You should pay close attention to the time of day when you post your social media content. Some users (students, full-time employees) might prefer to browse their news feeds late at night while others (the elderly; stay-at-home moms) might prefer to do so during the day. To get a better sense of when to post your content, you should develop a customer profile and build your content marketing strategy around it. This will give you a good sense of when to post content. For example, employed professionals check their social media profiles after work or during the weekends while millennials and teens might check them sporadically throughout the day. 
Once you've determined when to post, create a content calendar, which will help you clearly outline which types of content to post on which platforms and when. There is no right or wrong answer when it comes to social post scheduling. It all depends on who your target audience is.
13. Pay for Brand Spread
A May 2019 study by influencer agency Whalar and neuroanalytics firm Neuro-Insight found that influencer marketing is more likely to etch a brand into consumers' memories. The study showed that influencer ads generated 277 percent more emotional intensity and 87 percent higher memory coding in participants. Given the effectiveness of influencer marketing, it would be prudent to include it in your marketing campaign to improve sales.
As one of the biggest players on the social media landscape, YouTube is ripe for influencer marketing. Nike provides a good example of influencer marketing in its What's Inside campaign. While some brands might consider the destruction of their products to be disrespectful, Nike embraced it by giving YouTube influencers free product samples to destroy on camera to showcase the durability and effectiveness of its products.
One industry that particularly receives the benefit of influencer marketing is the fashion industry since customers like to hear comments from influencers about whether or not something is worth buying. Revlon, a popular beauty brand, often partners with influencers on Instagram to promote new dye lineups and other related products. The Fine Line magazine, which publishes magazines for women age 40 and older, also uses social media influencers to spread the word about its brand and affiliates to potential customers.
Whether it's through monetary compensation or free products and services, you can increase the sales of your products by partnering with influencers and brand ambassadors.
It can be daunting to implement all of the strategies mentioned here. However, it's important to make a small step forward in whichever way you see fit and work your way out from there. Since your goal is to increase sales through social media, you already have a clear target to work toward. Once you figure out an adequate strategy for your brand, the right audience will flock to your products.
By Diana Adjadj, contributing writer. Diana Nadim is a writer and editor with a Master's degree in Marketing. Besides working as a contributing writer for TrustMyPaper, Diana also runs her own 3to5Marketing blog. Follow her on Twitter.
Comments
comments